Trump's Opioid Commission Headed By Chris Christie Fails To Meet Second Deadline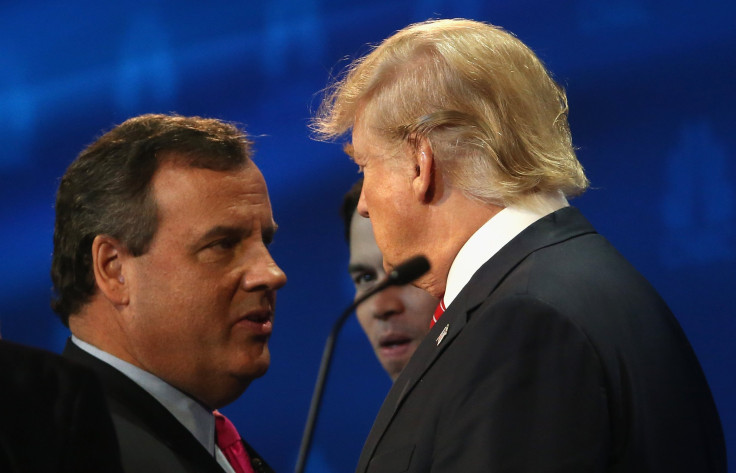 President Donald Trump's national opioid commission, headed by New Jersey Gov. Chris Christie, failed to meet a deadline -- again.
In March, Trump signed an executive order that established the Commission on Combating Drug Addiction and the Opioid Crisis. The order also set a 90-day deadline, June 27, for the commission to submit a report detailing its recommendations on how the federal government should tackle drug addiction and the opioid crisis in the United States.
Read: More Than Half Of US Opioid Prescriptions Go To People With Mental Disorders, Researchers Find
On Friday, the Office of National Drug Control Policy (ONDCP) announced it was rescheduling the teleconference that had been previously set for July 17. Christie, who recently had his state shut down for three days, now has a July 31st deadline.
In a statement to HuffPost, Christie's press officer Brian Murray said information is still being reviewed by the commission.
"The Commission members heard comprehensive public testimony by nine leading nonprofits, and has received more than 8,000 comments from the public, including comments from at least 50 organizations," Murray said. "The information is still being reviewed by the Commission members to inform the interim report. The extensions to submit the interim report were made to ensure adequate time to fully review the extensive public comments received."
The executive order instructs the commission to turn over a report that includes its final findings and recommendations by October 1, unless Christie asks Trump for an extension.
Read: Heroin Epidemic: US Sees Dramatic Increase In Opioid-Related Hospital Care, Government Data Show
For the final deadline, the commission's report should identify and assess federal funding used to fight drug addiction and the opioid epidemic, make recommendations to Trump on how the federal government should combat the crisis, analyze the availability and accessibility of drug addiction services and overdose reversal across the country, and indicate which areas lack help. Other information regarding drug addiction and the opioid crisis must be provided to the White House as well.
Members that make up the commission are Christie, Massachusetts Gov. Charlie Baker, North Carolina Gov. Roy Cooper, former Rhode Island congressman Patrick Kennedy and Dr. Bertha Madras, a psychobiology professor at Harvard Medical School.
Across the nation, 92 people die from an opioid overdose every day, according to the Centers for Disease Control and Prevention. The number of opioid-related overdose fatalities, which includes prescription opioids (such as oxycodone, hydrocodone, and methadone) and heroin, has quadrupled since 1999.
The amount of prescription opioids sold in the U.S. nearly quadrupled since 1999. In Ohio, 2.3 million people were written prescriptions for opioids last year, which makes up 20 percent of the state's population. Ohio Attorney General Mike DeWine recently filed a lawsuit against five major pharmaceutical companies. DeWine said the companies misrepresented the risks of prescription opioids that led to a drug addiction epidemic in the state.
Recent government data show the number of opioid-related inpatient stays at hospitals increased by 64 percent between 2005 and 2014. Hospitalizations related to opioid painkillers and heroin spiked by 75 percent among women between 2005 and 2014, compared to men, which increased at 55 percent, according to a recent report by the Agency for Healthcare Research and Quality.
© Copyright IBTimes 2023. All rights reserved.