Oppo Watch Features That Apple Watch Doesn't Have
KEY POINTS
Oppo is planning to release a smartwatch this March
The Oppo Watch will have features not found and even better than Apple Watch
The company has yet to confirm an international release
Chinese tech company Oppo is about to release its own smart watch soon, the Oppo Watch. The new smart watch will have its own features that can't be found on the Apple Watch. Here are some of these features.
Thin Size
The Oppo Watch is only 0.18 inches, around4.5mm, thick which makes it slender for a smart watch. The latest Apple Watch Series 5 is thicker with a 0.55inch, which is 10.7mm, in size.
Larger Screen
The upcoming watch also sports a 1.91 inch screen which is 48.5mm in size. Meanwhile, the Apple Watch Series 5 has a 1.78 inch screen.
Oppo made this possible not through attaching a larger display for the watch but alloting more screen than bezels for its display. The Oppo Watch sports a 72.76 percent screen-bezel ratio while the Apple Watch only sports 60 percent.
Longer Battery Life
This watch is also expected to stay up to 40 hours on a full charge. Meanwhile, its battery lifespan can be extended up to 21 days if its set to Power Saving mode. However, the power saving mode only limits the Oppo Watch to bare features such as notifications and needs to be on regular to use other heavier apps and features.
Sleep Monitoring
The developers also confirm that the Oppo Watch can monitor sleep quality and even provide a detailed report for the wearer when they wake up. This feature is currently not a built-in feature for the Apple Watch but Apple is working on to include it permanently for future Apple Watches.
Attire Matching Setting
The Oppo Watch can also be trendy as users can change its color of its screen wallpaper. This allows the Oppo Watch to match the wearer's outfit rather than stick out with its unmatching display.
The Oppo Watch is confirmed for release March 24 in China for around 1,499 Chinese yuan. The watch's price is around $216 in the U.S. Oppo has yet to release any announcements if they'll plan to sell it overseas.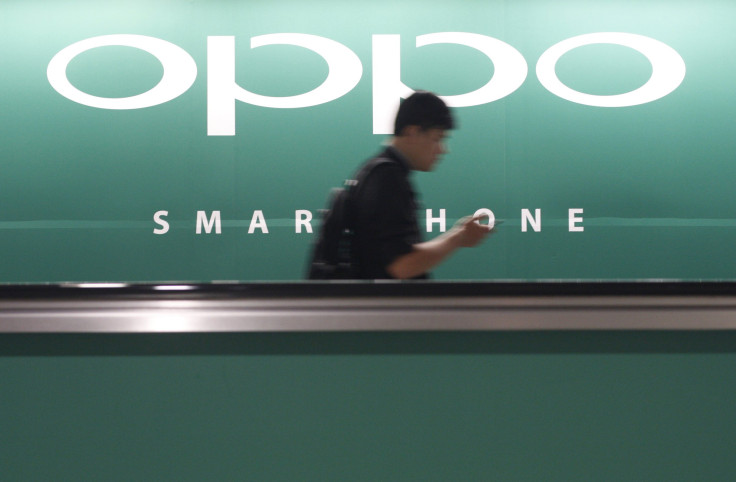 © Copyright IBTimes 2023. All rights reserved.