Out With Amazon: Wal-Mart Zings Mexico E-Commerce, Dominates Retail Market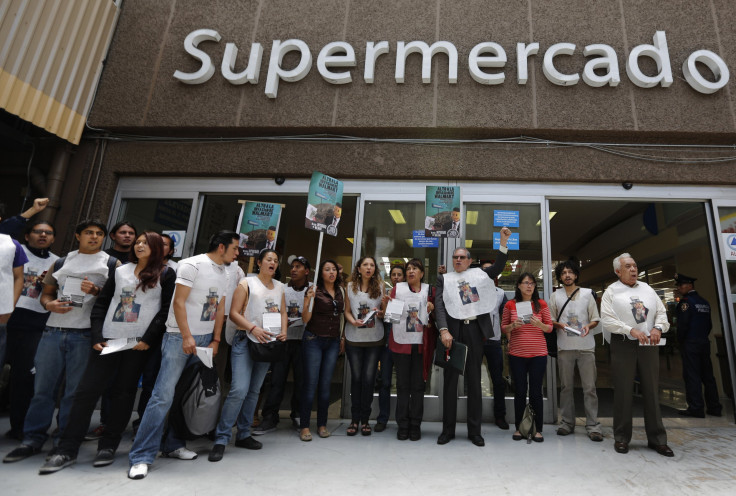 MEXICO CITY -- Wal-Mart Stores Inc. (NYSE:WMT) has found a golden opportunity in Mexico: in only a year, the retail chain has managed to crack e-commerce, a way of doing business that scarcely existed in the country before.
Along with its local subsidiary, Superama, Wal-Mart last year started offering same-day delivery to its Mexican online customers -- and with great success: 92 percent of Mexican online retail purchases are to either Wal-Mart or Superama.
"Online orders are the next frontier for retail," said HSBC analyst Francisco Chévez. "Once you get people hooked, that is it."
Online shopping has pushed the company forward. Combining both e-commerce and traditional shopping, over half of Mexicans buy at Wal-Mart. The chain is now the highest-earning supermarket in the country, contributing to 61 percent of total retail revenues.
Even with the rosy numbers, Wal-Mart had a hard 2013. Last year, the Mexican branch of the company saw a 1.3 percent drop in its yearly revenues -- just like the rest of the Mexican supermarket chains. With a countrywide economic slowdown, Mexican retail experienced a setback in profits of almost 1 percent from 2012, according to a report by Credit Suisse.
E-commerce has proved a crucial asset for the company in a troubled year. The online option has brought more customers to the chain: 53.3 percent of Mexicans now shop at Wal-Mart, as opposed to 52.1 percent since last year.
Wal-Mart is planning to triple the number of stores offering grocery delivery in Mexico in the second half of this year. Currently, online orders are sent to the existing public stores, but next year Wal-Mart plans to open several "dark stores" exclusively to deliver web purchases.
The company has been trying to expand its online grocery business in the U.S., in hopes to catch online rival Amazon (NASDAQ:AMZN). However, only 2 percent of Wal-Mart's U.S. sales come from the web.
But Amazon is not a presence in Mexico, and local supermarkets and department stores do not offer online sales.
Wal-Mart Mexico can make e-commerce and home delivery work due to the gap between the earnings of its target customers and its employees. Wal-Mart appeals mostly to a wealthier demographic in Mexico, households with incomes above $3,000 a month. This sector of the population makes well over the average household income $1,061 a month. The company pays its workers around a fourth of that.
A "picker," the person who assembles online orders and sometimes helps customers over the phone, starts with a salary the equivalent of $90 per six-day workweek. That comes up to $360 a month -- a little over a tenth of the monthly salary of Wal-Mart's target audience.
Delivery men are usually freelancers. They get paid around $1.5 per delivery, with no health benefits, and have to supply their own car or motorbike. In the U.S., Wal-Mart provides the truck.
Wal-Mart is hoping to expand its online retail service to other countries as well. The Mexican e-commerce team is currently training Wal-Mart China, figuring that the model would also work well there: both countries have a low wage base, very dense urban areas and a growing online retail market.
© Copyright IBTimes 2023. All rights reserved.