Overdose Of Hepatitis A Vaccine Given To 250 Immigrant Children Detained In Texas: Report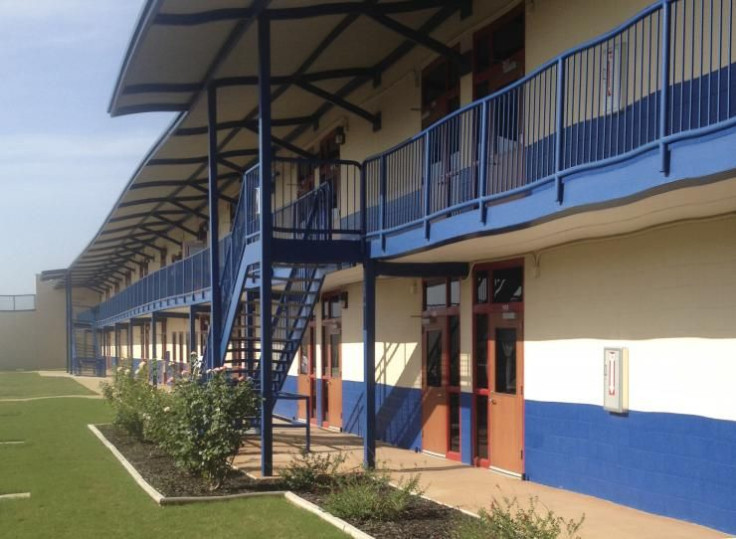 About 250 immigrant children at a Texas detention center are being monitored for possible side effects from a Hepatitis A vaccine after the facility gave them adult dosages, U.S. Immigration and Customs Enforcement (ICE) officials reported. The prescribed amount for adults is nearly double that for children, the Associated Press reported.
None of the affected children have so far experienced any adverse reactions, the officials said, since the vaccines were administered over the course of the last week. Close monitoring will continue over the next five days, and the children's caregivers at the facility were counseled on what health issues could arise.
It is unclear who or what was to blame for the mix-up in dosage. The Office of Health Affairs of the Department of Homeland Security and ICE are currently investigating the origins of the error and in turn how to avoid such mishaps in the future.
The Hepatitis A virus is classified as a "serious liver disease" by the U.S. Center for Disease Control and Prevention. The liver infection can lead to severe stomach pain and diarrhea in children along with other flu-like symptoms. The virus can spread from close contact with someone else who has the disease or by eating food or drinking water with strains of the virus.
No side effects caused by incorrect prescription are expected, ICE representative Richard Rocha said in a statement. That analysis was supported by Peter J. Hotez, dean of the National School of Tropical Medicine at Baylor College of Medicine in Houston. "If anything, you may get a higher immune response," Hotez said.
The South Texas Family Residential Center, the facility from which the prescription was dispensed, is located in Dilley, Texas, a city about 70 miles southwest of San Antonio. The facility currently houses about 2,000 women and children and can hold up to 2,400, the Los Angeles Times reported.
Family detention facilities have repeatedly been scruitinized by activists and Democrat politicians, who point to deplorable conditions in the centers that can tramautize children and cause lasting mental health conditions such as post-traumatic stress disorders for those seeking asylum.
The Dilley center was built in December 2014 and has sparked protests from activists. "There's one issue with calling them residential facilities: They're locked up. They can't leave," said Bethany Carson, immigration policy researcher and organizer for Grassroots Leadership, told the Texas Tribune in May. Immigrant mothers held a hunger strike in April 2015 at the Karnes County Residential Center.
The Obama administration closed a center in Artesia, New Mexico in December 2014 and moved some of those detainees to the new facility in Dilley, the Hill reported.
© Copyright IBTimes 2022. All rights reserved.
FOLLOW MORE IBT NEWS ON THE BELOW CHANNELS