Pakistan On ?High Alert? On First Anniversary Of Bin Laden Death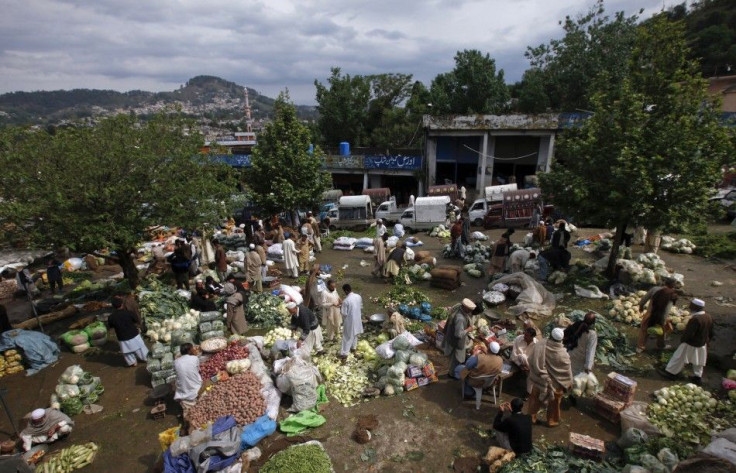 Pakistan's security forces are on high alert for potential revenge terror attacks on the one-year anniversary of the killing of Osama bin Laden in the garrison town of Abbottabad by U.S. Navy SEALs.
Following a massacre Wednesday by the Taliban in neighboring Afghanistan shortly after a surprise visit by U.S. President Barack Obama, a security official in Pakistan told the Agence France-Presse news agency that he feared similar attacks in his country.
These [security] agencies are in a state of high alert and have been directed to be very careful since this is going to be an important day, an official said.
Embassies of western nations in Islamabad have warned their nationals to avoid public places, while the U.S. embassy advised its staff to refrain from going to markets or restaurants until the weekend.
No major protests or rallies, however, were expected on Wednesday in Pakistan.
The discovery and assassination of bin Laden in a compound near the capital city of Islamabad seriously harmed relations between the United States and its long-time ally, Pakistan. Suspicions have since mushroomed over the possible complicity of Pakistani security and intelligence agencies in harboring terrorists.
The former al-Qaeda chief was reportedly living peaceably in Pakistan since late 2001, just a few months after the 9/11 terror attacks in the U.S.
Other prominent terrorists, including bin Laden's successor, Ayman al-Zawahiri, as well as Afghan Taliban leader, Mullah Omar, are also believed by western governments to be living in Pakistan.
In an attempt to erase any links to bin Laden, Pakistan recently deported 14 members of his family, including three wives, to Saudi Arabia. The house where bin Laden had lived in for about six years in Abbottabad was bulldozed in February.
The Dawn newspaper of Pakistan reported that bin Laden was orchestrating attacks in Pakistan just before U.S. forces found and killed him, citing documents seized at the Abbottabad compound. The files revealed that before being killed in the May 2 raid, bin Laden, along with Ayman Al-Zawahiri ... and other senior leaders of the terror outfit had planned to mount indiscriminate attacks on Pakistani soil."
© Copyright IBTimes 2023. All rights reserved.