BREAKING: Obama In Afghanistan To Sign 'Strategic Partnership' Agreement With Karzai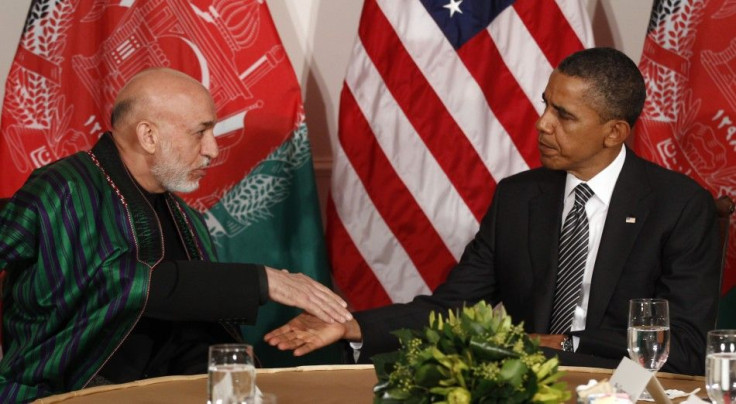 President Barack Obama made a surprise visit on Tuesday to Afghanistan, where he will sign an agreement outlining the U.S.' role in the country as the decade-long war there winds down.
Obama will meet with Afghan President Hamid Karzai to sign a strategic partnership agreement that will govern the U.S.' involvement in the country until American combat troops are withdrawn by the end of 2014, according to the New York Times.
Obama left the U.S. around 12 a.m. early Tuesday morning and landed at Bagram Air Field at 10:30 p.m. local time, according to a pool report.
The secret trip to Afghanistan comes on the anniversary of the death of Osama bin Laden, who was killed by Navy SEALs during a raid in Pakistan. In the aftermath of the Sept. 11 attacks that bin Laden orchestrated, the U.S. launched an invasion of Afghanistan.
Obama is expected to give a televised address from the Bagram airbase at 7:30 p.m. EDT.
© Copyright IBTimes 2023. All rights reserved.