Pakistan Taliban Pledges Support To ISIS Militants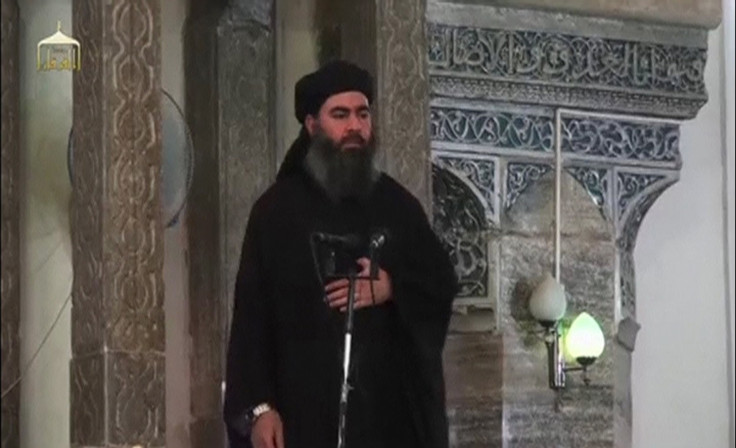 In a statement commemorating the Muslim Eid al-Adha holiday Saturday, the radical Sunni group Tehrik-i-Taliban Pakistan urged all militants in the region to settle their differences and unify against a U.S.-led coalition fighting Islamic State group militants in Syria and Iraq. The message appears to be an effort to promote reconciliation among the different Islamic militant groups.
"In these troubled days, we call for your patience and stability, especially now that all your enemies are united against you," said the message released by Pakistan Taliban leader Maulana Fazlullah, Al-Jazeera reported. "Please put all your rivalries behind you."
Up until recently, the Islamic State group (formerly known as either ISIS or ISIL) and the Nusra Front have been in a bloody power struggle. Nusra has been the most effective force opposing President Bashar Assad's military, but ISIS wants Nusra to pledge allegiance to its broader vision of creating a Sunni fundamentalist caliphate in the heart of the Middle East. This division pits Islamic State group chieftain Abu Bakr al-Baghdadi against Nusra Front leader Abu Mohammad al-Julani. Meanwhile, al Qaeda's Ayman al-Zawahiri, who considers the Pakistan Taliban brothers in arms and backs the Nusra Front, considers the Islamic State group too extreme.
Fazlullah's group wants to put an end to the differences in order to form a united front against their common enemies. But despite Saturday's big-tent message out of North Waziristan, the Pakistan Taliban appears to be asking for all groups to unite behind the Islamic State group, "because we think that this organization was made to serve Islam."
Whether the Nusra Front and al Qaeda will rally to this call is unclear, but some are speculating that U.S.-led coalition airstrikes could help bring the two sides together. They've already declared a truce since the airstrikes began.
© Copyright IBTimes 2023. All rights reserved.