Palestine Servers Shut Down by Hackers After UNESCO Bid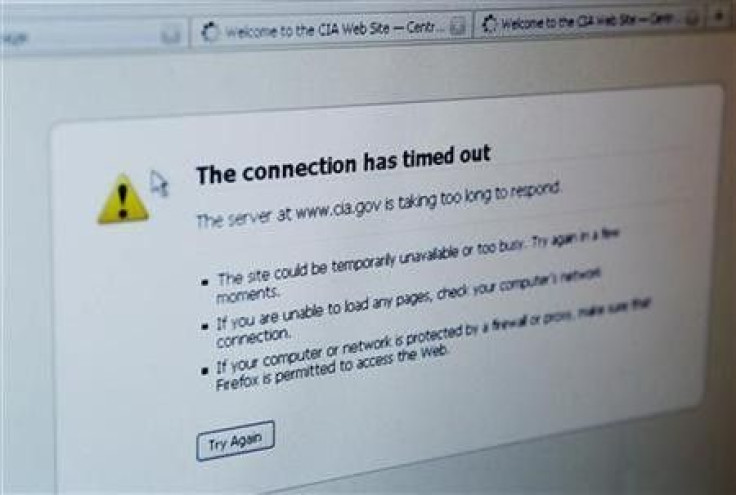 Hackers attacked the Palestinian Authority's Internet and phone network Tuesday, slowing down or stopping services for all Palestinians in the West Bank and Gaza Strip.
All Palestinian IP addresses have been exposed to a focused, organized attack from abroad, Palestinian Authority's Telecommunications Minister Mashour Abu Daqqa told Reuters.
I think this is organized by a state. This is my prediction, he said.
While no official cause for the cyber attack has been determined, it came a day after Palestine won its bid to join UNESCO, the Paris-based United Nations agency focused on peace through education, science and culture.
The United States and Israel objected to Palestine's membership, and the U.S. imposed financial sanctions on the agency, which derives as much as a quarter of its budget from Washington U.S. law forbids funding of a U.N. agency that grants national status to Palestine. U.S. State Department representatives said a promised payment of $60 million would not be met this month.
Israel could be involved as it announced yesterday that it was considering the kind of sanctions it would impose on us, Abu Daqqa told AFP. The Israel government did not comment.
The Internet attack came from many sources in many countries, Palestinian Authority spokesman Ghassan Khatib told The Guardian.
It is deliberate and continuous.
Israel has yet to officially respond to the UNESCO vote, but cabinet ministers were discussing the country's reaction at a meeting Tuesday.
Palestine also petitioned the U.N. Security Council for full membership in the international organization. The Security Council is reviewing the request on Friday night, but the United States would likely veto any vote on the matter.
Palestine's next step will be to apply for membership into either the World Health Organisation and World Bank and 16 other organizations.
We are working on it, one by one, Ibrahim Khraishi, the Palestinian envoy at the UN in Geneva, told The Associated Press.
Because it's now a precedent that we are a full member in one of the biggest and one of the most important UN agencies, UNESCO. So it will open the door for us now to go further in our efforts to join other UN agencies, he said.
© Copyright IBTimes 2023. All rights reserved.