Palestinian Leader Mahmoud Abbas' Resignation From PLO Intended To Oust Opposition, Consolidate Power: Experts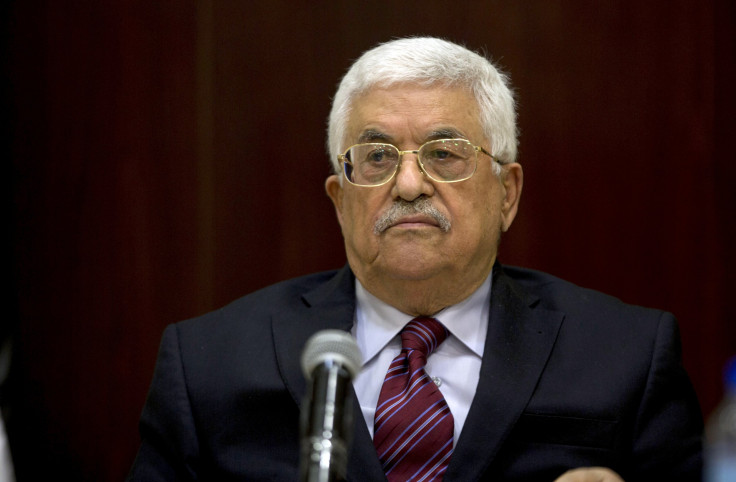 Mahmoud Abbas, the aging Palestinian president, has been the face of Palestinian politics for more than a decade. During that time, the 80-year-old leader has repeatedly threatened to resign and to break up the Palestinian Authority, the governing body in the West Bank, as he has grown increasingly fatigued by long-standing political paralysis with Israel.
Palestinians and world leaders have largely grown numb to his regular threats of resignation, but on Saturday, they started listening again when Abbas declared his intention to resign as head of the Palestine Liberation Organization (PLO), the most significant Palestinian international representative body. Though he is not giving up his seat as president of the Palestinian Authority, it was seen by many as a sign that the increasingly disgruntled leader could be a step closer to his retirement and that his close political circle could be loosening their grip on the PLO at a time when 10 of the council's 18 members have also announced their resignations.
Still, despite the rhetoric of supporters who said the resignations were intended to open space for a new generation of PLO leadership, experts said Abbas and other political elite were unlikely to leave politics or let go of power anytime soon. There was no indication that he had ruled out the idea of running for reelection for the very same seat, and experts forecasted Abbas and his close circle of politicians would remain in control of the PLO's leadership. Instead, by forcing elections through the resignation of more than half of the executive committee, Abbas is likely pushing to line up successors, renew his waning legitimacy and push out his opponents.
"This does not seem to me like the behavior of a leader who is on his way out," said Ghaith al-Omari, a senior fellow at the Washington Institute in Washington D.C., who served in the Palestinian government until 2006. "What we're seeing is a consolidation of Abbas' power, not a delegation of those powers."
The PLO's executive committee is the top decision-making authority in the organization that represents Palestinians internationally, including in peace negotiations with Israel. The organization has weakened since the 1990s with the establishment of a Palestinian self-rule government, but remains important in the international arena.
The resignation of 10 out of 18 of the PLO's executive committee members Saturday is likely to force an internal election not just for the vacant seats, but for the entire committee. The Palestine National Council, the PLO's legislative body, is set to convene possibly next month to hold elections.
"The objective according to supporters of the move is to inject new blood into the PLO leadership," al-Omari said. "Opponents, particularly those who did not resign [from their positions], will argue that the election [should] only apply to vacant seats."
The move comes as Abbas has come into conflict with several other high-ranking officials in the PLO's leadership. Last month, Abbas fired deputy leader and long-time critic Abed Rabbo in what many speculated was an attempt to sideline rivals. Abbas has faced accusations of corruption similar to past Palestinian politicians, but his extended presidential term has raised questions as to whether he has any intention to relinquish power. Abbas was elected for a four-year term -- nearly 10 years ago.
"There's a lot of people saying, 'What kind of leadership is this?'" Khalid Elgindy, a fellow with the Center for Middle East Policy at Brookings, based in Washington, D.C., said. "There's political stagnation, there's paralysis. Now he needs to shake things up."
Many in the Palestinian West Bank have grown tired of Abbas' leadership as many of the problems Abbas vowed to resolve years ago have continued – if not worsened – under his leadership. Israeli settlements are expanding in the West Bank, and Abbas remains unable to reach a long-term agreement with Israel. The Gaza strip and West Bank remain disconnected as Abbas' Fatah government and the Palestinian Islamist militant faction Hamas in control of Gaza have failed to enforce a unity agreement. And Abbas has made little leeway in an international bid for Palestinian statehood.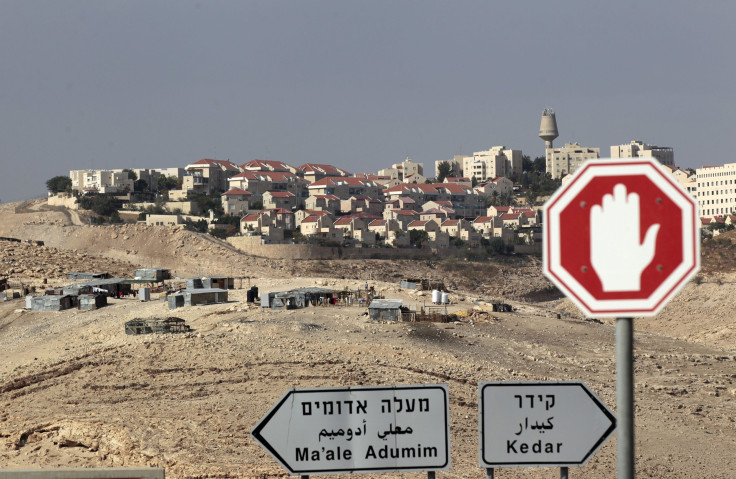 "This is a way to do something internally to renew his legitimacy without having to hold an election," Elgindy said.
Elliot Abrams, a senior fellow for Middle Eastern studies at the Council on Foreign Relations in Washington, D.C., said it was unlikely the aging Palestinian president would be stepping aside anytime soon. He said the move likely hinted that Abbas was looking toward future retirement at the same time as a consolidation of power.
"He is worried about the question of succession," said Abrams, who previously served as a diplomat and advisor to several Republican administrations. "One problem he has is … if you resign, how do you know that you and your whole family won't be prosecuted for corruption? There have been a lot of charges against, particularly, Abbas' sons. So he's got the usual problem: How do you resign and stay out of jail?"
Abrams said he wouldn't call Abbas' announcement Saturday a resignation. "This is a maneuver that clears the decks for choosing new PLO leadership with Abbas still at the top," he said. "It's more of a housecleaning than a real resignation."
© Copyright IBTimes 2023. All rights reserved.