Palestinian President Mahmoud Abbas To Visit 'Sister' Iran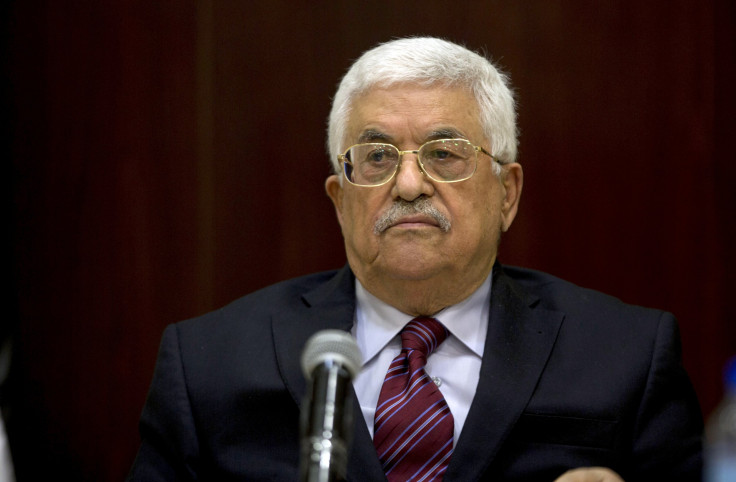 The Palestinian Authority President Mahmoud Abbas is going to visit Iran to have stronger ties with its "sister" nation. Abbas confirmed the upcoming visit Sunday while he was talking to journalists in the West Bank city of Ramallah.
Abbas called the Islamic republic as "a sister and neighbor state." However, he added that it had not been confirmed when he would visit the country. He appreciated Iran for recognizing the Palestinian state and reminded that there had been a Palestinian embassy in Tehran since 1979 when the Islamic Revolution took place.
Ahmed Majdalani, an official from the Palestine Liberation Organization (PLO), visited Iran earlier in August. He had a meeting with Iranian Foreign Minister Mohammad Javad Zarif and talked about appointing an Iranian non-resident ambassador to Palestine.
The national leaders reportedly decided to form a joint committee to deal with commercial, educational and political issues. "Our relationship with Iran is an urgent necessity concerning international and regional developments," Press TV quoted Majdalani as saying.
Abbas also said that he had resigned as the head of the PLO executive committee Saturday. If the resignation is accepted, there will be an internal election for the PLO leadership, the first time since 2009, the Wall Street Journal reported.
According to reports, Abbas' leadership was going through a rough phase due to internal squabbling and the political deadlock with Israel. However, Palestinian analysts said that Abbas may likely to be re-elected, allowing him to revitalize his position in the committee.
© Copyright IBTimes 2022. All rights reserved.
FOLLOW MORE IBT NEWS ON THE BELOW CHANNELS