Palestinian Prisoners In Israel Press On With Hunger Strike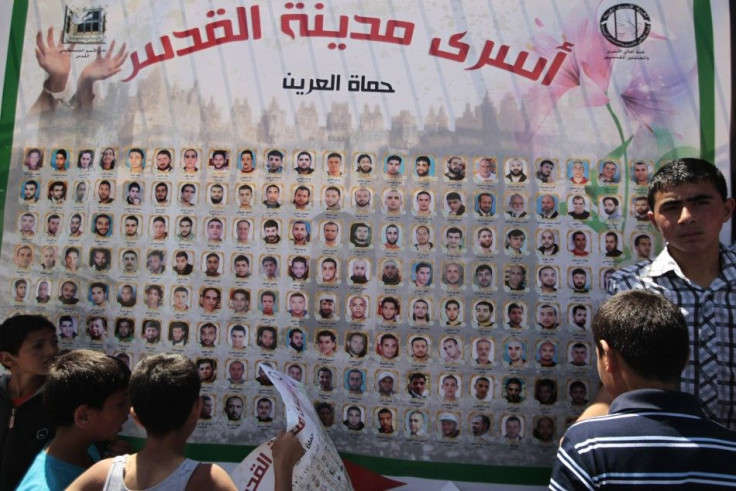 Over 1,300 Palestinian prisoners remain on a hunger strike in Israel after eight days of protesting indefinite detentions and demanding better conditions, according to the Israel Prison Service.
Israel's controversial practice of administrative detention allows for prisoners to be held indefinitely without being charged with a crime. Approximately 3,500 detainees collectively began the hunger strike last Tuesday, according to Russia Today, in protest of this practice as well as the use of solitary confinement for extended periods of time.
The strike coincided with the release of Khader Adnan, a prisoner held under administrative detention who had gone on a hunger strike for 66 days until accepting a deal that freed him, Reuters reported. Adnan is a member of the militant group Islamic Jihad, which denies the legitimacy of the Israeli state and has vowed to destroy it.
There are currently an estimated 5,000 Palestinian prisoners in Israeli jails, according to the BBC. The IPS said in a statement reported by the BBC that the majority of the 1,350 prisoners still on hunger strike were mostly affiliated with militant Islamic groups including Hamas, Popular Resistance [Committees] and Islamic Jihad..
In response to the hunger strike, the IPS has revoked some privileges. Participating prisoners have been denied family visits, separated from other inmates and had all belongings confiscated except for towels and shoes.
Although the prisoners are refusing food, they are taking water and salts.
The IPS has not indicated that it will change its practices, saying that it has handled hunger strikes before and will continue to do so, BBC News reported.
An estimated 300 prisoners are being held under administrative detention, according to BBC News, though the IPS claims they are not being mistreated.
© Copyright IBTimes 2023. All rights reserved.