From Panama Papers To Porridge: 7 Things We Learned From Putin's Marathon Phone-In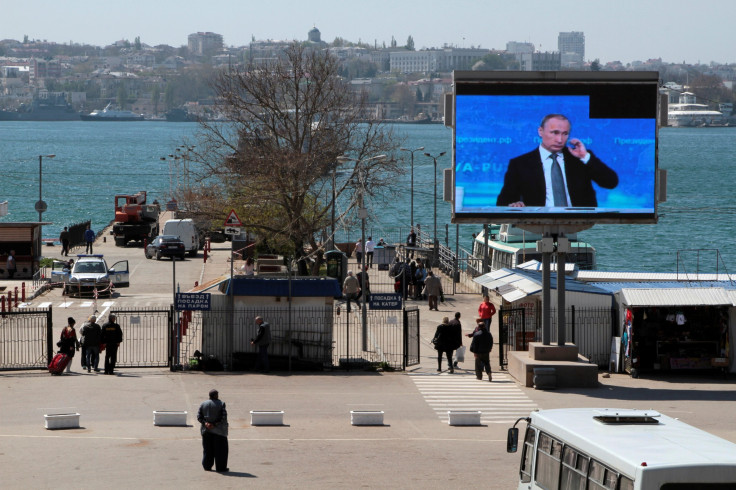 MOSCOW — Russian President Vladimir appeared more subdued than usual during his annual televised phone-in Thursday but the leader still managed to cover a diverse array of topics. As well as the situation in Syria and Ukraine, Putin described his porridge habits, whether he'd rush to save a drowning man if that man was the Turkish president and dropped hints about his private life.
The phone-in is an annual staple of the Russian political calendar and organizers said over 3 million people submitted questions — 2 percent of the population.
The highly stage-managed event sees Putin respond to people across the country, and the format taps into traditions going back to Imperial Russia when peasants would petition the tsar for help. As Thursday's session progressed, news rolled in of local officials ordering road repairs and investigators opening criminal cases after Putin promised action on specific issues.
Now in its 14th year, the phone-in has sometimes lasted almost five hours, but Putin signaled an end after 80 questions and 3 hours 40 minutes.
In the face of complaints about rising prices and unpaid wages because of Russia's economic problems, Putin was noticeably more serious than in previous years but he still showed flashes of his usual populism and mastery of a range of subjects. International Business Times has selected seven of the most colorful moments:
1. Syria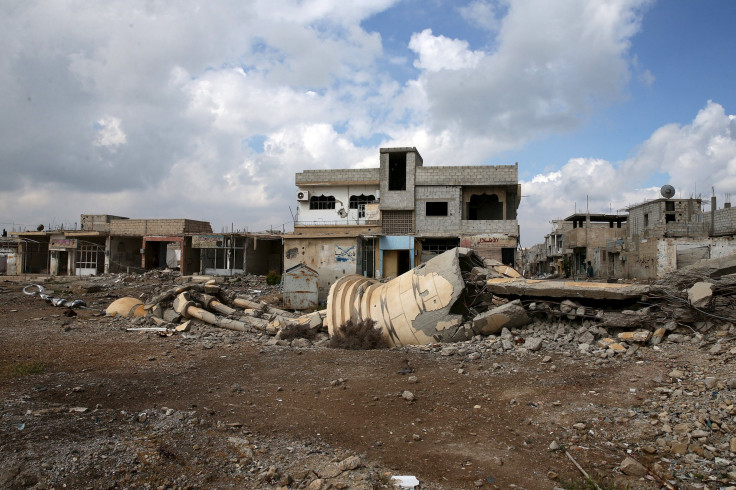 Putin defended Russia's partial troop pullout from Syria last month and said Moscow had done a lot to build up the Syrian army. "We left the Syrian army in a condition in which, with the support of our remaining forces, it is able to carry out serious offensive operations," Putin said. When the possibility was raised of capturing Aleppo, Syria's second-biggest city, part-controlled by opposition rebel groups, Putin admitted the situation on the ground was complicated because the forces of moderate rebels were intermingled with extremist group Jabhat al-Nusra.
2. Recep Tayyip Erdoğan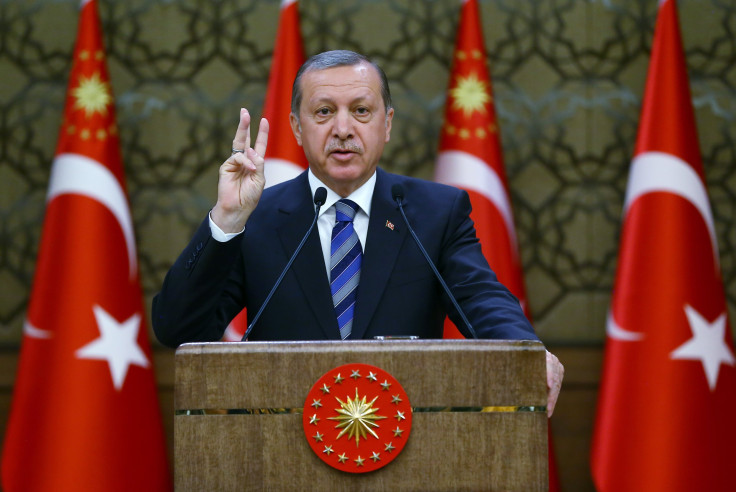 Putin signaled, with dry humor, that there would be no thawing of relations between Russia and Turkey after Ankara shot down a Russian jet near the Syrian border. Asked by a 12-year-old who he would save if Ukrainian President Petro Poroshenko and Turkish President Recep Tayyip Erdoğan were drowning in front of him, Putin took a moment to think. "I don't even know what to say. Let's do it like this: If someone has decided he wants to drown it's impossible to save him." Putin also accused the Turkish leadership of working with extremists and said that southern Turkey was in a state of civil war.
3. Personal Life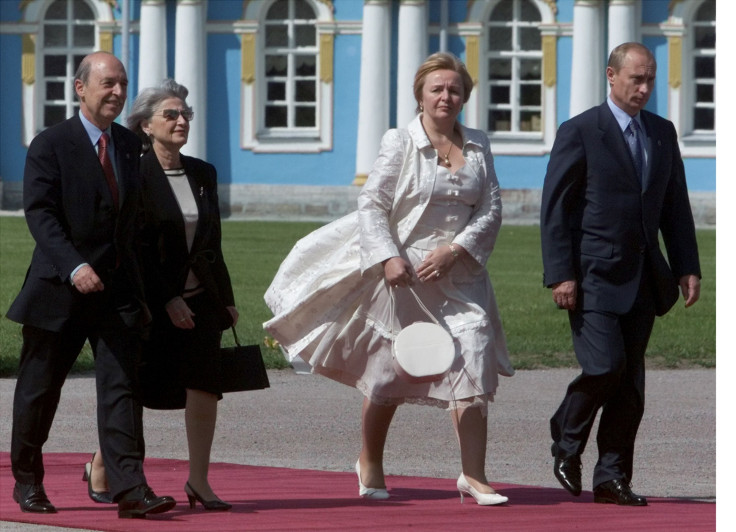 Putin, whose ex-wife, Lyudmila, reportedly remarried last year, gave little away when questioned about his love life. "Everything's well with me," he said. And when asked if Russia would soon be seeing a new first lady, he replied: "Maybe one day I will be able to satisfy your curiosity." He declined to confirm the speculation about his ex-wife, but said they continued to see each other. "We have a very warm relationship — maybe even better than it was before," he said.
4. Porridge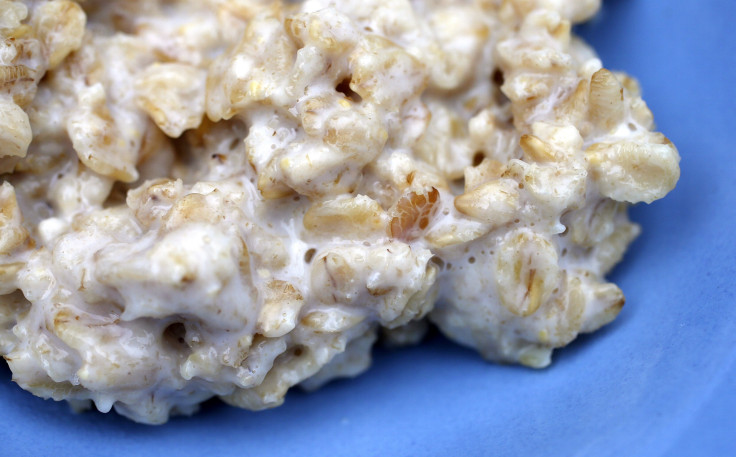 The Russian leader took several questions from children this year, including one from 9-year-old Anastasia Zaitseva, who wanted to know about porridge. "I eat it with pleasure every day in the mornings," Putin said. "I had pearl barley porridge today." But Zaitseva pressed the president: She wanted to know whether his attitude toward porridge had changed. "It's changed for the better. The fewer teeth you have the more you like porridge," he told her.
5. Economy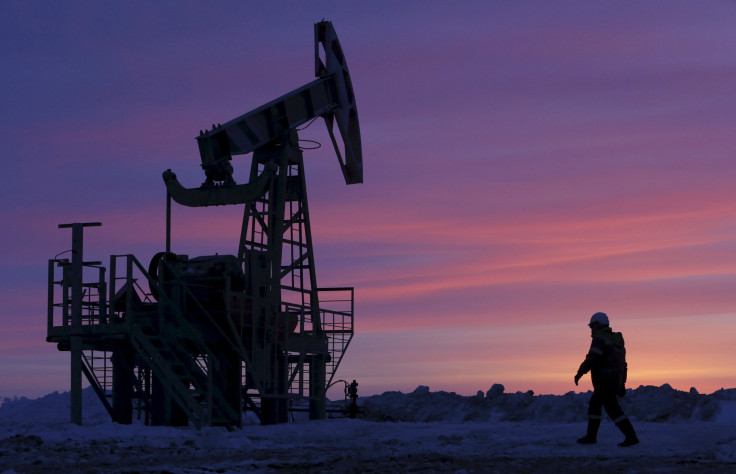 With Russia experiencing its longest recession since the 1990s, Putin admitted the situation was far from ideal and noted people were suffering from falls in real incomes and rising prices in shops. "The situation has not yet been made good," he said. While in previous years, Putin appeared to enjoy showing off a mastery of statistics, often reeling off reams of economic figures, this year he carried a piece of paper with the data with him. And the figures Putin gave were very optimistic: He predicted the economy would shrink only 0.3 percent this year (whereas the World Bank expects a 1.9 percent contraction) and said poverty has increased "a little bit" (official statistics show 3 million Russians fell into poverty last year).
6. Panama Papers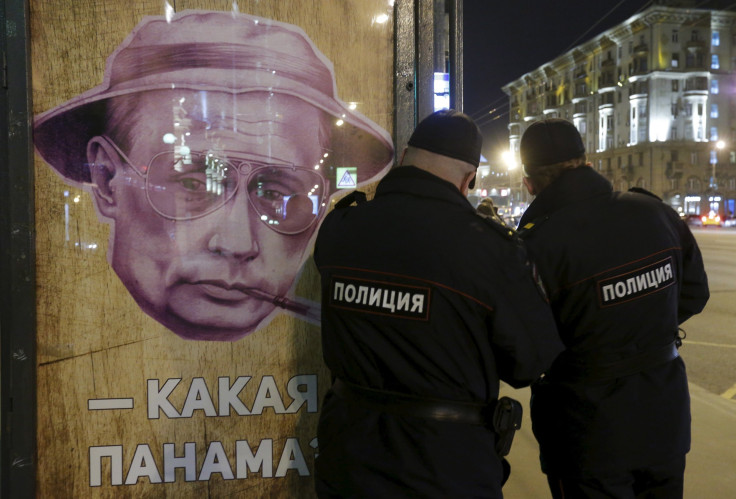 Putin gave a more detailed response when asked about the Panama Papers. While he said all the information contained in them was correct, he refuted allegations that prominent Russian cellist Sergei Roldugin ran a multibillion-dollar fund based through offshore companies on his behalf. Roldugin's money, he said, was spent on buying musical instruments, including one costing $12 million formerly owned by the 18th-century Prussian King Frederick the Great. Roldugin has spent so much money on similar purchases that he is now in debt, Putin added. He also repeated allegations that U.S. intelligence services were behind the release of the Panama Papers.
7. Europe vs. Siberia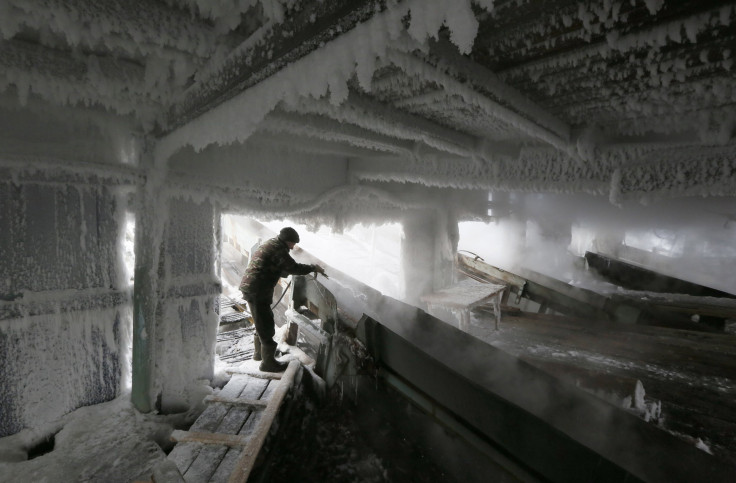 Never one to miss an opportunity to highlight problems in Europe, Putin made one of his most bizarre claims of the day when questioned by a student from the Siberian city of Tomsk. "You can rightly say that you feel greater security today in Tomsk, Siberia, than in Europe," Putin said, mentioning the recent terrorist attacks in Paris and Brussels and the influx of refugees. "I say this without any irony," he added.
FOR FREE to continue reading
✔️ Unlock the full content of International Business Times UK for free
offer available for a limited time only
✔️ Easily manage your Newsletters subscriptions and save your favourite articles
✔️ No payment method required
Already have an account?
Log in
© Copyright IBTimes 2023. All rights reserved.