Paris Attacks: France Focused On 'Eradicating' ISIS In Syria; Germany Arrests Suspect Over Weapons Dealing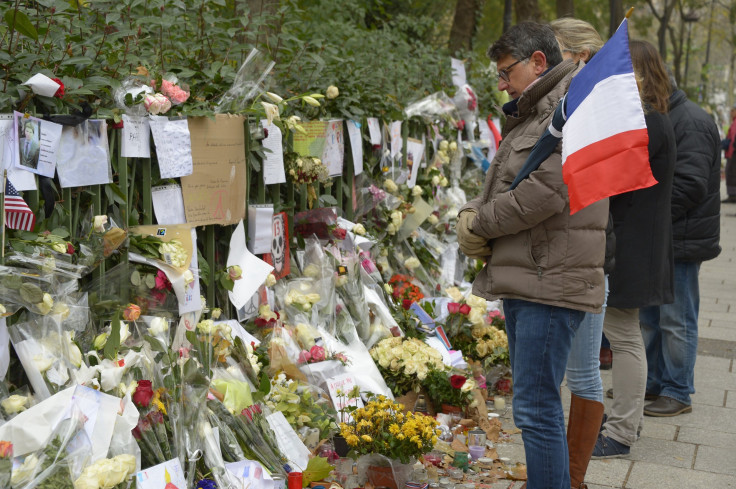 France's foreign minister on Friday called for "neutralizing and eradicating" the Islamic State group, also known as ISIS, which carried out a series of shootings and suicide bombings in Paris earlier this month. Laurent Fabius made the comments during an interview with RTL, a local radio.
Fabius, who spoke after a week of intense diplomacy surrounding the French president's meeting with Russian President Vladimir Putin, said that the destruction of ISIS headquarters in the Syrian city of Raqqa is the main objective of the international military campaign.
On Friday, President François Hollande said the country will "do all it can to destroy the army of fanatics" responsible for the Nov. 13 attacks on the French capital that killed 130 people. Hollande -- who met with U.S. President Barack Obama, British Prime Minister David Cameron, German Chancellor Angela Merkel and Russia's Putin this week to coordinate an anti-ISIS offensive -- said that France "will not give in to fear or hate."
While a massive manhunt is underway in the Belgian capital Brussels for suspect Salah Abdeslam, Germany arrested a man Friday on suspicion of selling four AK-47 type assault rifles that might have been used in the Paris attacks, the Associated Press (AP) reported. The 35-year-old was also accused of converting legal starter pistols to fire live ammunition and selling them online, the AP reported, citing Germany's dpa news agency.
Berlin police also released two men on Friday -- a 28-year-old Syrian and a 46-year-old Tunisian -- after failing to find any evidence against them. The two were taken into custody Thursday over a probe into Islamic extremists in the German capital.
Meanwhile, a Muslim group in Austria suspended its free distribution of Qurans on Vienna streets during the pre-Christmas season as it did not want to provoke people in the wake of the Paris attacks.
Mustafa Brahja, who organizes the hand-outs, said "nerves are tense" after the deadly massacre, the AP reported, adding that the suspension will last for the next two or three months.
© Copyright IBTimes 2023. All rights reserved.