Pay To Work From Home? Deutsche Bank Proposes Tax Plan
More than ever before people are working from home due to the pandemic, and a research team from Deutsche Bank (DB) thinks that they should pay a 5% tax for doing so once it's over.
Luke Templeman, the author of the work from home tax portion of Deutsche Bank's "What We Must Do To Rebuild" report, said there has always been a need for a tax on remote workers but that "COVID has just made it obvious."
"Quite simply, our economic system is not set up to cope with people who can disconnect themselves from face-to-face society," he added.
According to Templeman, those that work from home, and receive direct and indirect financial benefits as a result, should be taxed post-pandemic in order to smooth the transition process for those that have been "suddenly displaced" during the pandemic. He said a 5% tax could help offset these costs.
The work from home movement has been growing. According to Templeman, between 2005 and 2018, there was a 173% increase in remote American workers driven by the onset of internet technologies. COVID "turbocharged" this growth, increasing the number of remote workers tenfold to 56% of the workforce.
It is expected that many of these workers will continue to work remotely for some time, with two-thirds of companies saying that three-quarters of their employees can work from home effectively, the report said, citing S&P Global Markets.
Workers also seem to like the arrangement. A DB survey indicated that more than half of employees that work from home want to continue it permanently two to three days a week after the pandemic has passed.
Because there has been such a sudden shift in remote workers, Templeman said there needs to be a tax that would help contribute to the infrastructure of the economy for expenses that are no longer being paid out for things such as travel, lunch, clothes, and cleaning.
But who will pay the 5% tax that Templeman is proposing?
He suggests that employers pay the tax if they do not supply their workers a permanent desk, but if an employee chooses to work remotely, then the cost would fall on the workers, self-employed and low-income employees excluded.
It would breakdown to about $10 per working day for a U.S. employee that has an average salary of $55,000, which Templeman said is about how much they would spend on commuting, lunch, and laundry, and other general daily work expenses.
The estimated $48 billion generated from the proposed work from home tax would then go to fund the 29 million workers that cannot work from home and earn under $30,000 a year, excluding those that earn tips, which Templeman said, "assumed health risks of working during the pandemic and are far more 'essential' than their wage level suggests."
Templeman added: "From a personal and economic point of view, it makes sense that these people should be given a helping hand. It also makes sense to recognize that essential workers that assume COVID risk for low wages. Those who are lucky enough to be in a position to 'disconnect' themselves from the face-to-face economy owe it to them."
Shares of Deutsche Bank were trading at $10.61 at premarket open on Friday, up 20 cents or 1.92%.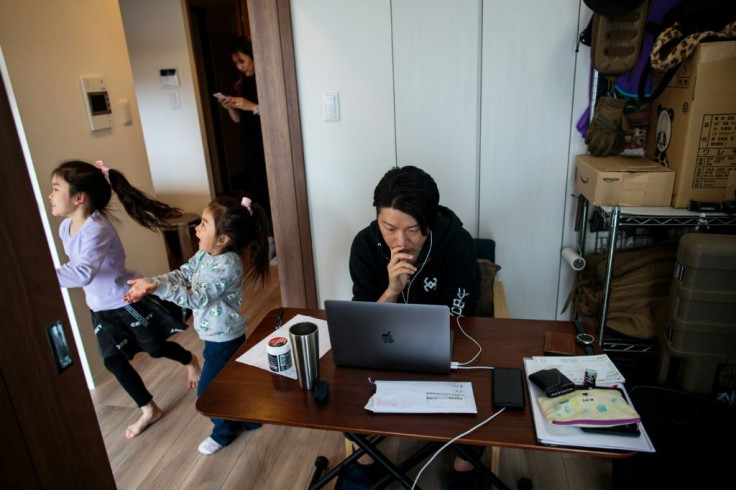 © Copyright IBTimes 2023. All rights reserved.