The Possibilities AND the Pitfalls of Remote Work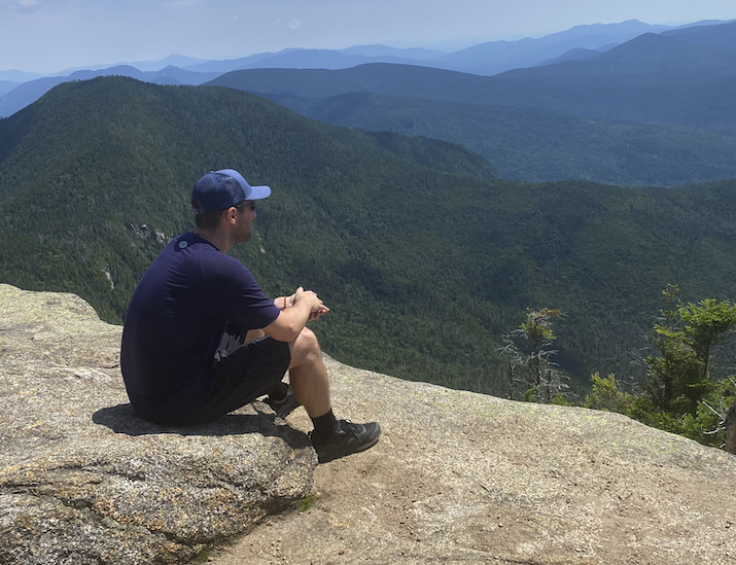 The Remote Work Revolution is here. Are you ready?
This year has completely upended our lives on a personal and professional level. On the business side, many organizational leaders have seen closely held assumptions proven false. This included the assumption that the inability to travel would severely handicap their businesses, or that their company couldn't function effectively in a remote environment.
Office work is one of the most deeply ingrained professional norms. Managers and executives find it hard to imagine running an organization without in-person executive meetings, water-cooler chats or face time with employees.
Whether they would admit or not, many probably suspect their employees would not be fully focused or engaged working from home without anyone looking after them. However, this is a short-sighted, closed-minded way of thinking. The fact is not only can most businesses excel in a virtual environment, but that can become a selling-point for both employees and customers. This has been my experience, having spent the past 13 years leading an entirely virtual company.
When I started Acceleration Partners in 2007, the decision to make our workforce 100 percent remote was initially an attempt to preemptively solve a pain-point. We were a specialized agency in an industry called affiliate marketing, which has grown considerably over the past decade but was more of a niche business at the time, with small and diffuse pockets of talent.
We were winning large accounts and needed experienced account managers from the industry—talent that was scattered all over the country. As we began hiring account managers all over the United States, we realized we could excel by recruiting and hiring people who valued the flexibility of a remote work environment. Flexibility was always what we valued most, and remote work was the best way we saw to achieve it.
In 2011, with a team of seven employees, we decided to fully commit to our remote strategy. In that decade, we grew by 1000 percent, built a team of over 170 remote employees, and won 30 best places to work awards.
Business leaders who want to get the most out of their teams—while keeping employees happy and engaged—should begin to embrace the remote model. Here's why.
Office Life Is Overrated
Even before COVID-19, we've come to acknowledge the drawbacks of office life. The average American worker spent 225 hours, or nine days, commuting last year and commute times have risen steadily over the past forty years.
At the office, the great open-concept workplace experiment has continued to be debunked from a productivity standpoint. Employees in open-concept offices lose an average of eighty-six minutes per day to distractions, are 70 percent more likely to take sick days, and are more likely to leave the office earlier in the day.
To recap—employees spend more time than ever traveling to and from work, and they get less done when they're there. And yet, it took a global pandemic to push business leaders to change their workplace model.
There's every reason to believe this will be the galvanizing event that accelerates the work-from-home revolution. Companies as large as Twitter have already told employees they never have to return to the office. Moreover, I believe the organizations that can build a thriving culture in a remote workplace will be the leaders of tomorrow—they will be at the forefront of a changing work-life paradigm.
Leaders Can Help Employees Excel Remotely
There's no question that remote work has its challenges—especially for employees adjusting to a virtual environment for the first time. In addition to setting the foundational elements all businesses need—clear, consistent vision, values and goals—there are tactics leaders of remote organizations can use to specifically address work-from-home challenges before they arise.
Leaders can expect the employee behavior they incentivize, and they can take steps to help their teams adapt to a remote environment. A crucial step is helping employees set boundaries so that they delineate their workday from their free time.
Often, employees struggle to unplug as they acclimate to remote work. They may hop on their computer minutes after waking up, work into the evening, or burrow into their projects for hours at a time, without a break.
Without a commute, I personally struggled for years to transition at the end of the day from a meeting or a conference call to a dinner with the family and three energetic kids. I eventually learned to create some buffer time though a virtual commute. Now before dinner, I create some space through exercise, meditation, or listening to a podcast. It makes a big difference.
As a result of my experience, we've made this a core part of our training and onboarding. When employees join Acceleration Partners, we encourage them to set up their day to include buffers at the beginning and end of the workday, as well as break times throughout the day. We've emphasized this even more during the pandemic, when employees are under more stress than usual.
In an office, employees can see when their colleagues arrive and leave each day, and follow certain scheduling norms—even something as simple as a lunch break. Without those social cues, employees need to proactively set a schedule that keeps them in a comfortable rhythm.
Leaders can help employees do this by providing these best practices during onboarding, modeling this behavior in their own schedules, and reminding employees to take time for themselves. Leaders and managers are responsible for their teams' performance, and that includes helping them avoid burnout that can stem from overworking.
When leaders in our company make it clear that they are taking days off or time during the day to exercise, it models the behavior for others. We also started a policy where we pay employees who take a vacation totally unplugged , tying incentives to the behavior.
I love what I do and believe that hard work is vital to success, but we all need time to recharge. I consciously dedicate time to other vital parts of my life: family, health, travel. Because of this, I think companies owe it to their employees to encourage vacation time. It obviously benefits the employee but strengthens the company as well.
At Acceleration Partners, we take this concept to the next level: We offer up to a $750 bonus to employees to stay offline during vacation . We don't want vacationing employees to glance at email or even send a Slack message. Here's why we do it, and why it works.
The fact that people don't take their full vacation time is, in many ways, illogical. Even the most dedicated workers appreciate time off, and companies build paid vacation time into benefits packages. The world's greatest athletes understand the value of interval training and making rest a part of the training process. But many employees don't realize the clear link between vacations and performance.
Harvard Business Review found that employees who took more than 11 vacation days per year had a 30% higher chance of earning a raise or promotion. High performers take more vacation time. They can get their work done in less time, and they know that taking time to recharge is vital to being an A player.
Taking vacation time also makes employees more engaged and satisfied with their jobs. Managers recognize this. A survey from the Society of Human Resource Managers (SHRM) found that 81% of managers notice that vacation time alleviates burnout.
Burnout is damaging for businesses because it can be contagious. Many people value an environment where others are engaged and enthusiastic, and dissatisfaction can spread throughout your organization. Part of why we pay employees to unplug during vacation is because vacationing employees are more productive, and contribute to a positive culture. Just because you are at your desk doesn't mean you are performing at a high level.
The average full-time employee works 47 hours per week, and Americans work 7.8% more hours annually than they did in the 1970s. And 52% don't use their annual allotment of vacation days. As a result, American workers are under heightened stress.
Leaders can't just tell employees what they value—they have to incentivize the desired behavior. This bonus has also helped our team members build delegation skills to ensure the business runs effectively even when they're away.
Another way leaders can help employees excel remotely is by investing in technology that makes virtual work easier. Communications tools like Slack and Zoom are essential, as are task management tools like Calendar and Asana. You can even use tools like TinyPulse and CultureAmp, which collect regular feedback from employees and help manage employee performance evaluations.
Companies and leaders should use this time as an opportunity to rethink the future of their work environment and what it means for both their business and their employees. Some will be thoughtful and invest the time and resources to do it right, others will just see it as a quick fix or a way to cut costs; they will fail to give their employees the tools, support, and structure needed to succeed with remote work.
Building the Future of Work
While not all companies will switch to a fully remote environment, nor should they, thinking about how to make the work environment more flexible and outcome oriented has a lot of advantages.
Organizations that can thrive in a virtual environment will be able to attract and retain top talent that prizes flexibility and autonomy and use flexibility as a key differentiator to attract employees and keep them happy. They can reallocate budget from office space into technological tools and teambuilding initiatives that drive better employee engagement, draw from a global talent pool and serve multiple time zones more easily.
The next generation of visionary leaders will be the ones who take advantage of this shift in a way that is better for both the company and employees.
Don't let your organization be caught flatfooted—make these changes to ensure your team wins the future.
© Copyright IBTimes 2023. All rights reserved.
FOLLOW MORE IBT NEWS ON THE BELOW CHANNELS