Payday Loans May Now Be Easier For Americans To Secure: Here's Why
The Trump administration, through the Consumer Financial Protection Bureau, will make it possible for payday loans to be acquired without requiring consumers to financially prove that they can pay back the loan.
The previous rules in 2017 under the Obama administration required payday lenders to provide checks on consumers' through income, student loan debt, and rent payments to ensure they were financially able to make the payments on the loan that they were looking to secure.
In the 32 states that allow payday loans, a consumer previously could secure a cash advance with just a valid ID, proof of income, and a bank account, making it increasingly easier for borrowers to obtain money.
The new ruling eliminates those requirements, which the CFPB said will "ensure that consumers have access to credit and competition in states that have decided to allow their residents to use such products."
The CFPB said by rescinding the previous ruling on payday lending, consumers now have more choices and products to obtain credit as the coronavirus pandemic has caused an upheaval in many Americans' finances.
"A vibrant and well-functioning financial marketplace is important for consumers to access the financial products they need and ensure they are protected," CFPB Director Kathleen L. Kraninger, said in a statement. "Our actions today ensure that consumers have access to credit from a competitive marketplace, have the best information to make informed financial decisions, and retain key protections without hindering that access."
Americans are increasingly looking for credit as one in three has lost income due to the coronavirus pandemic, according to Financial Health Network's 2020 U.S. Financial Health Pulse survey. But as many as one in four payday loans are reborrowed nine times or more, the Consumer Financial Protection Bureau found during the Obama-era.
Alex Horowitz, senior research officer with Pew Charitable Trusts' consumer finance project, told CNBC that "by eliminating the ability-to-repay protections, the CFPB is making a grave error that leaves the 12 million Americans who use payday loans every year exposed to unaffordable payments at annual interest rates that average nearly 400%."
Adding to the risk of the payday loans is it often takes borrowers five months to pay off the cash advance with an average of $520 in finance changes, Pew noted.
Payday lenders, under the provisions, are also no longer allowed to repeatedly withdraw funds from a borrower's bank account or take payment from debit and prepaid cards.
The states of Arizona, Arkansas, Georgia, Maryland, Massachusetts, New Jersey, New York, North Carolina, New Mexico, Pennsylvania, Vermont and West Virginia prohibit payday loans.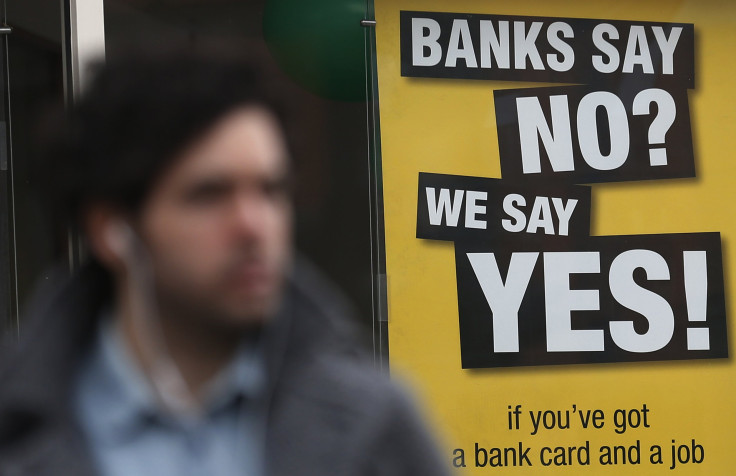 © Copyright IBTimes 2023. All rights reserved.