Google Removing Payday Loan Ads From Its Search Engine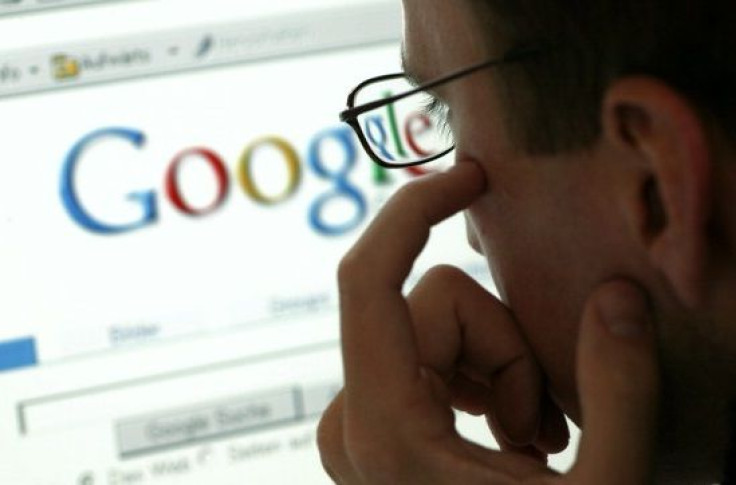 Search giant Google announced Wednesday that it would cut payday loan providers from its advertising platforms, citing the potentially damaging effects to borrowers of short-term, high-interest cash loans.
"Research has shown that these loans can result in unaffordable payment and high default rates for users so we will be updating our policies globally to reflect that," Google's head of global product policy, David Graf,f said in an announcement posted to the company's blog.
The average payday loan borrower spends five months of the year in debt, paying more in fees than originally received, according to research compiled by the Pew Charitable Trusts. "Our hope is that fewer people will be exposed to misleading or harmful products," Graff said.
The policy change, which follows a similar move by Facebook, won plaudits from advocacy groups concerned with the impact of payday loans on low-income borrowers.
Alphabet Inc. (GOOGL) | FindTheCompany
"Payday lenders profit from people's weaknesses — particularly poor people and people of color. Every time someone clicks on those ads, search engines profit too," Alvaro Bedoya, executive director of the Georgetown Center on Privacy & Technology, said in a statement.
"As the world's largest internet company and dominant search engine, Google is creating an industry standard that companies like Microsoft and Yahoo would do well to follow," Bedoya said. According to Yahoo's current ad policy, payday loan ads on search results "are allowed in all markets."
Consumer advocacy group Americans for Financial Reform echoed the praise, noting that the decision "closes off an important avenue of customer recruitment for an industry that is doing more and more of its business online."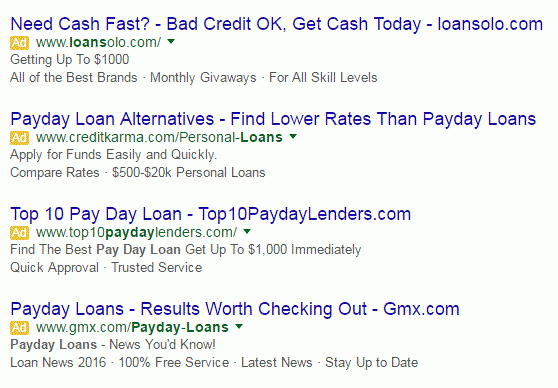 Online lenders have come under increasing scrutiny. Last month the Consumer Financial Protection Bureau published a study showing that overdraft fees often pile up for online payday loan borrowers. For the half of consumers in the study who experienced an overdraft charge stemming from a loan, average fees amounted to $185. More than 40 percent of those who saw overdrafts had their accounts eventually closed.
Google said it would continue to permit ads for other financial service providers, including mortgage and student loan companies, while tightening its standards for consumer loan providers. The company said it would ban ads for loans due within 60 days or with an annual interest rate (APR) of 36 percent or more.
Most states set usury limits between 10 percent to 20 percent, though some, including Nevada and New Hampshire, have no caps — providing online payday lenders a sanctioned operating base.
"This new policy addresses many of the longstanding concerns shared by the entire civil rights community about predatory payday lending," said Wade Henderson, president of the Leadership Conference on Civil and Human Rights. "These companies have long used slick advertising and aggressive marketing to trap consumers into outrageously high-interest loans — often those least able to afford it."
The policy goes into effect July 13, 2016. Payday sites will not disappear from search results, but they will no longer be among the sponsored links at the top and bottom of search pages.
© Copyright IBTimes 2023. All rights reserved.
FOLLOW MORE IBT NEWS ON THE BELOW CHANNELS