Peru's Highway Project Spurs Controversy; Do Economic Advantages Outgrow Environmental Damage?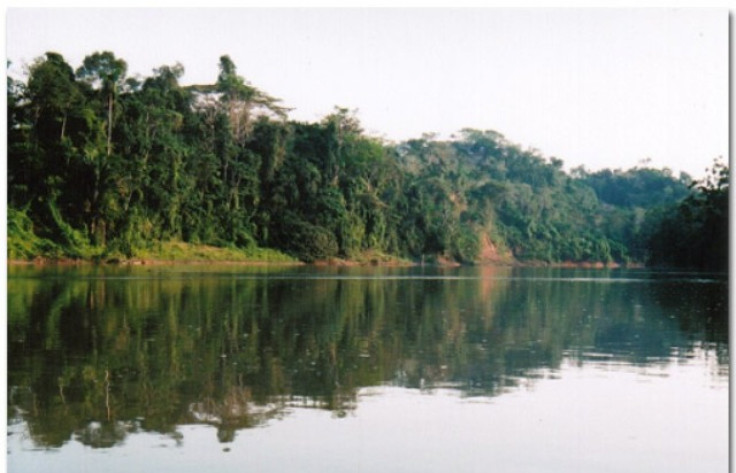 Arriving in Purús, a province in the westernmost tip of Peru, is like entering a different world: Throughout the region, exotic-animal singsong bursts from lush, thick vegetation that barely lets the sun shine through. The 11,000- square-mile (28,500-square-kilometer) Purús, in the Amazon and right by the border with Brazil, is one of Peru's richest provinces when it comes to natural resources.
It's also one of Peru's most isolated provinces. Despite being 450 miles from Lima, the scarcity and bad state of the roads make it impossible to reach the capital in less than four days. The region's lone airport, in the capital Puerto Esperanza, is only accessible by charter flight.
Aiming to put an end to the remoteness, congressman Carlos Tubino Arias Schreiber, a well-known supporter of former president Alberto Fujimori, presented a project in April 2012: a "terrestrial connection" that would join Puerto Esperanza with Iñapari, in the better-connected neighboring province of Madre de Dios.
This "terrestrial connection" would open a 160-mile highway across the national park of Alto Purús, a protected natural area that would be deeply affected by the disturbance. Alto Purús is also home to the indigenous Mashco Piro people, who live in voluntary isolation, and has the largest reserve of mahogany in South America, as reported by NGO Global Witness.
The project has deeply divided the Peruvian congress, as well as public opinion. Spanish newspaper El País reports that the ministries of environment, transportation and culture have rejected the project, but the congress has yet to reach a decision.
The population of Puerto Esperanza backs the highway project, as they see it as a way to escape the remoteness of their town. Such is their interest that a local group has begun to open an illegal route with their bare hands, local newspaper La República reports.
"That is a sign of despair," said congressman Tubino. "It shows how much the preservation of biodiversity is just an ethical question that has little to do with real needs. There are people who die in this area because there are no doctors around."
The ones who might have the last word, though, are those who have yet to be contacted: the Mashco Piros.
Peru passed a law in 2011 by which indigenous populations should be consulted before the government makes any decision that might affect their lives in any way. Notwithstanding, President Ollanta Humala said earlier this month that there are only a "handful" of isolated indigenous communities in the country, making an allusion that some groups in the Amazon or the Andes might not qualify. Humala did not elaborate about the Mashco Piros being consulted or not.
Arsenio Calle Córdova, Alto Purús' provincial chief, said that the highway project is unconstitutional, since it would go against an article forbidding the state from harming protected natural areas. "Congressman Tubino's idea is legally and technically impossible, and they would be concurring in a crime. I don't really know what interest it could pursue," said Calle Córdova to the Peruvian magazine Diario Ahora.
On top of that, the Purús-Iñapari highway controversy is one of the 130 denounces of social conflicts that currently sit unresolved in the ombudsman's office in Lima.
Follow me on Twitter: @PReyMallen
© Copyright IBTimes 2023. All rights reserved.
FOLLOW MORE IBT NEWS ON THE BELOW CHANNELS