Petrobras Corruption Scandal: US Investigation Stepped Up As DOJ, SEC Work With Brazil In International Probe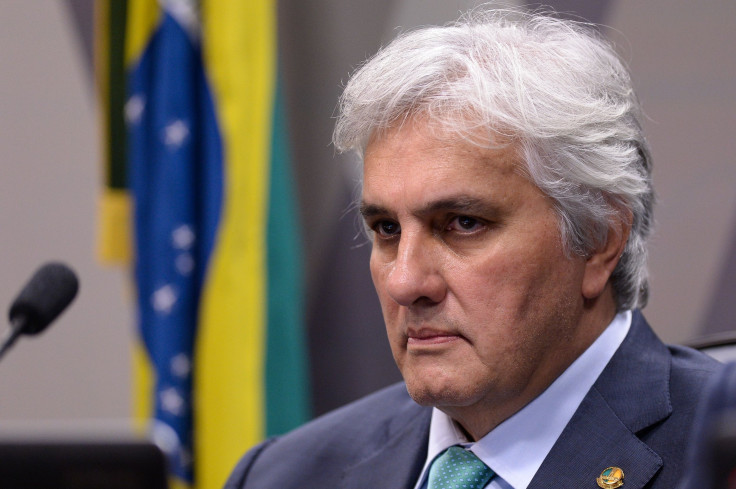 The U.S. Department of Justice and the Securities and Exchange Commission are said to be amping up their work with their counterparts in Brazil to gather information as part of an international investigation into a suspected corruption scandal surrounding Petrobras Brasileiro SA, Brazil's massive government-run oil company, and engulfing some of Brazil's highest-ranking politicians.
Bloomberg reported the news Friday morning, citing three sources who spoke on the condition of anonymity. They said authorities in the U.S. are investigating more than a dozen companies, gathering information — including documents — that could build a case against Petrobras. The advantage of bringing U.S. authorities on board with the investigation is that it allows authorities to capitalize on their respective legal strengths.
The DOJ and SEC joined the investigation in November 2014, but only more recently have they stepped up their probe into companies with ties to Petrobras. They are now examining any company publicly named in Brazil's investigation, including Odebrecht SA, OAS SA and Andrade Gutierrez SA, in which executives have been convicted as part of the scandal. U.S. authorities are able to do so because these companies have securities that trade in the U.S.
Brazil Overview | FindTheData
Prosecutors in Brazil have found that the country's bribery and money-laundering scandal appears to extend across four continents. It has brought down key Brazilian politicians, including some close to President Dilma Rousseff, who was suspended from office Thursday on separate allegations. More than 150 people have been arrested so far in connection with the investigation into Petrobras.
Brazilian prosecutors believe contractors for Petrobras bribed the company's executives in order to gain contracts, for which they inflated costs. Petrobras executives, meanwhile, are alleged to have paid politicians kickbacks worth as much as $1.6 billion in order to gain contracts.
Numerous high-level politicians have been implicated in the scandal, dubbed Operation Carwash for one of the ways money was found to have been laundered.
© Copyright IBTimes 2023. All rights reserved.