Petrobras Wants To Increase Production 50% To Save Company From Crisis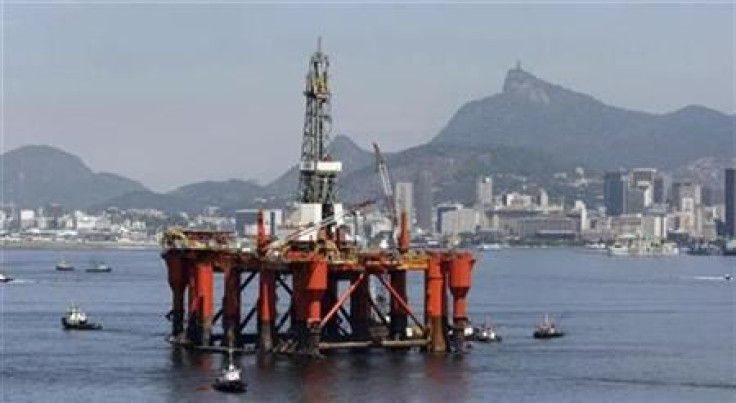 Petróleo Brasileiro (NYSE:PBR), Brazil's state-owned oil company and the 10th-largest business on the planet, is not having its best year. After dealing with losses and a rise in the price of oil, Petrobras lost its position as the most valued Latin American brand earlier this year. But as the oil giant approaches its 60th anniversary, Brazil has announced an increase of 50 percent in production as a way to improve performance and raise revenues.
The company is installing nine new production units, expected to result in 1 million more barrels a day, as outlined by Petrobras CEO María das Graças Foster.
"From 2011 to 2013 we had problems," said Foster to Brazilian newspaper O Globo, "but we will see important growth next year."
The company's ambitious plan outlined an investment of $236 billion from 2013 to 2017 and a production goal of 4.2 billion daily barrels by 2020.
Petrobras has been steadily declining in market value. On the São Paulo stock market it currently has a capitalization of 240 billion reais (approximately $108 billion). Three years ago, its value was almost double that, at 453 billion reais ($204 billion).
Among the reasons behind this drop, analysts mentioned the problem of price controls in Brazil. Petrobras buys oil at a price higher than the price it can be sold for in the country, due to the government's intervention in gas prices, which have been frozen in order to control Brazil's spiraling inflation (currently at 6 percent).
Other reasons include the company's obligation to participate in exploration projects in Brazil, and excessively protectionist policies that have scared away investors, like the recent auction of the offshore oil site Libra, estimated to be the largest in the world. Oil giants Chevron (NYSE:CVX) and BP (LON:BP) sat that one out.
© Copyright IBTimes 2023. All rights reserved.