Pets on Q launches The World's First Marketplace For Animal Talent
Pets on Q is launching the first ever online pet influencer and animal actor marketplace, which is the only one in the world. The online platform enables brands and agencies to connect with these animals and their owners who have been through a thorough vetting process.
Founded by Colleen Wilson in 2014 Pets on Q is launching their online platform, which serves as a marketplace for pet influencers.
Pets on Q is a premier animal talent agency that connects pet influencers and animal actors with agencies and brands that want to employ the animals for their services. The launch of their online platform is scheduled for National Pet day on April 11.
With the launch of their online platform Pets on Q is creating the industry standard around the pricing of pet influencers with an industry first algorithm. Wilson is using her background in finance and marketing to utilize variables to ensure maximum exposure for pet influencers and animal actors as well as offering the best options for agencies seeking to hire them.
Through their vetting process Pets on Q's team works tirelessly to verify influencer accounts that sometimes have fake followers while finding the most authentic and talented animals for agencies and brands. When connecting clients to influencers Pets on Q knows what audiences their clients will be targeting and what they're going to hit in terms of their posts and performance, which they calculate based on analytical data.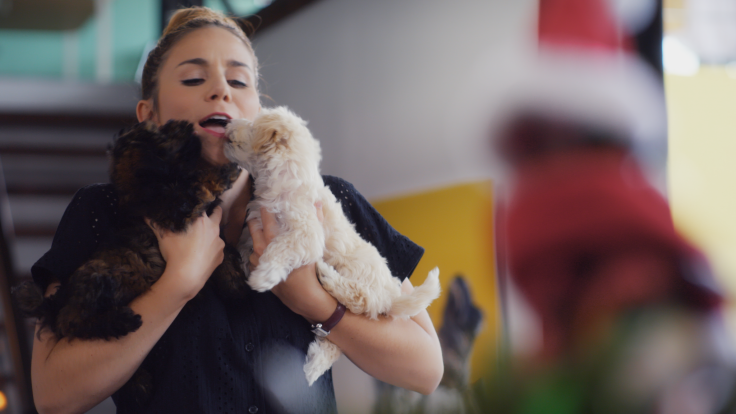 Pets on Q uses their pricing engagement tool (PET) to show clients what their value would be for a brand. It also allows them to track user accounts and their engagement rates and from that they can determine what the quality audience is.
Through their platform, influencers and talent agencies can search through a vast multitude of animal influencers.
Pets on Q's full-service agency model allows pet influencers to benefit from personalized guidance, expert content creation, audience growth strategies, and exclusive brand partnerships, which are all handled by the teams at Pets on Q. They also have a self service platform for people who want to work on their own but still have access to all the benefits provided by Pets on Q.
With the presence of animal influencers growing at a significant rate, which often have larger engagement than human influencers Pets on Q is meeting the demand for these animal influencers to have a place where they can grow their platforms through engagement with agencies and brand partnerships.
"I started this company to make a difference in the industry for the betterment of the animals. All the animals are vetted going in, and that's what sets us apart from other places, and we're the only company that provides platforms for both vetted pet influencers and animal actors," says Wilson. "We also have a full do it yourself option on the platform, but we also can operate as an agency and help our clients. We love working with the animals and the fact that through our work I have managed to donate over $3 thousand to a animal sanctuary this week alone makes what I do all the more valuable,"