Pharma Sector Q1 Earnings Preview: What To Expect From Top Drugmakers J&J (JNJ), Novartis (NVS), Pfizer (PFE) And Other Key Drug Companies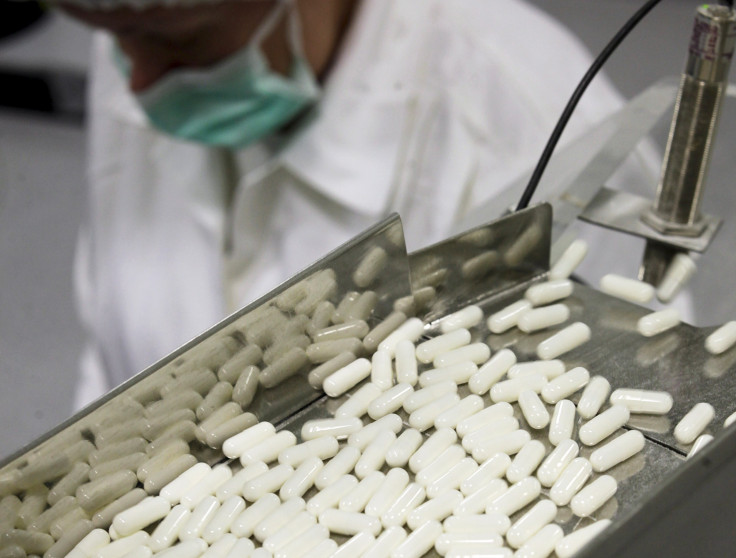 Turing Pharmaceuticals' reviled ex-CEO, Martin Shkreli, who gained notoriety after raising the price of a drug from $13.50 a pill to more than $750 overnight, may have given the pharmaceutical industry a black eye, but he came nowhere close to knocking it down.
Pharmaceutical and biotech companies are scheduled to begin releasing their first-quarter earnings this week, beginning Tuesday with Johnson & Johnson (NYSE:NJN) and Novartis (NYSE:NVS). For the industry's biggest players, earnings are expected to be moderate — an improvement over previous years — even as drugmakers continue to grapple with challenges that threaten to cut into their revenue.
"We're very clearly in uneven times," said Alan Louie, research director at IDC Health Insights, a research firm outside Boston. "Revenues have been highly dependent on companies' ability to replace revenues lost to patent expiration."
Drugmakers are just now emerging from a tough period known as the patent cliff, which lasted roughly from 2011 to 2015. According to Jeffrey Loo, an equity analyst at S&P Global, that stretch, where patents for several blockbuster drugs expired and substantially cheaper generic versions swooped in to replace them, hurt the industry. It's taken companies some time, but they are increasingly optimistic that they have begun to recover.
"I think they've done a decent job surviving the patent cliff," Loo said, pointing out that this year is the first since 2010 that the four major U.S. pharmaceutical companies — Pfizer, Merck, Bristol-Myers Squibb and Eli Lilly — are all expected to show sales growth.
Johnson & Johnson (JNJ) Stock Price | FindTheCompany
Still, not all drugmakers have navigated the flow of cheaper medicines coming from the generics pipeline as successfully as others.
Valeant Pharmaceuticals is one poster child (the other being Shkreli) for alleged predatory pricing strategies adopted by some companies, in which they purchase existing drugs and drastically increase their prices. Valeant's interim CEO, Howard Schiller, and Shkreli were both called to testify before Congress in February regarding this very tactic, and Valeant is currently facing other federal investigations into irregularities in its accounting.
The resulting negative press, along with targeted criticism from presidential candidates like Hillary Clinton, has shaken investors' confidence in the pharmaceutical sector, analysts said.
"It's share price more than anything else," Loo said. Whether the negative attention had — or would in the future — motivate companies to increase drug prices by less was difficult to verify, but those examples had likely made companies more conservative, he said. "They don't want to be called to Congress to testify like Valeant or Turing."
And, of course, no drugmaker is immune to the effects of the global economic slowdown, which has also squeezed sales in some regions.
"Leading drugmakers will report sales are under pressure in Western Europe," Jamie Davies, head of pharmaceuticals, medical devices and healthcare at BMI Research, a research and analysis firm in London, said via email. He pointed out that in emerging markets like Brazil, Russia and China, growth has also been slower.
As a result, "Robust demand for pharmaceuticals in the U.S. will be a defining feature of the Q116 earnings season," Davies wrote.
Bristol-Myers Squibb Company (BMY) Stock Price | FindTheCompany
Before the opening bell rings Tuesday, Johnson & Johnson is projected to report earnings per share of $1.64 for the first quarter, compared with earnings of $1.44 per share for the fourth quarter of 2015. Swiss-based pharmaceutical company Novartis' earnings are forecast at $1.28 per share, up from 44 cents in the last quarter of 2015.
New Jersey-headquartered Merck's earnings are expected to be 86 cents per share, slightly down from the previous quarter's 93 cents per share. New York City-based Bristol-Myers Squibb is projected to report earnings per share of 64 cents, up from 38 cents in the final quarter of 2015. For Pfizer, also in New York, Q1 earnings are forecast at 54 cents per share, a penny up from last quarter's 53 cents.
The modest growth in earnings for some companies mirrors the cautiously optimistic outlook for the industry overall.
In Johnson & Johnson's 2015 annual report, the New Jersey-based behemoth that makes everything from cancer drugs to baby shampoo described itself as aiming to deliver "above-industry growth" in pharmaceuticals. It cited "above-industry investment in R&D, demonstrated record of disciplined acquisitions and licensing deals and strong in-market performance" as enabling the company to weather new drug competition, whether generic or branded, and other changes in the market. Analysts' assessments of the company tend to agree.
Drugmakers are also looking to a select group of drugs that analysts described as key in driving growth this year, as they were in 2015.
Immuno-oncology drugs, which aim to harness the body's immune system to fight cancer, are one such collection. Another are so-called orphan drugs, which treat rare diseases and tend to be far more expensive than mass-market therapies. Last year, the FDA approved 45 new drugs, about a third of which were for orphan diseases.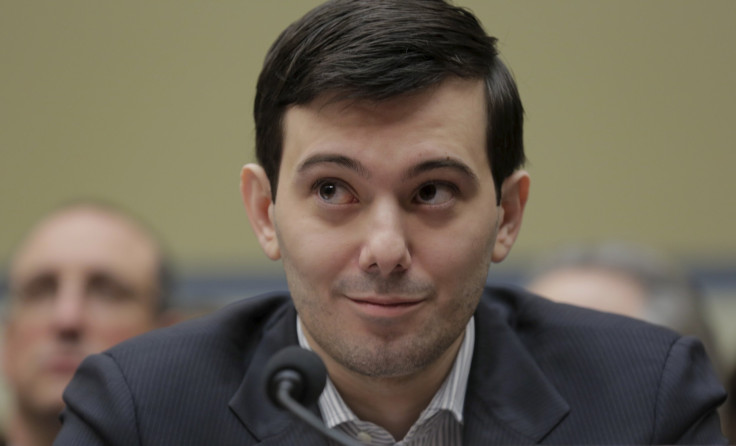 "New drugs in immuno-oncology are doing well, so companies are focusing a lot of energy in those areas," Louie, of IDC Health Insights, said. "Those are actually turning into blockbuster revenues over the near term." Loo, the S&P analyst, made the same point.
Pfizer is banking on the continued success of its pneumococcal vaccine Prevnar-13, and Ibrance, a breast cancer drug that in February gained FDA approval for an expanded use.
For Swiss-based pharmaceutical company Roche, the continued growth in sales of its breast cancer drugs Perjeta and Kadcyla, which respectively raked in $1.41 billion and $810 million in 2015, will be key, along with cancer drug MabThera before its patent expires in the U.S. in 2018. In 2015, oncology medicines helped drive the company's pharmaceutical sales up 5 percent, Roche said in reporting its annual results.
After Tuesday's releases, other companies are scheduled to report Q1 earnings the following week. Due out April 26 is Eli Lilly (NYSE:LLY), with GSK (NYSE:GSK) reporting the following day. AbbVie (NYSE:ABBV), Amgen (NASDAQ:AMGN), AstraZeneca (NYSE:AZN), Bristol-Myers (NYSE:BMY), Gilead (NASDAQ:GILD) and Sanofi (NYSE:SNY) are all scheduled to release earnings April 28. Pfizer (NYSE:PFE) is scheduled for May 3 and Merck & Co. (NYSE:MRK) May 5, followed by Allergan (NYSE:AGN) May 6.
Based on historical reporting dates, Valeant would be expected to release its earnings May 4, but a confirmed date for this year has not been announced.
© Copyright IBTimes 2023. All rights reserved.