Valeant Hit By SEC Investigation, Potential Moody's Downgrade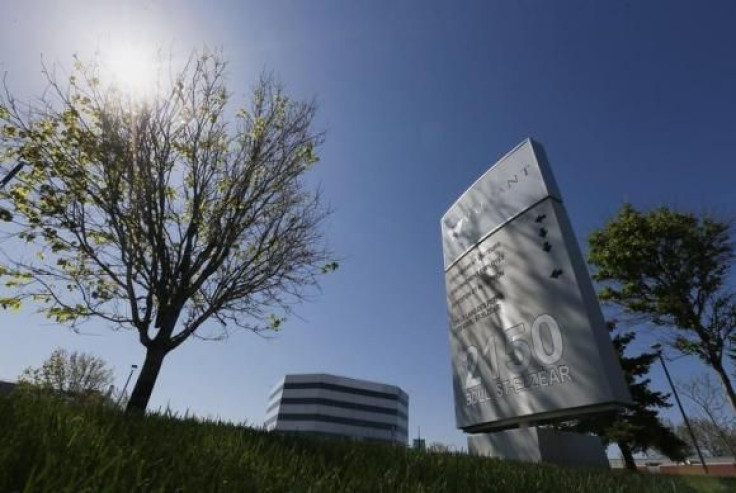 UPDATE: 8:20 p.m. EST — Valeant published a press release Monday night confirming that the Securities and Exchange Commission began a new investigation into the company late last year. "The Company confirmed that it received a subpoena from the SEC in the fourth quarter of 2015 and, in the normal course, would have included this disclosure in its 2015 10-K," the statement read. "We do not have further detail to provide at this time."
Original story:
Valeant Pharmaceuticals Chief Executive Michael Pearson chose a tough week to return from sick leave.
The embattled drugmaker disclosed Monday that it was under investigation from the Securities and Exchange Commission, following reports from independent research firm Probes Reporter pointing to the existence of a new securities probe at the company. Bloomberg confirmed the existence of the probe.
"The company confirms that it has several ongoing investigations, including investigations by the U.S. Attorney's Offices for Massachusetts and the Southern District of New York, the SEC and Congress," Valeant said in a statement to International Business Times.
Investors pounded Valeant's stock Friday, sending shares down $13.33, or 16.4 percent, to $67.32, on Pearson's first day back in two months.
Earlier on Monday, ratings agency Moody's warned it could downgrade $31 billion in Valeant debt over Valeant's challenges in shifting its business model from acquisitions and price hikes to research and organic growth.
Suspicion has swirled around the company's financial accounting since a series of reports in October 2015 revealed the company's ties to a secretive specialty pharmacy, Philidor Rx, which shipped drugs almost exclusively for Valeant and was essentially owned by the drugmaker. Last week Valeant announced that an internal review had revealed accounting irregularities in 2014 and 2015 surrounding Philidor, forcing the company to restate previous financial results.
On Sunday night the company canceled a preliminary earnings call previously scheduled for Monday. The company also cancelled an analyst call set up due to "media interest," CNBC pharmaceutical correspondent Meg Tirrell reported.
Valeant had previuosly disclosed an SEC investigation into Salix, a company it acquired in 2015. The subject of the newly disclosed probe remains unclear.
© Copyright IBTimes 2022. All rights reserved.
FOLLOW MORE IBT NEWS ON THE BELOW CHANNELS