Phil Jackson to Knicks: Scottie Pippen Calls It a 'Great Fit'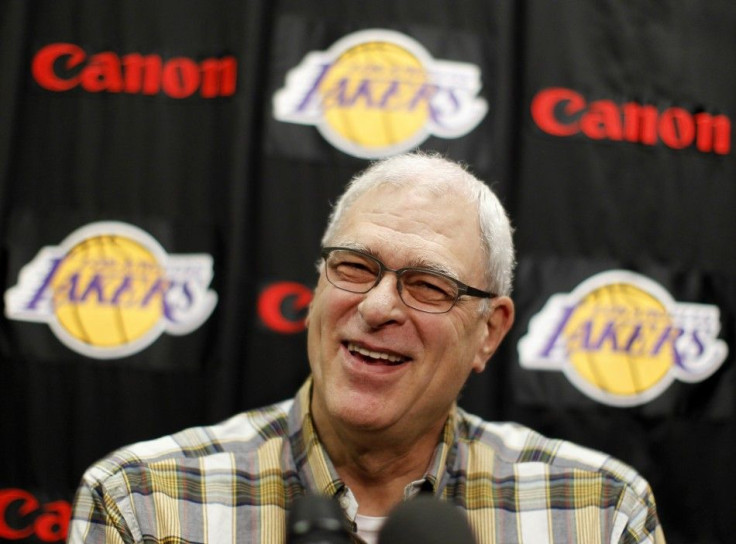 NBA Hall of Famer Scottie Pippen believes that Phil Jackson still has a lot of coaching in him and would be a great fit with the New York Knicks.
Pippen, who played for Jackson on the Chicago Bulls, told ESPN 1000 in Chicago that the constant rumors of Jackson returning to a NBA sideline might have some merit to them.
I do, Pippen said on whether he could see Jackson returning to the NBA. I think he had definitely run his course in L.A. He had had a lot of success there and had some up-and-down situations, but I think all in all it was probably good for both sides for him to move on.
But yeah, I do see a lot of basketball left in Phil. He still has a great mind, a lot of knowledge. I know for a fact he had some physical problems going on with him that he needed to take care of. He's underway with that right now. So hopefully his recovery and everything goes well. Hopefully we can see him back in the game in the next couple, three years, maybe next year.
Jackson, 66, has won 11 titles as a coach - six with the Bulls and five with the Lakers-and could be looking for one last challenge in his career. He was a part of two title teams as a player with the Knicks in the 1970s and is always associated with the organization whenever it makes a coaching change.
The Knicks are currently coached on an interim basis by Mike Woodson, who replaced Mike D'Antoni during the middle of the season. Woodson has openly lobbied to keep the job on a permanent basis, but the Knicks could make a serious run at Jackson if the team falters in the playoffs.
Racine Journal-Times' Gary Woelfel reported earlier this week that if the Knicks don't advance out of the playoffs, that the team could offer Jackson as much as a four-year, $50 million contract to bring him out of retirement.
The Knicks are a big underdog to advance past the first round after drawing the Miami Heat. If the Knicks do decide to pursue Jackson, Pippen thinks it would be a good move.
I definitely think Woodson has done a great job with them, and it's hard to change with what he's been doing thus far, Pippen said. But when you're talking about Phil Jackson, you're talking about another level of coaching and you're talking about immediate success, based on his track record.
Phil would definitely be a great fit, a former Knick player, a guy who always sort of eyed that New York market, so I definitely think it would be a great win-win situation for both.
© Copyright IBTimes 2023. All rights reserved.