Philippines Backs US Navy Plan To Test Chinese Claims In South China Sea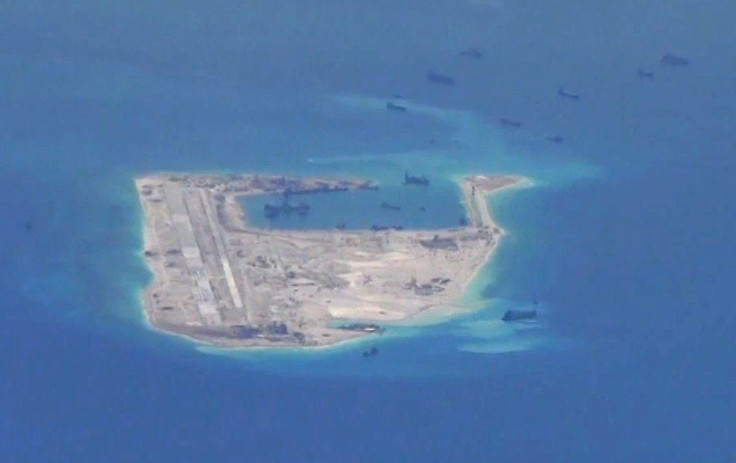 The Philippines has backed a U.S. Navy plan to test Chinese claims in the South China Sea, a boon to President Benigno Aquino, who has been the most vocal leader opposing China's moves there.Navy Times last week reported the U.S. Navy is close to getting final approval to sail close to an artificial island China has built by reclaiming land in an area known as the Spratly Islands.
Under the plan, a U.S. Navy ship will breach a 12-nautical mile boundary China claims around the structure, the first time the U.S. would directly challenge China in the region since 2012.
The plan "would be consistent with international law and a rules-based order for the region," the Associated Press reported the Philippine Department of Foreign Affairs as saying Wednesday. Until now, some Philippine politicians have complained of what they say is the U.S.'s failure to back the country's claims as China uses its much bigger navy, and deeper pockets to occupy different parts of the sea.
"Failure to challenge false claims of sovereignty would undermine this order and lead China to the false conclusion that its claims are accepted as a fait accompli," AP reported the Philippine government as saying Wednesday.
Last week, China expressed concern about the U.S. Navy's plan. "We hope the United States can look upon the current situation of the South China Sea from an objective and fair perspective and play a constructive role together with China in keeping the peace and stability in the South China Sea," said Hua Chunying, a Chinese foreign ministry spokesperson, according to the Guardian.
Aside from China and the Philippines, Vietnam, Malaysia, Taiwan and Brunei also claim parts of the South China Sea, an important sea passage that is also rich in oil, gas and fish.
© Copyright IBTimes 2023. All rights reserved.