Philippines Economy Slows, Dragged By Farming, Forcing Re-Think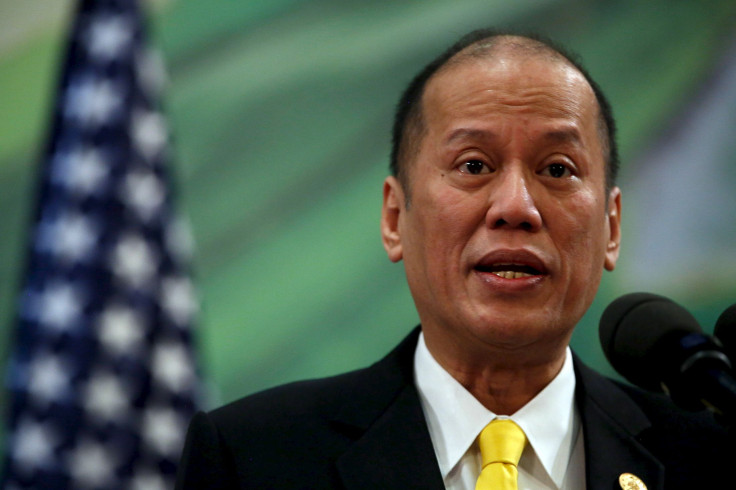 Expansion of the Philippines' gross domestic product slowed as expected last year, but stronger than expected fourth-quarter growth prompted the government to say one of the fastest-growing economies in Asia will accelerate and weather possible turbulence -- including this year's presidential election. The economy expanded 5.8 percent in 2015 compared with 6.1 percent in 2014, the Philippine Statistics Authority said.
As usual, growth was led by services — including the country's booming outsourcing and property industries — and consumer spending. Investment, government spending and industry put in strong performances though industry growth slowed from 2014.
Agriculture was a drag, as it often is, eking out just 0.2 percent growth. The slowdown in industry and the stagnation in farming pose a big challenge to so-called "inclusive growth": ensuring poor Filipinos participate in the economy's expansion. Thirty percent of Filipinos still work on farms and industry gives them a chance to earn more even if they have less formal education, including the English-speaking skills that have made it the call center capital of the world.
Outgoing Economic Planning Secretary Arsenio Balisacan acknowledged farming is the perennial obstacle to "inclusive growth" and said the government needs to rethink its strategies there. Balisacan is taking over the newly-created Philippine Competition Commission. He said the administration of President Benigno Aquino, which started in 2010 and ends on June 30, averaged 6.2 percent growth, the best rate since the 1970s.
One of Aquino's biggest projects is expanding a conditional cash transfer program — an idea popular in South America — to over 3 million of the country's poorest families. The families get 300 pesos ($6) per month for every child they keep in school.
Aquino's successor will not just have to keep the economy humming and spread its benefits, he or she — there are four main candidates in the May elections — will also have to navigate the Philippines' relations with China and the U.S. after Aquino took China to court over its island-building in the South China Sea. The U.S. has backed the Philippines by giving it refurbished decommissioned warships. Aquino's successor may also have to deal with the Islamic State group, especially as Filipinos from parts of the South that are homes for rebel and terrorist groups, return from fighting in Iraq and Syria.
Baliscan said fourth-quarter growth of 6.3 percent, the fastest in 2015, indicates expansion will accelerate, providing a cushion against election uncertainty and other possible local and global shocks.
Bank of the Phiippine Islands' economist Jun Neri said the country has the "momentum" to grow up to 7 percent in the first half.
© Copyright IBTimes 2022. All rights reserved.
FOLLOW MORE IBT NEWS ON THE BELOW CHANNELS