Philippines Ferry Sinks Near Cebu, 28 Feared Dead; Rescue Operations On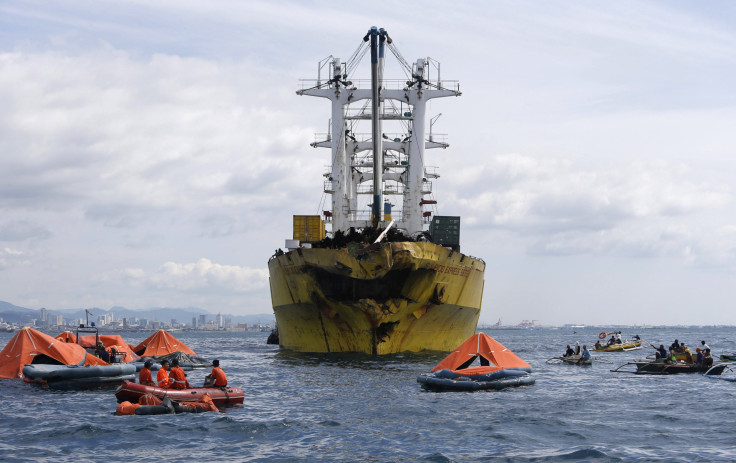 At least 28 people have died and more than 200 are still missing after a ferry, the MV St. Thomas Aquinas, sank near Cebu, the country's second biggest port, after it collided with a cargo vessel on Friday, reports said.
The collision resulted in damages to the ferry, which is owned by 2Go Group, causing it to sink. Investigations to determine more about the accident will commence as soon as rescue operations cease, coast guard officials told the media.
According to a statement released by 2Go Group, the ferry was carrying 723 passengers, including children and infants, and 118 crew. The incident took place at 9 p.m. local time (9 a.m. EDT) at about 1.2 miles from the shore.
"The impact was very strong," Rachel Capuno, a spokesperson for the owners of the ferry, told local radio, the BBC reported.
Luis Tuason, a coast guard deputy chief, told the Associated Press that 213 people are still missing, and some of them are feared to be trapped inside the vessel, which sank about 100 feet deep off Talisay city in Cebu, about 350 miles south of the capital city of Manila.
As of Saturday morning, four bodies had been recovered from the underwater wreck. "There could be more bodies there, but there were ropes inside that our divers could get entangled in," Tuason told the AP, adding that more divers with deep-water equipment would soon be sent to retrieve bodies from inside the wreck.
According to reports, scores jumped into the deep waters as the ship started to sink, and crewmen aboard the ship were seen throwing life jackets to help them stay afloat.
"One of the persons who jumped with us hit his head on metal. He is shaking and he is bloodied," Jerwin Agudong, a passenger, told DZBB radio station.
© Copyright IBTimes 2023. All rights reserved.