Philippines President Aquino Urges Congress To Approve $62B Budget And Pass Legislation To Help Him Advance His Ambitious Development Plans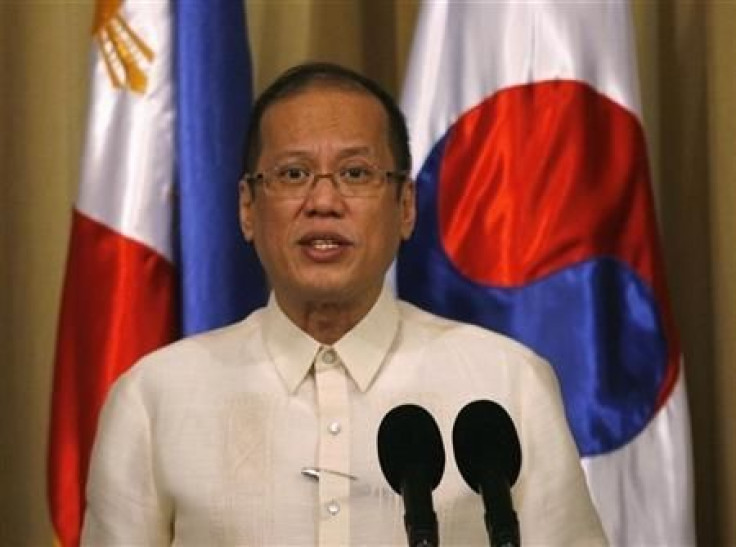 Philippines President Benigno Aquino used his fourth State of the Nation Address to Congress on Monday to urge lawmakers to approve his $62 billion 2014 budget and pass a series of measures to help cut joblessness and improve the nation's infrastructure.
Aquino, who leads the Liberal Party, has embarked on a program to build much-needed roads, bridges and ports to address both the high 7.5 percent unemployment rate while improving the country's infrastructure. He has also pledged to crack down on tax evasion and corruption.
During May's mid-term elections, Aquino's Liberal Party won control of both houses of Congress, giving the president considerable power to move his agenda further. His 2014 budget proposal represents a 13 percent increase from 2013 and assumes annual growth of 7.5 percent. This year the government is aiming for growth between 6 percent and 7 percent.
The country hit 7.8 percent gross domestic product (GDP) growth in the first quarter, beating China's 7.7 percent. The country won its first investment-grade status from a ratings agency in March, but it also has one of the highest jobless rates in the country and it relies heavily on money remitted from roughly 9 million Filipinos working abroad.
High on the president's agenda is a push for inclusive growth and reforms to lower costs of transporting goods from farms and factories, to streamline tax incentives and to reform the way government regulates public and private land ownership. But many have pointed to an enduring poverty rate and wonder who is benefiting from the current economic boom.
"If you are growing 7.8 percent, then why is the unemployment still high? How will these new laws address that? That is not clear to me," Luz Lorenzo, an economist at Maybank ATR Kim Eng, told Reuters.
The Philippines ranks low on ease of doing business indicators from the World Bank and has actually dropped in the ranking from last year's annual report. The most difficult challenges include starting a business, obtaining credit and protecting investors.
© Copyright IBTimes 2023. All rights reserved.