Pillow Talk: Indonesia Outraged Over Claims Australian Intelligence Agency Spied On President's Phone Calls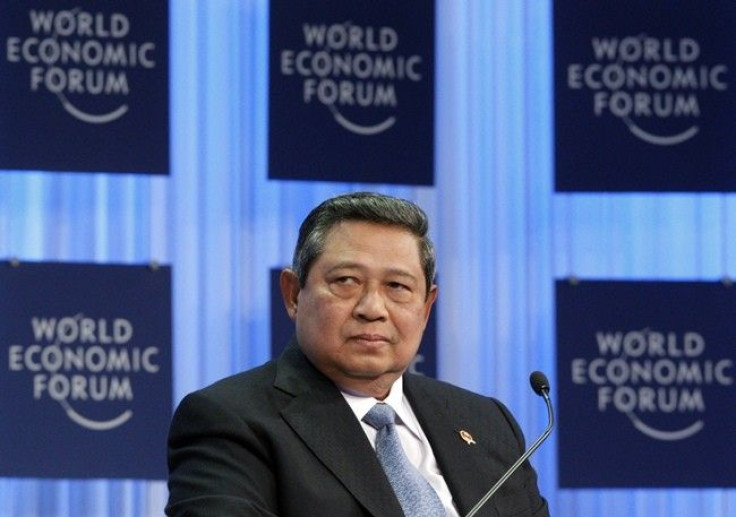 The Indonesian ambassador to Australia has been recalled for "consultations" following revelations that the Canberra government had been spying on Indonesia's president and other top government officials. The Jakarta Post newspaper reported on Monday that Indonesia Foreign Minister Marty Natalegawa confirmed Nadjib Riphat Kesoema will return home to protest efforts by Australia to eavesdrop on phone calls between Indonesian President Susilo Bambang Yudhoyono and his wife Ani Yudhoyono. Jakarta will also summon the Australian ambassador to Indonesia Greg Moriarty for questioning over the spying reports.
"[The alleged wiretapping] was not a clever thing to do. It was not smart," Natalegawa said at a press conference. "We are hurt by these revelations … This is an unfriendly, unbecoming act between strategic partners. This hasn't been a good day in the relationship between Indonesia and Australia." The Post reported that the revelation of such surveillance came from "secret" documents leaked by National Security Agency defector Edward Snowden, the fugitive U.S. intelligence renegade now living in asylum in Russia.
According to the intelligence, Indonesia's president, his wife and at least eight other senior officials, including Vice-President Boediono, were targeted by Australian officials in August 2009. The documents reportedly originated in Australia's electronic intelligence agency, the former Defense Signals Directorate, which is now called the Australian Signals Directorate.
The Sydney Morning Herald reported that President Yudhoyono is particularly irate over the alleged spying. ''Until today, President … Yudhoyono has always paid special attention toward the deepening of the two countries' relations. Therefore the news has devastated us,'' said Daniel Sparringa, Yudhoyono's special adviser for political affairs. Sparringa added that if Australia does now take immediate action on the issue, ''it will continue to impede'' ties between Jakarta and Canberra.
Diplomatic relations between Indonesia and Australia are already fragile due to the problem of illegal migrants seeking to cross by boat to Australia from Indonesian shores. However, the Associated Press reported that Australian Prime Minister Tony Abbott (who was not in office during the period under question) declined to comment on these specific spying allegations. "All governments gather information, and all governments know that every other government gathers information" Abbott said in parliament. "The Australian government never comments on specific intelligence matters." But Abbott added: "I will never say or do anything that might damage the strong relationship and the close co-operation that we have with Indonesia, which is all in all, our most important relationship." Indeed, Australia and Indonesia have deep trade and defense relationships. Bloomberg noted that bilateral trade between the countries totaled $13.7 billion in 2012, while Australian Trade Minister Andrew Robb is seeking to complete a free-trade agreement with Indonesia.
But there are some troubles in the relationship -- Abbott has demanded more cooperation from Indonesia on stopping the flow of asylum seekers coming to Australia. Also, earlier this month, the Indonesian government demanded an explanation from the Australian ambassador in the wake of reports that the Australian Embassy in Jakarta served as a kind of "hub" for a U.S. electronic data collection program across East Asia and that the Americans reportedly shared any such intelligence with the U.K., Australia, Canada and New Zealand. Australia's Fairfax media reported that Australian embassies in other Asian locales, including Bangkok, Thailand; Hanoi, Vietnam; Beijing, China; Dili, East Timor; Kuala Lumpur, Malaysia; and Port Moresby, Papua New Guinea, were also involved in electronic surveillance.
"I think we must look forward to come to some arrangement which guarantees that intelligence information from each side is not used against the other," Boediono earlier said. However, it appears that some Indonesian officials are not too bothered by the revelations. Sofyan Djalil, the former minister for state-owned enterprises whose name appeared on the list of Australian intelligence targets, told Agence France Presse: "Diplomatic relations always have their ups and downs. This has caused anger in the short-term, but in the long-term we are still neighbors and I think we will overcome this."
Robert M. Hathaway, director of the Asia Program at the Woodrow Wilson International Center for Scholars Washington, D.C. told International Business Times that the report of spying, if true, simply underscores a fact of life in today's world: countries routinely spy on other countries. "The days when 'gentlemen don't spy on other gentlemen' (to quote a long-deceased US secretary of war) no longer exist -- if they ever did," he added.
Hathaway further said that he isn't at all surprised if Australia was listening in on the communications of senior Indonesian officials. "What would surprise me would be learning that the Indonesian government wasn't doing all it could to gather intelligence on the conversations and deliberations of Australian government officials," he said.
© Copyright IBTimes 2023. All rights reserved.
FOLLOW MORE IBT NEWS ON THE BELOW CHANNELS