'Pinkwashing' PR Campaign: LGBT Activist Slams Israel for Gay Propaganda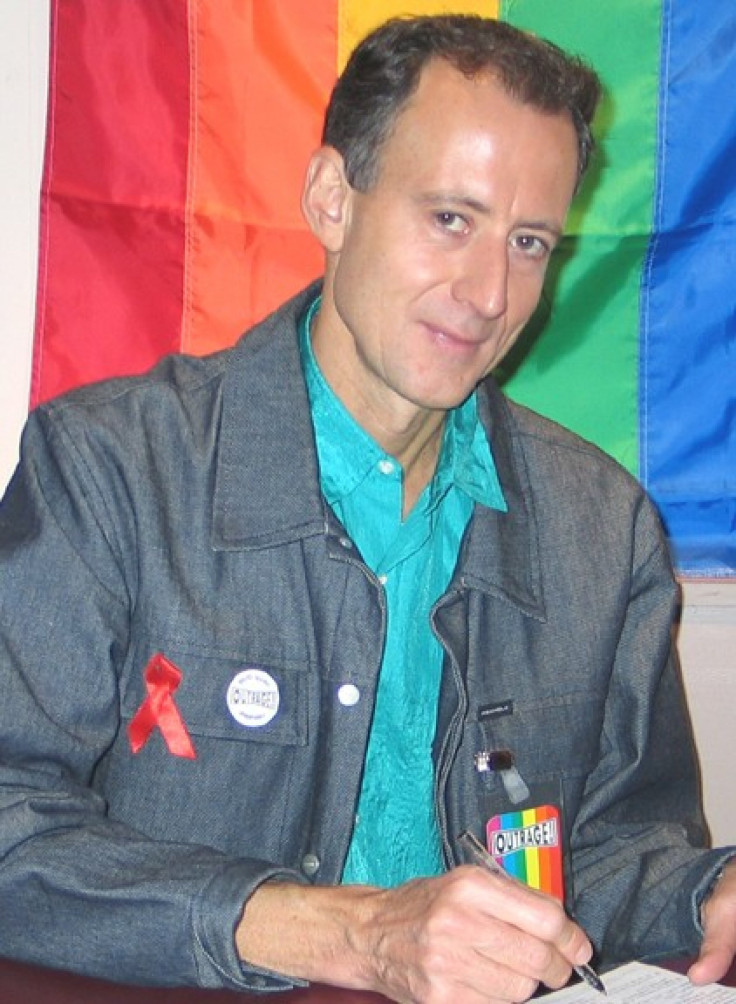 In an interesting development, prominent gay rights activist Peter Tatchell has signed a letter criticizing Israel -- celebrated for its gay-friendliness -- for 'Pinkwashing' or trying to project an image of a progressive state in its policies towards Lesbian, Gay, Bisexual and Transgender (LGBT) community.
In a letter to the press last week, activists from the Gay Liberation Front, Stop Clause 28, Outrage!, other campaigns expressed concern over Israel using LGBT acceptance as propaganda smokescreen to divert attention from its persecution of the Palestinians.
The letter, which publicly supports the Palestinian Boycott, Divestment and Sanctions campaign against Israel, said it is ironic that Israel, in an attempt to gain a veneer of respectability by promoting itself as a liberal, has grown tolerant towards gay people while the oppressive regime routinely violates human rights.
By signing a letter supporting a pro-Palestine movement, Tatchell has surprised his supporters in Israel since many Zionist journalists and campaigners have been hoping to draw Tatchell to their circle.
Read the letter to the press in full:
Dear Editor,
February brings events marking Lesbian, Gay, Bisexual and Transgender History Month, and London will host this summer's WorldPride Festival, four decades on from the Gay Liberation Front's first Gay Pride events. Simultaneous and overlapping with the civil rights, anti-apartheid and Women's Liberation movements, GLF also drew inspiration from the national liberation struggles of people freeing themselves from colonialism. The LGBT rights we now celebrate originate in the groundbreaking work of that era.
How ironic it would be if, in an attempt to gain a veneer of respectability by promoting itself as a liberal, tolerant haven for gay people and a prime gay holiday destination, an oppressive regime which routinely violates human rights, practises institutional racism and dispossesses an indigenous population tried to co-opt that progress.
As long-term advocates of LGBT and women's rights, some of whom created the first Gay Pride events, we wish to express our concern at the cynical hijacking of those rights by Israel's 'pinkwashing' PR campaign. The specious freedoms enjoyed by some Israeli gay people and visitors to Tel Aviv's nightclubs bear no more relation to real equality than did the privileges accorded white people during South African apartheid. Pinkwashing tries to divert attention from the untold suffering caused by Israel's subjection of the Palestinians to siege, bombardment, military occupation, ethnic cleansing, land theft, settler violence, killings (180 in 2011 alone), imprisonment, forced exile, the crushing of economic, educational and social infrastructure and denial of legitimate aspirations to self-determination.
We write in solidarity with Palestinian LGBT and civil society organisations who initiated the burgeoning global Boycott, Divestment and Sanctions movement to bring pressure to bear upon Israel until it complies with international law, and endorse their insistence on the universality of human rights. We invite all who share our abhorrence of Israel's persecution of the Palestinians to observe the boycott of Israeli tourism and goods, and hope that LGBT people encountering pinkwashing will take pride in remembering the roots of our campaigning history and support the Palestinian quest for justice.
Sincerely,
Frankie Green, Mary McIntosh, Peter Tatchell, Stuart Feather, Miriam Margolyes O.B.E., Pratibha Parmar, Linda Bellos O.B.E., Rumana Hashem, Jane Lane, Sarah Colborne, Director, Palestine Solidarity Campaign, Professor Oishik Sircar
© Copyright IBTimes 2022. All rights reserved.
FOLLOW MORE IBT NEWS ON THE BELOW CHANNELS