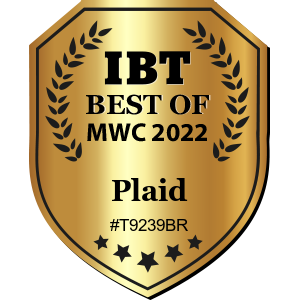 Financial services company Plaid will be at Mobile World Congress 2022 in Barcelona to discuss the global adjustment to digital finance, and how it will affect businesses in the industry.
Plaid partners with the biggest fintech companies, such as Square and Coinbase, to fuel the digital financial ecosystem. It facilitates communication between financial services applications, so consumers can connect and pay straight from their bank accounts. Throughout the course of a transaction, Plaid links with your bank and makes sure your login information remains private. It operates in the United States, France, Canada, Spain, Ireland, the Netherlands, and the United Kingdom.
As consumers around the globe begin to embrace the shift to digital finance, opportunities can present themselves for innovators in the industry and businesses around the world looking to make developments in financial services moving forward. The shift can completely revolutionize the field, especially regarding payments.
Plaid Head of International Keith Grose will speak at MWC 2022 on March 1st at the MWC Broadcast Stage, Hall 4 to cover how fintech companies can cooperate to emphasize the influence of digital payments.
© Copyright IBTimes 2022. All rights reserved.