Pokémon Company Executive Confirms Games Are Coming To The Nintendo NX Console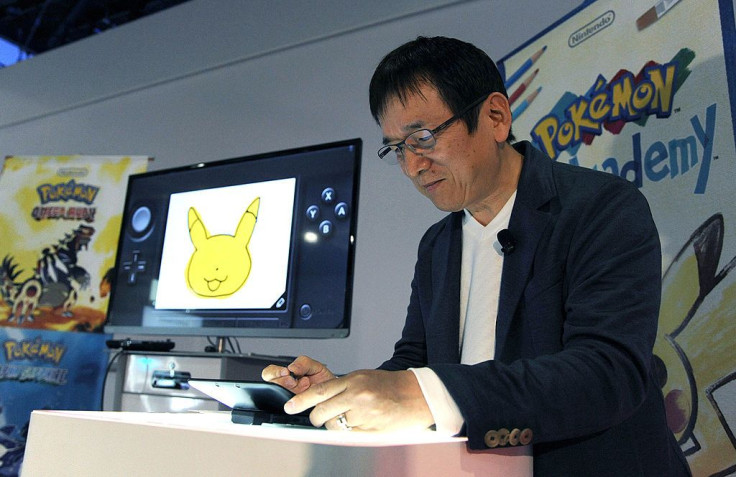 The Pokémon Company executive Tsunekazu Ishihara has confirmed that "Pokémon" games will be coming to the Nintendo NX console. The NX has been tightly kept under wraps and it seems like Ishihara also has hinted that the console will be hybrid.
"The NX is trying to change the concept of what it means to be a home console device or a hand-held device," Ishihara told the Wall Street Journal. "We will make games for the NX." Other than that, the executive decline to give out any additional information on the matter and didn't say whether the "games" he's referring to will be available during the NX's launch.
The new "Pokémon" NX games are expected to be under the developer Game Freak, according to MCV (via Polygon). Game Freak is the same game development studio behind the franchise's handheld games including the upcoming "Sun" and "Moon" installments that are expected to arrive on Nov. 18. If true, this will be the first time that one of Game Freak's titles will be playable on a home console.
Besides confirming that "Pokémon" games are indeed coming to the NX, Ishihara may have also inadvertently added fuel to the rumor that the upcoming Nintendo console would be a combination of a home console and handheld device. It's been rumored that the NX would enable users to switch between gaming in the living room, like a traditional home console, to gaming on the go through detachable controllers.
Combined with the report that Game Freak will be developing the new "Pokémon" game for the Nintendo NX, it does indeed look like the upcoming console will somehow combine home console gaming and handheld gaming. Nintendo did say that the console could replace the 3DS and the Wii U, according to BGR.
Other rumors have indicated that the upcoming console will forgo using disks and will instead go back to using cartridges for games. The Nintendo NX is slated to launch in March 2017.
© Copyright IBTimes 2023. All rights reserved.