'Pokémon Go' Solstice Event Today - Offers XP Bonuses, Fire & Ice Monster Boost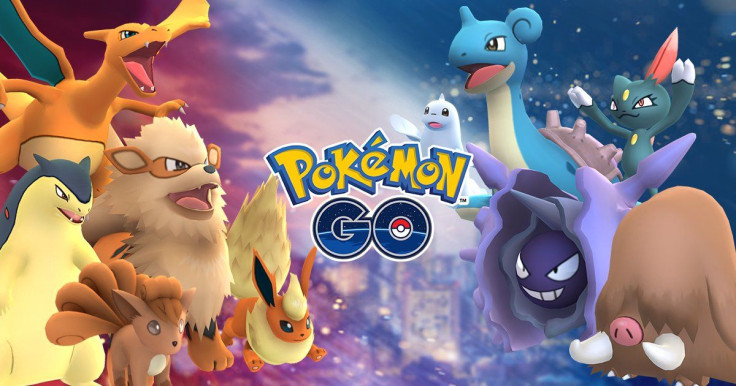 Pokémon Go begins its solstice event in a matter of hours, a recent blog post from Niantic Labs revealed. Are you missing that Charizard or Lapras? Now might be the time to find one while scoring some sweet XP bonuses.
As described in a previous article, the so-called Solstice Week Event takes place from June 13 – 20 with an emphasis on fire and ice-type Pokémon such as Charmander, Typhlosion, Houndour, Charizard, Sneasel and Lapras. All of these monsters and more will appear more frequently, but that's not all. There will also be XP bonuses too. This includes three times more XP for curveball throws and increased First Throw bonuses. If that's not enough to help you level up, you'll also get a 50 percent discount on Lucky Eggs.
Read: Pokémon Go Solstice Event Revealed – Here's What It Offers
While the blog post lacked specific times, we imagine the event might begin around 3 p.m. EDT as previous ones have.
This news arrives shortly after the reveal of Pokémon Go-themed events planned for the U.S., Japan and Europe. For our readers in the States, the big occasion to look forward to comes in the form of a Pokémon Go Fest in downtown Chicago July 22. It's described by the game's developers as a gathering "where trainers will have the chance to meet fellow players and engage in a variety of exciting activities." As for what that means specifically, we're not entirely sure. Will there be live entertainment and games? The details seemingly haven't been nailed down.
One popular fan theory, however, is that this Pokémon Go fest might somehow be involved with the teased arrival of legendary Pokémon expected to debut this summer. Getting all of the game's most dedicated players in central locations around the world would certainly be a cool way to unleash the rarest finds, but what about those who simply can't travel to Chicago? There may be other similar events in the future, but this one might well be the first.
Read: Pokémon Go Cheaters Getting Hit With Shadowbans Again
As for the Solstice Event, its reveal was none too surprising. Not only was it leaked internet sleuths days before its official announcement, but it also makes sense given the recent Pokémon Go events that have occurred over the past few months. In May, trainers participated in the grass-focused Global Bloom Event, and that was preceded by the Water Festival in March. Clearly fire and ice would be the next types on which to focus.
These festivities are just one of many ways Niantic plans to celebrate Pokémon Go's one-year anniversary on various mobile app stores. After millions of downloads and record-setting activity, Niantic is looking for special ways to thank the game's most loyal fans. Beyond this summer's legendary update, we've also heard murmurs of a gym rework with co-op incentives. Those features will likely be dispersed between two major updates due throughout the rest of 2017.
Pokémon Go is available now on iOS and Android devices.
What do you expect from this Solstice Week event? Will legendaries debut at Chicago's gathering? Tell us in the comments section!
© Copyright IBTimes 2023. All rights reserved.
FOLLOW MORE IBT NEWS ON THE BELOW CHANNELS