Police Focus On Seizing Guns To Combat Chicago Gang Murders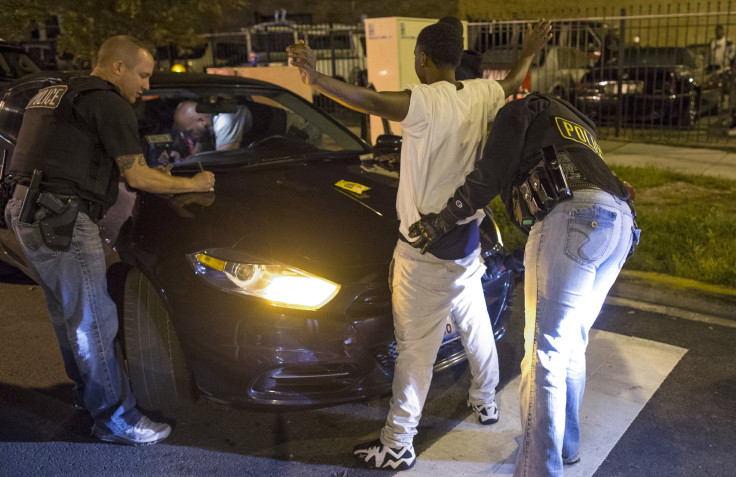 By Fiona Ortiz
CHICAGO (Reuters) -- Two Cook County, Illinois, sheriff's officers reached under trash bins in an alley just before midnight in Chicago's crime-heavy Austin neighborhood, looking for a hidden gun.
"I think I've got it. Yup. Loaded. Make sure to take the bullet out of the chamber," said Officer Steve Bialczak, as he unwrapped a black plastic bag containing a handgun that had been stashed between a stack of boxes and the garbage cans.
Moments earlier on Wednesday, the two officers had stopped a suspected drug dealer at a gas station about three blocks from the alley. In the man's car they found $1,500 cash, half a dozen cellphones and a small amount of marijuana. They confiscated the drugs and let him go after he told them where to find the gun.
The focus on rounding up illegal guns, rather than low-level drug offenders, is an increasing priority for law enforcement in Chicago as murders - almost all of them with firearms and mostly related to gangs - have risen to 304 so far this year, compared with 258 in the same period last year.
Of the 10 biggest U.S. cities, only Philadelphia's murder rate outstrips Chicago's. According to 2013 data, there were 15.2 murders per 100,000 people in Chicago, compared with an average of 7.5 per 100,000 people in all cities with populations higher than 1 million.
Police say fragmented drug-dealing gangs, a high bar for charging felons, and insufficiently tough sentences for illegal gun possession have made it difficult to combat homicides in Chicago. Year after year, more guns are seized in Chicago than in any other U.S. city. Police have collected more than 4,800 so far this year.
For the past year the Cook County Sheriff's office, which covers Chicago and surrounding areas, has been helping out the Chicago Police Department with occasional operations flooding the city's toughest neighborhoods with dozens of officers.
FLOODING THE NEIGHBORHOOD
More than 80 Cook County Sheriff's police patrolled the Austin neighborhood at the west edge of Chicago on Wednesday night. They set up a mobile command center on an empty lot, seizing eight guns, at least one of which was stolen, and making 38 arrests.
"When we come to these areas it's based on data. We come to the most violent areas in Chicago," said Cook County Deputy Chief Marlon Parks, commander of the operation.
Austin - a neighborhood with handsome homes and vibrant business corridors but also gangs and poverty - had 36 murders last year, or roughly 37 per 100,000 people. According to the Chicago Tribune, 31 people have been killed in the neighborhood so far this year, more than in any other neighborhood in the city.
Parks said drug-peddling gangs routinely hide weapons known as "block guns" in alleys to avoid being caught with weapons during police pat-downs.
During the Austin operation, the sheriff's officers stopped suspicious people on the street, then cajoled them to lead police to hidden weapons.
"I look at each one of these as a shooting or murder we're preventing," said one of the sheriff's police, who asked not to be named because he does undercover work.
(Editing by Ben Klayman and Matthew Lewis)
© Copyright Thomson Reuters 2023. All rights reserved.