Police Shooting Videos: 6 Times Unarmed Black Men Were Killed By White Officers And What It Means For Social Justice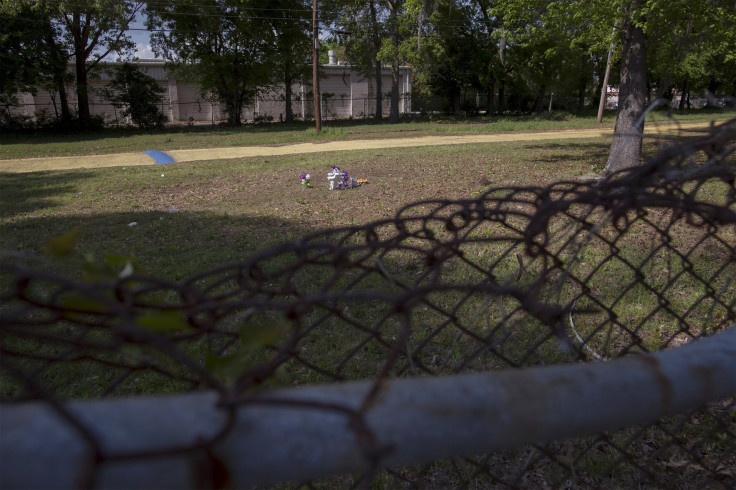 Amadou Diallo. Sean Bell. Those two names are connected by what is now all but a common occurrence: They were all unarmed black men who were shot and killed at the hands of white police officers before now-ubiquitous technology afforded the average bystander the opportunity to record those fatal encounters on video and release them for public consumption.
The harrowing act of law enforcement killing black males is something that dates back centuries in the U.S., but in the last year, and culminating with Saturday's shooting death of Walter Scott in South Carolina, it is being exposed more than ever thanks in large part to video capabilities of smartphones, which ordinary citizens seem more than eager to employ to record, in some cases, damning evidence against law enforcement.
Aside from Scott being shot in his back while fleeing a North Charleston police officer at what appeared to be a very slow pace, numerous egregious examples of apparent excessive force by law enforcement have been caught on film -- many in the past 12 months alone -- but none have resulted in any convictions. Even further, none of those instances caught on film seemed to be provoked by any behavior that would normally call for lethal force under standard police training guidelines.
Other recent instances of alleged police overreactions that have led to the deaths of unarmed black males include 12-year-old Tamir Rice, who was gunned down in Cleveland late last year after police mistook his toy gun for an real firearm. The entire episode was captured by a surveillance camera, showing an officer shoot Tamir to death less than two seconds after arriving on the scene. In response to a wrongful death lawsuit filed by the boy's family, the city of Cleveland said the death was the result of his own doing because he failed to "exercise due care."
Charlton McIlwain, associate professor of media, culture and communication and director of graduate studies at New York University, called the advent of ready access to video recording a double-edged sword. One the one hand, McIlwain said, technological advances like cell phones and dashboard cameras have increased the ability to capture evidence of police misconduct. But with the absence of convictions, there is still plenty of reason for skepticism.
"The long trajectory beginning from Rodney King all the way to the present, even with advent of new technology, is still not the kind of strong objective evidence that seems to work," McIlwain said.
In addition to the 1991 beating of King by Los Angeles police captured by video, McIlwain pointed to last summer's apparent choking death of Eric Garner, which was also recorded via cell phone and showed New York City police using an illegal chokehold that seemed to contribute to Garner's death. Police asserted that Garner's poor health and weight were primary factors in his death. Garner was apprehended over a suspicion that he was illegally selling loose cigarettes. Despite what appeared to be overwhelming evidence of police brutality, the only person indicted in that case was the one who filmed it.
In early March, after at least four Los Angeles police officers could not immediately resolve a situation with homeless man Charley Saturmin Robinet, one of them shot him to death in broad daylight. That episode was also recorded using a cell phone. In that instance, police justified their actions by claiming Robinet attempted to grab an officer's service weapon.
With the increasing number of such videos emerging, it would seem that the public could become numb to what has almost become a commonplace occurrence of police killing unarmed black men. McIlwain disagreed to a certain extent, saying, "It's not so much desensitization as it's the willingness of some members of the public willing to disregard what the implications of [the videos] are."
Video footage from a police cruiser's dashboard camera was released this week to show a Florida police officer threatening a man to "get on the f---ing ground or you're dead" moments before making good on his ultimatum. Lavall Hall, a 25-year-old unarmed black man who was experiencing an schizophrenic episode, died from the officers bullets. Hall's family maintains that police knew about his mental illness before firing the fatal bullets.
There was no video footage available in other high-profile cases of unarmed black men shot to death by white police officers, including the case of teenager Michael Brown in Ferguson, Missouri, last summer. In that case, the police officer was not indicted on any criminal charges.
McIlwain, however, remains optimistic that as video footage of similar police shootings becomes more prevalent, officers will begin to be held responsible at an higher rate. "As the sheer volume of that type of evidence mounts," McIlwain said, "public pressure will make it much more difficult to let law enforcement off the hook."
Often all that is available are brief snippets of video footage of episodes of apparent police brutality -- such as with Jerame Reid, who in late January was shot and killed by police in New Jersey during a traffic stop despite holding his hands up.
The Scott video, however, recorded a long enough period of time to observe police's behavior in the aftermath.
"When people are willing to look and consider that information and evidence, I think it's pretty difficult to turn away and dismiss what's happening," McIlwain said. With Scott's case, he said, "almost immediately people jumped to his defense," pointing to the extended amount of footage of the incident.
FOR FREE to continue reading
✔️ Unlock the full content of International Business Times UK for free
offer available for a limited time only
✔️ Easily manage your Newsletters subscriptions and save your favourite articles
✔️ No payment method required
Already have an account? Log in
© Copyright IBTimes 2023. All rights reserved.