Despite Lawsuits Over Drug Prices, Insurance Giant Touts Revenue Growth, Claims To Have Lowered Drug Costs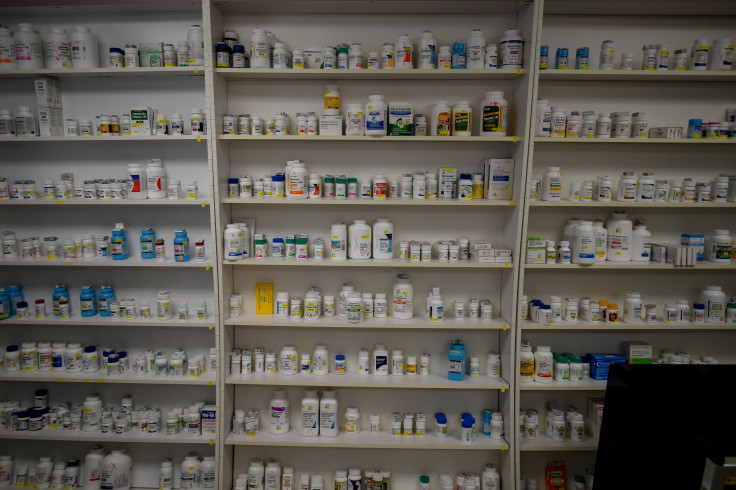 As congressional lawmakers feuded over the fate of the nation's health care system, insurance giant UnitedHealth Group reported stellar second-quarter earnings, which included more than $15.8 billion in revenue for a business segment at the roots of multiple class-action lawsuits against the company — and one that many blame for skyrocketing drug prices in the U.S.
The company faces three class-action lawsuits, one of which is a combination of two earlier class-actions, alleging that it violated the Employee Retirement Income Security Act, or ERISA, which mandates that the insurer and its pharmacy benefit managers act as fiduciaries — that is, act in the interests of their customers. The accusations outline a system of drug price-gouging, in which the pharmacy benefit manager — in UnitedHealth's cases, OptumRx — allegedly forced pharmacies to charge fraudulent premiums for prescription medications and pocketed the difference.
Read: Why Are Drug Prices Going Up? Democratic Power Players Help Pharmaceutical Industry In Connecticut Battle
The pharmacy benefit managers, or PBMs, have also been accused of imposing so-called "gag clauses" on pharmacies, keeping them from informing customers that they can actually save money by sidestepping their insurers and paying out of pocket. Legislators in Connecticut (ground zero of the U.S. insurance industry) sought to combat the practice with a new law reluctantly signed by the state's governor this month.
Two bills introduced in the House and Senate in March pushed for greater transparency in the pharmaceutical market and among PBMs. Express Scripts and CVS Caremark — which, together with OptumRx, control 70 percent of the market and generate hundreds of billions of dollars in revenues each year — have spent hundreds of thousands of dollars in 2017 on lobbying efforts related in part to those proposals and other legislation involving PBMs.
Read: How Many People Have Health Insurance In The US? New Poll Reveals Rise In Percentage
During UnitedHealth's earnings conference call Tuesday, Larry Renfro, the CEO of Optum, provided some detail on the UnitedHealth subsidiary's pharmacy benefit manager business, pointing specifically to OptumRx's 5-percent year-over-year revenue growth. The number of prescriptions filled by OptumRx, he added, had also grown 5 percent over the previous year, to 322 million in the second quarter. His remarks on OptumRx's lowering consumer prices based on greater efficiency contrasted sharply with the allegations of the three lawsuits.
"Revenue yield per script [prescription] was flat as we effectively passed supply chain improvements on to our customers. We continued to experience strong customer retention as large sophisticated buyers who value transparency are attracted to our data-driven clinically integrated approach," Renfro said. "In 2018 we again expect to grow our adjusted script volume above the industry growth rate."
Tim Wicks, Optum's chief financial officer, chimed in to tell analysts that Optum's revenues were "in line with our expectations on the quarter," and echoed Renfro's mention of improvements in the pharmaceutical supply chain that he said had pushed down what consumers paid for drugs.
"I would point also then to OptumRx and just want to clarify this work in the supply chain that we've been doing is translating into lower drug costs for consumers and customers and that really would translate then into lower external revenue for this quarter even though external scripts were up year-over-year," Wicks said. Despite those "lower drug costs," he added, external revenue was still "in line with our expectations."
John Prince, the CEO of OptumRx, next told analysts, "I would say, overall, we are very optimistic about OptumRx's compelling buyer proposition in the market. It is resonating well and we are seeing very good results."
UnitedHealth did not immediately respond to International Business Times requests for comment about the lawsuits and the earnings call.
© Copyright IBTimes 2023. All rights reserved.