Telecom Lobbyists Fund Lawmaker Who Sponsors Bill To Ban Municipal Broadband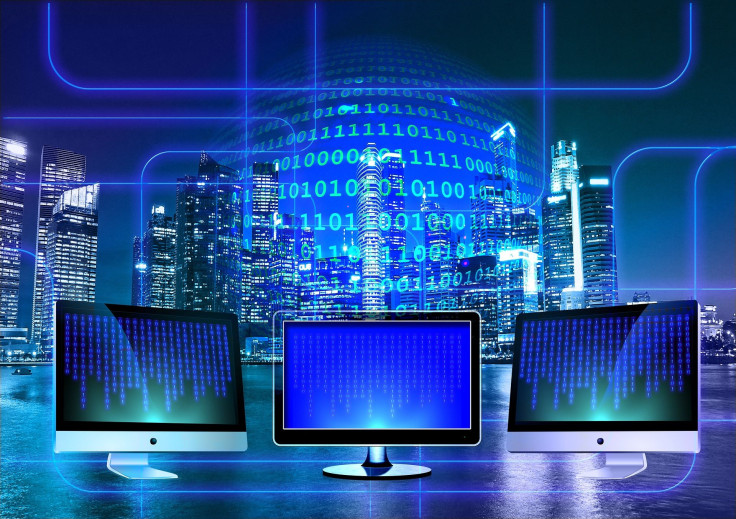 A freshman Michigan state representative introduced a sweeping bill last week that would ban any city and town in the state from using public funds to provide municipal broadband service — publicly owned internet infrastructure. An International Business Times review of state campaign finance and lobbying records found that the representative's campaign was heavily financed by telecommunications companies and trade associations. She also dined with trade association lobbyists in the months leading up to introducing the bill.
Rep. Michele Hoitenga, who is chair of the Michigan House's Communications and Technology Committee, introduced the bill, HB 5099, on October 12. The bill says that a city or town "shall not use any federal, state, or local funds or loans to pay for the cost of providing qualified internet service," effectively banning municipal broadband outright. However, it provides an exception for public-private partnerships.
Hoitenga did not respond to multiple requests for comment from IBT regarding the legislation she sponsored.
Telecommunications companies have made fighting municipal broadband a priority in recent years, as high profile networks such as one in Chattanooga, Tennessee, proved a viable alternative to internet infrastructure being dominated by a handful of companies in any given region. There are currently twenty states that have legislation outright blocking or obstructing the establishment of municipal broadband networks and lobbyists for telecommunications companies regularly descend upon state legislatures that attempt to create a foothold for municipal broadband, as they did in Alabama earlier this year.
Hoitenga, who was previously mayor of a small town in Michigan, largely self-financed her campaign for the state legislature with $25,000 of her own money. However, campaign finance records reviewed by IBT show that two of her largest campaign contributors are AT&T Michigan and the Telecommunications Association of Michigan (TAM): AT&T gave her campaign $1,500 while TAM provided her with $3,500 — large amounts for a first term state representative. The Michigan Cable Telecommunications Association — a separate entity from TAM — gave Hoitenga's campaign $1,000.
According to state lobbying records reviewed by IBT, Hoitenga met and dined with TAM lobbyists during the first half of the year. Michigan's lobbying disclosures are filed every six months, so it is currently unknown if TAM lobbyists have met with Hoitenga since June. The $142.82 spent to take Hoitenga out for a meal appears to be the only food and beverage expense TAM has disclosed in conjunction with its lobbying since 2001, as far back as online lobbying records go.
Several TAM lobbyists did not respond to requests for comment for this article.
"What we are seeing in Michigan is a continuation of bills trying to stop municipal broadband around the country," Christopher Mitchell, director of the Community Broadband Networks Initiative at the Institute for Local Self-Reliance, told IBT. "There are tremendous areas in Michigan that are not very well connected, areas that are just being left behind. Trying to stop municipal broadband is just crazy as a political priority."
Critics of the bill have been alarmed by an apparent lack of technical competency on the part of Hoitenga, especially given her role as chair of the technology committee. The draft of the bill she submitted defines "qualified internet service" as "10 Mbps upstream and 1 Mbps downstream" which is the inverse of the normal 10 Mbps down/1 Mbps up formulation, as downstream speeds tend to be faster than upstream speeds.
Last month, Hoitenga posted a message on Twitter thanking Jim Murray, the president of AT&T Michigan, for the company's charitable support of schoolchildren in her district. AT&T's sizable campaign contribution to Hoitenga and opposition to municipal broadband raises questions about how close Hoitenga is to a company courting her on specific policy positions. (AT&T is also pushing for HB 5098, also introduced by Hoitenga, which would reduce certain fees and regulations telecommunications companies face when relocating facilities.)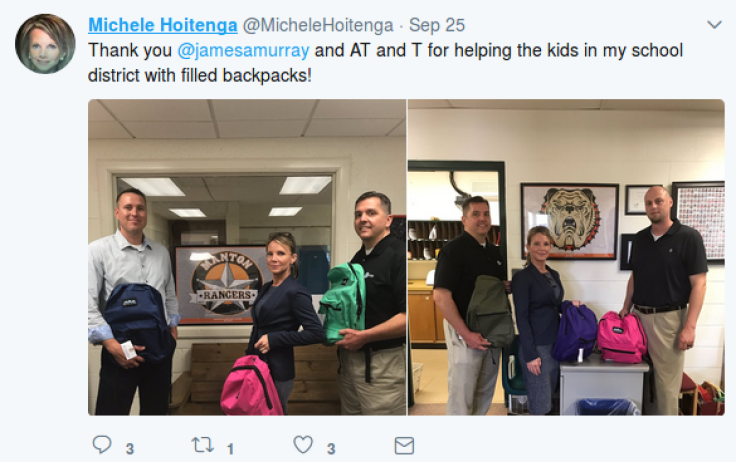 After IBT sent Hoitenga questions about that tweet, the representative made her Twitter account private and deleted the tweet thanking AT&T.
In August, residents of the town of Lyndon, Michigan voted overwhelmingly to build its own municipal fiber network, after failing to convince private ISPs to invest in the community of fewer than 3,000 residents. Hoitenga's bill would explicitly prevent networks such as Lyndon's from being built.
Michigan's House Communications and Technology committee is likely to hear the bill in the coming months.
© Copyright IBTimes 2023. All rights reserved.
FOLLOW MORE IBT NEWS ON THE BELOW CHANNELS