Pope Francis Says Humans Are Mostly To Blame For Climate Change During Asia Tour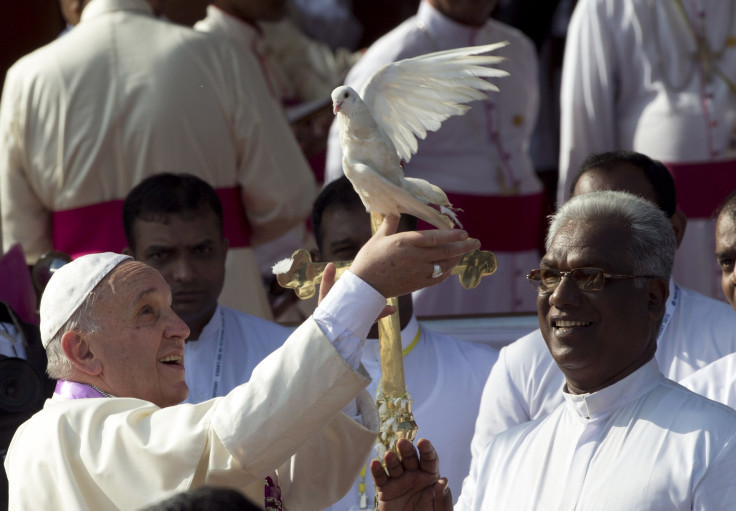 Pope Francis says he believes climate change is mostly the result of man-made activities, such as burning fossil fuels and razing forests. His comments Thursday come as conservative Catholics and Protestants worldwide continue to debate humans' role in raising the planet's temperatures.
"I don't know if it is all [man's fault], but the majority is. For the most part, it is man who continuously slaps down nature," Francis told reporters during his flight from Sri Lanka to Manila as part of his weeklong Asia tour, Reuters reported. "We have, in a sense, lorded it over nature, over Sister Earth, over Mother Earth."
The Catholic leader is spending the week visiting Asian countries to rally the faithful millions scattered across the region. His five-day visit in the Philippines, Asia's most-Catholic country, will include a mass in Tacloban, the province hit hardest by Super Typhoon Haiyan in 2013.
For many conservative Christians, the idea that man could manipulate God's creation is beyond their realm of belief. In the United States, about 49 percent of people were likely to peg recent natural disasters to a sign of biblical "end times" rather than to the effects of climate change, a November survey by the Public Religion Research Institute found. About four out of 10 Americans believe God would not allow humans to destroy the Earth.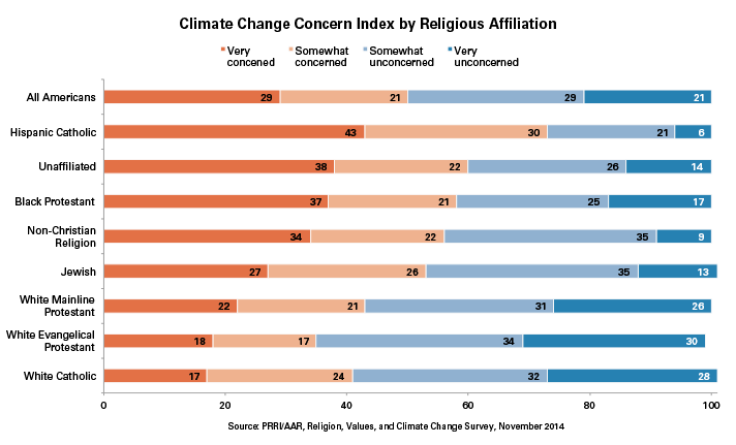 Francis's words are his clearest yet on climate change, Reuters noted. The pope also told reporters that he intends to publish a much-anticipated papal letter on climate change and human ecology by June. He said he hopes the encyclical will influence world leaders as they head into a critical United Nations climate change conference later this year. Last December, nearly 200 governments agreed to prepare a global agreement to reduce countries' greenhouse gas emissions. The deal is expected to be signed this December.
Francis expressed frustration with the outcome of last year's conference in Lima, Peru, insisting that leaders could have done more to confront climate change. "The Peru meeting was nothing much; it disappointed me. I think there was a lack of courage," he said during the flight. "They stopped at a certain point. Let's hope the delegates in Paris will be more courageous and move forward with this."
© Copyright IBTimes 2023. All rights reserved.