Pope Visit 2015: The Economic Impact Of A Papal Visit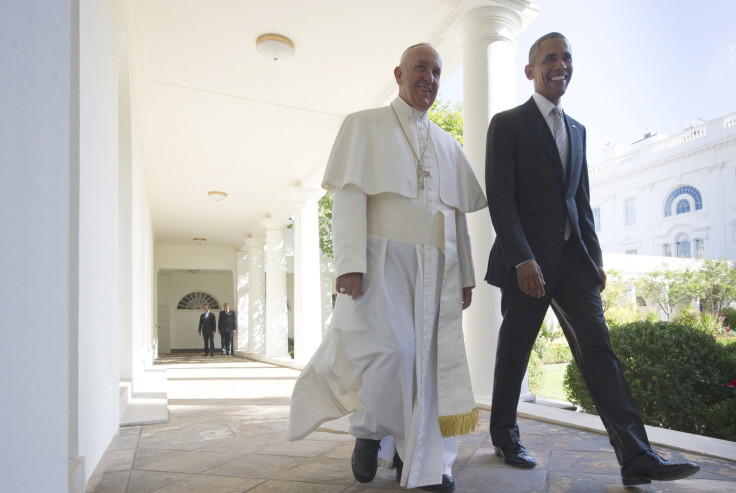 Pope Francis is championing a message of compassion for the poor, religious tolerance, immigration reform and environmental concern during his first trip to the United States this week, but businesses and governments in the host cities are associating his visit with something else entirely: dollar signs.
Thousands from all over the country are flocking to Washington, New York and Philadelphia to see the pope, and while local service industries can expect a boost in revenue from the papal visit, that tourism boom comes at a cost. Changes in transportation and sanitation schedules, increased security measures, traffic management and additional signage -- all of which costs money -- make it difficult to gauge the true cost of hosting a papal visit.
Logistical Hurdles
There is no denying the amount of work that goes into preparing for a papal visit. While city officials were vague about cost estimates, papal visits in the past have cost cities big dollars. In 2010, the pope visited Spain, which cost Spanish taxpayers more than 14.5 million euros ($16.5 million), Spanish media reported. Pope Francis' trip to the U.S. is likely to cost tens of millions.
In Philadelphia, the cost of city services such as trash removal during the pope's visit is being covered by the World Meeting of Families, the Catholic organization hosting the pope's visit. And since Francis' visit has been designated as a "national special security event" by the U.S. Department of Homeland Security, there will be multi-jurisdictional funding for security.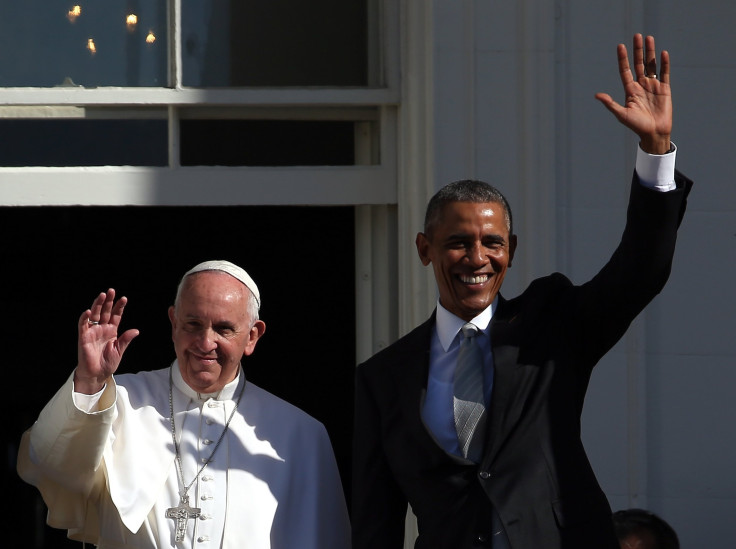 With Pope Francis' visit taking place in the heart of Philadelphia, coordinating a secure event is a massive logistical challenge. Security agencies involved in the event include city and Pennsylvania State Police, the Department of Homeland Security, the FBI, the CIA, the Secret Service, the Italian police and the Vatican's Swiss Guard. Coordinating the work of all those organizations can be a challenge, said Jack Ferguson, president of the Philadelphia Convention and Visitors Bureau.
Francis' visit to New York City is expected to be especially difficult as 90 percent of the world's leaders will also be in town for the United Nations' 70th General Assembly. Officials would not say how much the security measures -- which include thousands of federal, state and city law enforcement officers on the streets and on rooftops -- would cost, but said that no expense would be spared.
The other major hurdle facing the host cites involves transportation. Moving large numbers of people in an urban area smoothly from event to event is not an easy feat, and alternate routes will be needed for people trying to get around the congestion. Gridlock traffic conditions are predicted in all three cities.
"You have to shut down certain streets … and naturally you'll have spilloff; our streets are narrow," said Ferguson. "So how do you move people and protect the safety of all? Those are the complexities of it."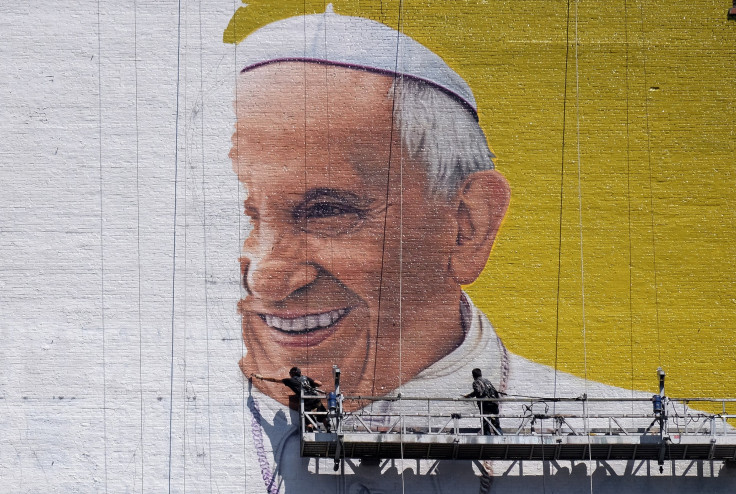 An Influx Of Tourists
Despite the burdens it will impose, the pope's trip has been eagerly anticipated because of the economic punch it is expected to pack. The visit was originally estimated to generate up to $418 million of economic impact for Philadelphia, according to the World Meeting of Families, but the organization is now predicting that the number could now surpass $500 million. Local businesses in the service industry, mainly hotels and restaurants, will benefit the most, said Matt Cabrey, spokesman for the Greater Philadelphia Chamber of Commerce.
"The papal visit will have a positive effect on local businesses, as these unique, global events that take place in the community often do," said Cabrey. "Most of the businesses in the service industry have made arrangements to have deliveries come in earlier or later than usual; they've stocked up on supplies and rented refrigerated trailers."
Wawa, a major convenience store chain in the Philadelphia region, has several locations in the heart of the papal events, so it should see a significant increase in business. Wawa has bumped up its staffing for Francis' visit, and is bringing in staff from stores outside the city to help with the increased demand, said public relations manager Lori Bruce. For the papal visit, Wawa has planned to have greeters who will assist tourists who might be unfamiliar with the store's layout. The convenience store chain has also donated roughly a million water bottles, and will be distributing the water at stations to help keep crowds hydrated.
"We feel it is our obligation to be open and to serve," said Bruce. "We want to make sure we have products and services people will need ... from quick food items to hydration."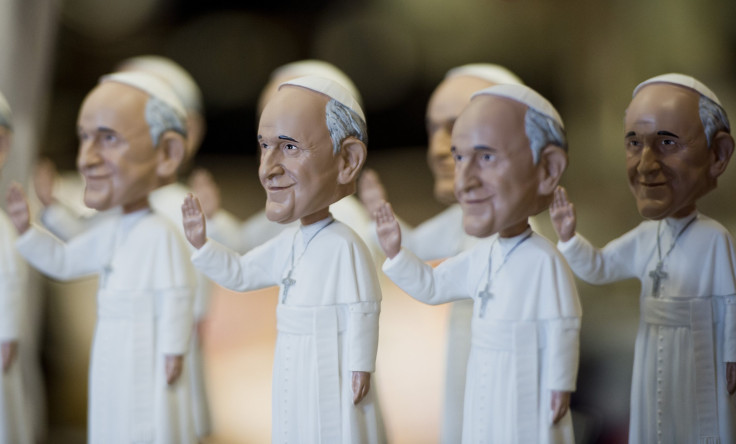 In Washington, Robin McClain, vice president of marketing and communications at Destination DC, a trade group of 850 businesses and organizations in the travel and tourism sector, views the papal visit as a gain in promoting the city to new visitors.
"I think it positively impacts the city with visitors who are coming in on the Metro midweek," said McClain. "So that's a positive in terms of more transportation dollars being spent. People also could be spending more money at hotels, and come into the city to just make a day of it. We see it as a net positive as promoting D.C. It's a moment in our culture, but with Pope Francis, it almost feels like a pop culture moment. He's brought a different flavor, and I think people are responding to that."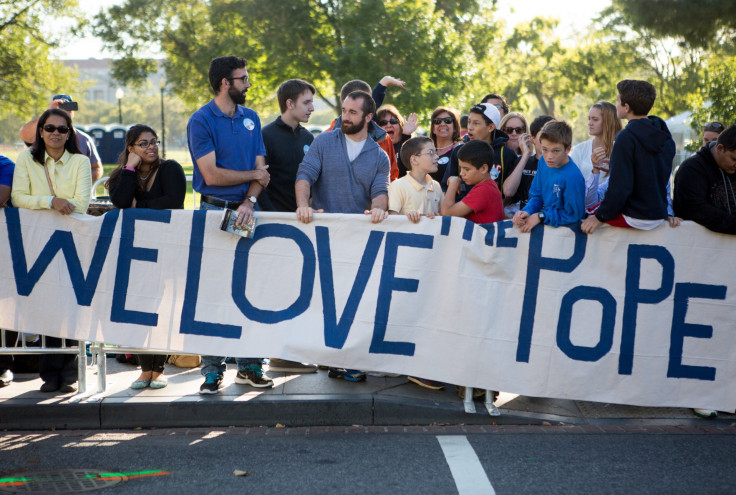 Although it can be difficult to pinpoint exactly how many tourists are expected to flock to the host cities for the pope's visit, clues can be found in such events in the past. Pope John Paul II's visit to Washington in 1979 drew roughly 175,000 people to the National Mall, and 200,000 people requested tickets to Pope Benedict XVI's Mass in D.C.'s Nationals Park, but only 46,000 showed up. The pope's main event in D.C. took place Wednesday at the Basilica of the National Shrine of the Immaculate Conception and was ticketed for 25,000 to attend, but McClain said many more people are expected to show up just to try and catch a glimpse of the pope. In Philadelphia, 10,000 free tickets for Francis' Mass were sold out in 30 seconds.
Ferguson, the president of the Philadelphia Convention and Visitors Bureau, recalled pulling off the highway in the middle of the night recently for a quick stop at a gas station. He saw a large photo of Pope Francis accompanied by information about his trips to Philadelphia, Washington and New York City, and was excited when he saw the number of people reading the poster and expressing an interest in the pope's visit.
"You can't buy this kind of exposure," said Ferguson.
Not What It Seems
Once the excitement is over, however, sometimes extravaganzas like papal visits or major sporting events turn out to have had less of an economic impact than predicted, economists said.
"It's a little more mixed bag then you would expect. Normally, you would think a huge amount of people descending on your city with wallets thick with spending money would be a good thing, but the vast majority of people attending pope-related events are going to be residents who will be going to the papal Mass, for example, and not the shopping mall, and that's not a gain," said Victor Matheson, an economics professor at the College of the Holy Cross in Massachusetts.
This type of displacement is called a substitution effect, which occurs when local events alter residents' spending habits. A so-called crowding-out effect is also likely to occur, according to Matheson, and happens when visitors attending a large event displace any other type of economic activity that could be occurring. This happened when Salt Lake City hosted the 2002 Winter Olympics. The event benefited hotels and restaurants, but was terrible for ski resorts since everyone in town was attending the Olympics and not skiing at the slopes.
Not all of the money being spent by tourists in the host cities during the papal visit will be stay in the local economy either. Hotels raise room rates due to increased demand, but the additional revenue is sent to corporate headquarters.
The papal tourist might also be vastly different from the average tourist looking to shop and be entertained, said Terry Rephann, a regional economist at the Weldon Cooper Center for Public Service in Virginia.
"This is a religious event, so my guess is they are very frugal travelers," said Rephann. "I would expect that they would probably be spending less than the average tourist. One more consideration would be that typically when you have festivals like this, you have non-local vendors that flood the economy. With all that said, the headline, economic impacts that you hear for these events tend to be much, much smaller than the actual economic impact."
Correction: A previous version of this article incorrectly stated the College of the Holy Cross is in Maryland. It is not in Maryland. It is located in Massachusetts. The article has since been updated to reflect this fact.
FOR FREE to continue reading
✔️ Unlock the full content of International Business Times UK for free
offer available for a limited time only
✔️ Easily manage your Newsletters subscriptions and save your favourite articles
✔️ No payment method required
Already have an account? Log in
© Copyright IBTimes 2023. All rights reserved.