Porn Meets Tech: Pornhub Videos Now Sync Up With Sex Toys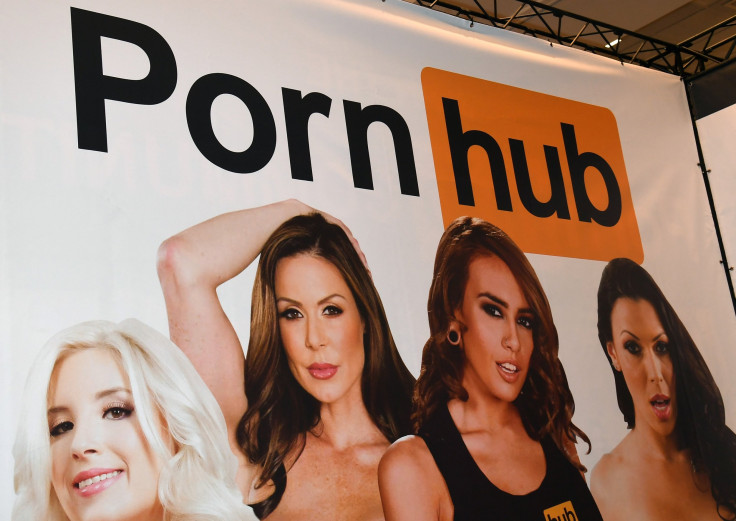 Emerging technologies are completely reshaping the adult entertainment industry, especially porn. Pornhub, one of the world's largest porn sites, recently launched a new video category for films that sync up with high-tech sex toys like the hands-free Fleshlight Launch, an artificial vagina that simulates intimate stroking for men. Users simply sync up their sex toys through PornHub's FeelConnect app and let it rip.
According to Mashable, there are already plans to expand Pornhub's interactive content to make it compatible with female-friendly devices by companies such as OhMiBod, We-Vibe, Kiiroo, and Lovense. In the near future, women will also be able to sync up porn clips with their remote control vibrators. The sex industry now has a lucrative category for internet-connected sex toys, used for both personal pleasure and long distance relationships: It's called teledildonics.
Read: Cryptocurrency Increasingly Popular, Safer Payment Option For Sex Workers
"Immersive technology is the next frontier in the adult entertainment industry," Pornhub vice president Corey Price reportedly said in a statement. These high-tech gadgets are often linked up with virtual reality headsets, for a full sensory experience. Pornhub launched its virtual reality section lsat year and has since reported its immersive videos garner 500,000 daily views a day. Even in light of this growing popularity for recordered clips, some of the most transformative uses of VR and teledildonics have been live performances.
Porn site comment sections and live chats are notorious for online harassment and verbal abuse. However, Ela Darling, cofounder of VRTube and VR content manager at Cam4VR, told International Business Times there is a vast psychological difference between old school content and interactive content, like VR with teledildonics. "When I did perform in VR, I feel like people are just generally kinder to you," Darling said. "It makes them more inclined to be respectful. It lends us a greater sense of personhood."
Internet-connected sex toys can fundamentally reshape a consumer's ability to interact with adult entertainment, increasing performers' opportunities to cast themselves as sexy people instead of sex objects. "My excitement level is more organic, they can see I'm having fun with them and it's a different experience altogether," VR performer Layla Savage told the Daily Beast about using teledildonics for her web shows. "They like to see my reaction to something they did personally. It's instantaneous."
A growing number of cam sites are also enabling bitcoin payments, which helps sex workers avoid discrimination from banks and pearl-clutching payment platforms. "I've been denied a bank account because they recognized me," Darling said. Now Chaturbate and Live Jasmin both accept bitcoin payments for webcam performances. Even traditional porn sites like Playboy Plus and Naughty America sites have bitcoin payment options.
Bitcoin payments aren't as widespread yet as VR and high-tech sex toys, but cryptocurrency adoption is growing. The first popular cam site fueled solely by bitcoin, XotikaTV, was nominated at the Adult Webcam Awards 2017 for both best emerging cam site and best innovative tech company of the year. "It was different because I started being paid instantly," XotikaTV performer Royal Tiffany told Cointelegraph. "As an independent model, it's very important for me to be paid as quickly as possible, but the main issue was chargebacks – with those gone, even when Bitcoin is still quite unknown, I feel a lot more relaxed."
Read: Pornhub Goes All-In On Encryption, Now Uses HTTPS By Default
Blockchain blog Coinivore wrote cryptocurrency can help also boost privacy options for viewers. XotikaTV users don't need to enter a billing address or a real name to pay performers. Bitcoin's blockchain network takes care of the verification process.
As the internet's plethora of free porn content makes the porn industry itself less profitable, it becomes even more important for consumers to pay performers directly. Less profits and professional choices are trickling down through mainstream production venues. Syncing up teledildonics to emphasize an exchange of pleasure feeds into that focus on performers as individuals.
"I would really like for our performers to use these [VR] cameras to make their own content. And become producers in their own right. I really want to disrupt the power dynamic we have in VR," Darling said. "It's [interactive performance] one of the most humanized pornographic experiences that I've ever had."
© Copyright IBTimes 2023. All rights reserved.