New 'Uber For Escorts' Rendevu App Helps Sex Workers Stay Safe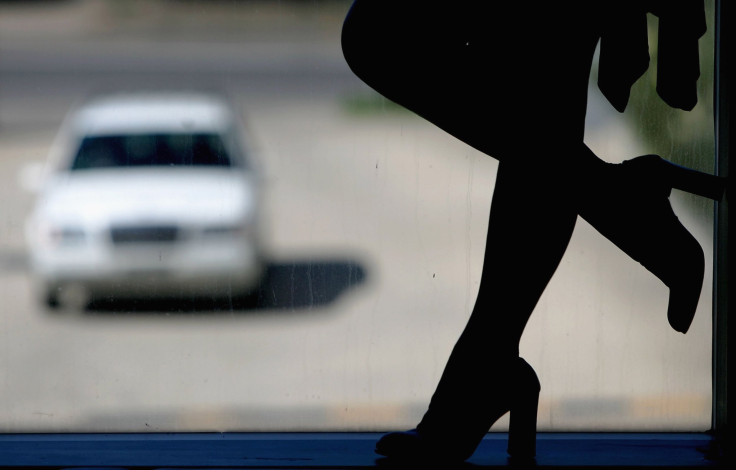 An app developed in Sydney called Rendevu is bringing Lyft-style booking services to sex workers in Australia and the United Kingdom. The LGBTQ blog Queerty described it as "Uber for escorts" because Rendevu has a similar model: Automating credit card payments, tracking locations and appointments, plus curating reputation-based profiles with bilateral reviews to improve safety. Could apps help keep sex workers safe?
The risk of assault is a huge issue in the sex industry. A report by the British House of Commons found 49 percent of surveyed sex workers said they worried about their safety. Rendevu CEO Reuben Coppa told International Business Times there are around 120 sex workers using the app, which facilitated a few hundred bookings since the startup's soft launch last summer.
Read: Cryptocurrency Increasingly Popular, Safer Payment Option For Sex Workers
The same report estimated around 11 percent of British men ages 16 to 74 have paid for sex at least once.
The app's partnerships with financial institutions also create a much-needed workaround for sex workers trying to move beyond cash only services. Banks and fintech companies like Paypal often discriminate against sex workers, including those trying to process payment for legally sanctioned work like adult films.
"Even in Australia where it is completely legal it's almost impossible for a sex worker to get a bank account," Coppa told IBT. "We have lots of inquiries from the U.S., from both escorts and clients. But we're not operating there because of the legal framework." Basically, the app only works where prostitution is decriminalized.
Although sex work is being systematically decriminalized in Australia and parts of the U.K., it still isn't regulated officially like the porn industry unless business is conducted inside a brothel. Sex workers often experience high levels of assault and violent exploitation around the world while a combination of stigmas and legal ambivalence makes it difficult for escorts to get their police reports taken seriously. What exactly did the sex workers consent to?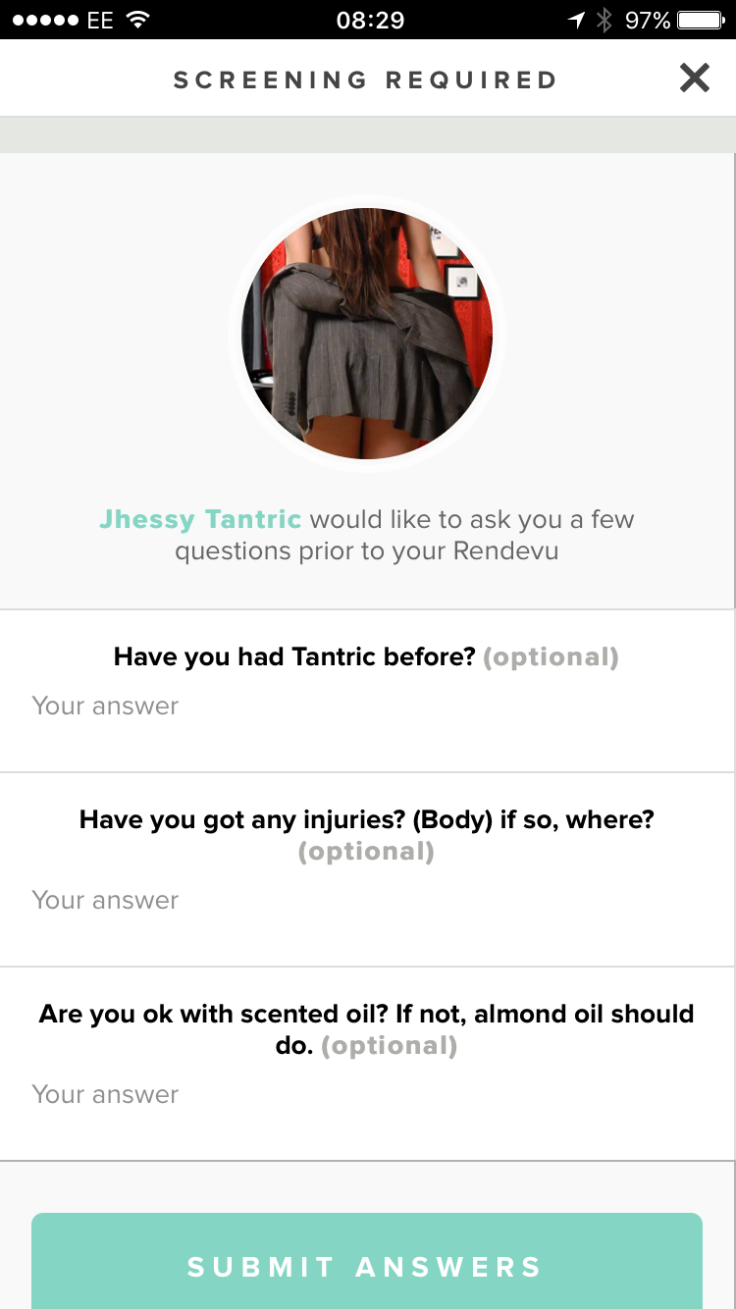 Now when sex workers use Rendevu, they can ask a prospective client questions and keep written guidelines as a clear record of consent. "The questions I can ask my potential client can tell me a great deal about them by the way they respond," Taylor Knight, 39, an Australian sex worker, told IBT via email. "It's always at my discretion if I accept a booking or if I don't accept it."
She said the app's screening process for clients also gives her peace of mind and empowers sex workers. Unlike Uber and Lyft, Rendevu only charges clients for using the app, never the escorts themselves.
Read: What Is FinDom? How Tech Is Shaping This Secretive Lifestyle
As the app grows, now attracting around 15,000 browsers per week, Coppa said, so do the diversity of options. "There are women that have booked male escorts on the system," Coppa said. "We've had a big surge in male escorts [both queer and straight] over the past few weeks."
Overall, keeping digital records can help deter clients with bad intentions and help sex workers report crimes or alert each other to clients with bad behavior, like showing up drunk or pushing boundaries. But since the app only works in areas where sex work already is decriminalized, some of the most vulnerable communities are still excluded from these benefits.
Lulu Valentine, 26, another Australian sex worker, told IBT Rendevu isn't user-friendly for escorts because the startup itself keeps client information and doesn't share all of it with escorts. Since she used the service in 2016, the company has made an effort to increase direct communication between sex workers and clients before booking.
"I'm not sure if this could be executed perfectly, ever, by anyone, as safety, consent, or financial independence for workers is not one size fits all," Valentine told IBT. "I believe that the app is a step forward in a positive direction, however, as with all things to do with safety and technology, there is a long way to go."
© Copyright IBTimes 2023. All rights reserved.