Porsche 911 50th Anniversary Edition Celebrates Tradition And Class [PHOTOS]
The Porsche 911 is turning 50, and, to celebrate, the company is releasing a limited edition of the iconic car. The Porsche 911 50th Anniversary Edition will have a limited run of 1,963 cars produced and will be available beginning in the fall at Porsche dealerships.
In a nod to its heritage, the Porsche 911 50th Anniversary Edition will be a sports coupe with a flat-six rear engine and rear-wheel drive. The special-edition Porsche is modeled on the current Carrera S line of 911's with a wider body traditionally seen on the Carrera 4, the all-wheel drive alternative to the Carrera S.
In addition to its classic looks, Porsche promises plenty of power that's befitting of the 911 legacy. The flat-six engine produces 430 horsepower and can go 0 to 60 miles per hour in 4.2 seconds, topping out at 186 mph. Porsche is designing the 911 50th Anniversary Edition to combine newer features with odes to the vehicle's legacy. The Porsche Active Suspension Management will provide for better handling, while the sport exhaust system provides the deep, satisfying rumble of classic sports cars.
As Porsche notes, the 20-inch wheels are a tribute to the "Fuchs" wheels of past Porsche 911's. The five-spoke wheels are matte black with machine-polished centers, and the classic touches continue inside the car. The center of the leather seats are fitted with fabric "reminiscent of the Pepita tartan design from the 1960s." Green and white accents to the gauges also pay homage to the 911's legacy.
The anniversary edition can be upgraded to include the PDK dual-clutch gearbox, enhancing the car's performance. With the PDK option, the special edition 911 can go 0 to 60 mph in 3.8 seconds. Special badges commemorating the anniversary will round out the package.
Porsche will unveil the edition at the IAA motor show in Frankfurt, Germany. The company notes it premiered the first 911 at the same auto show in 1963.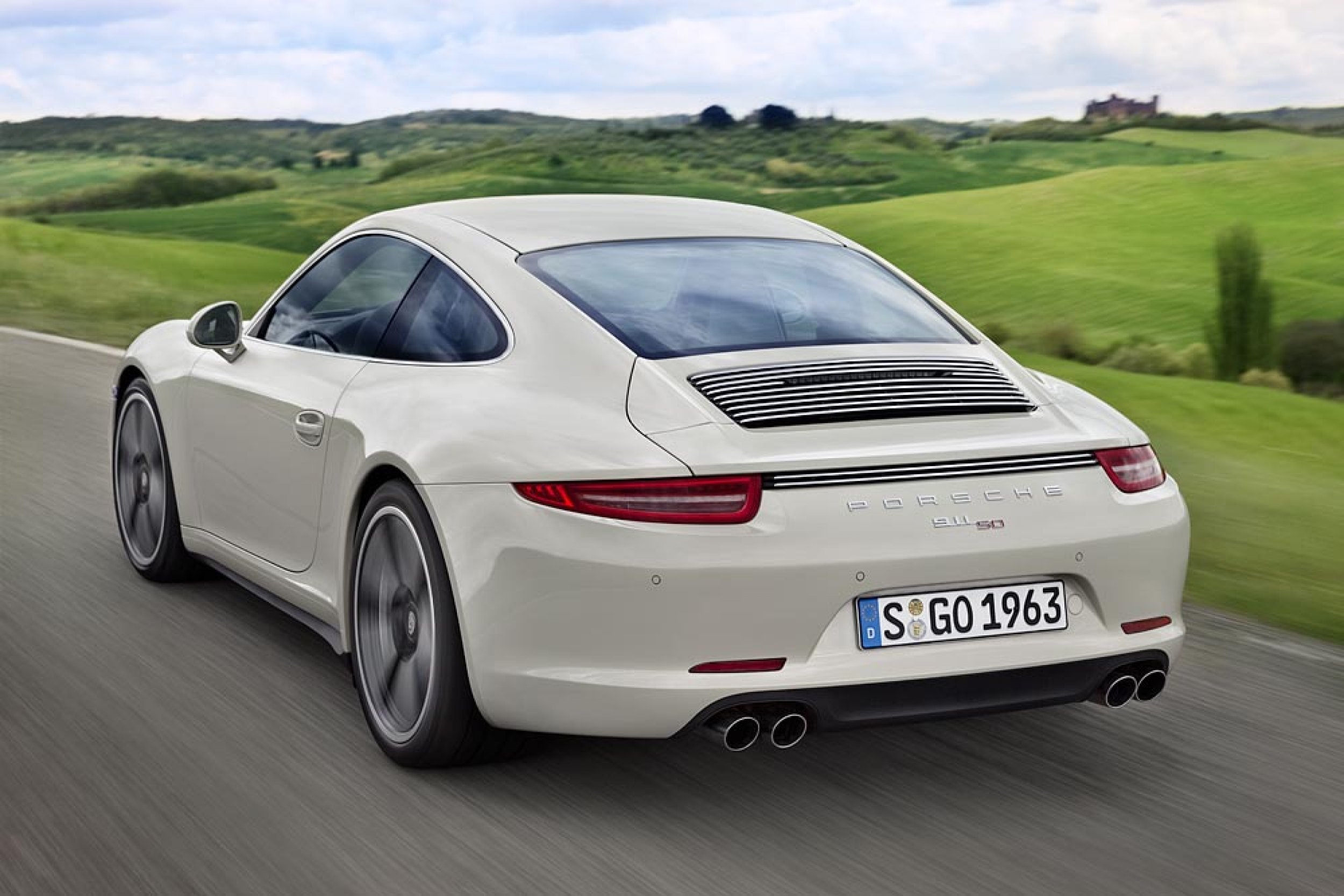 © Copyright IBTimes 2023. All rights reserved.