Portugal Names New Finance Minister As Country Struggles To Escape Recession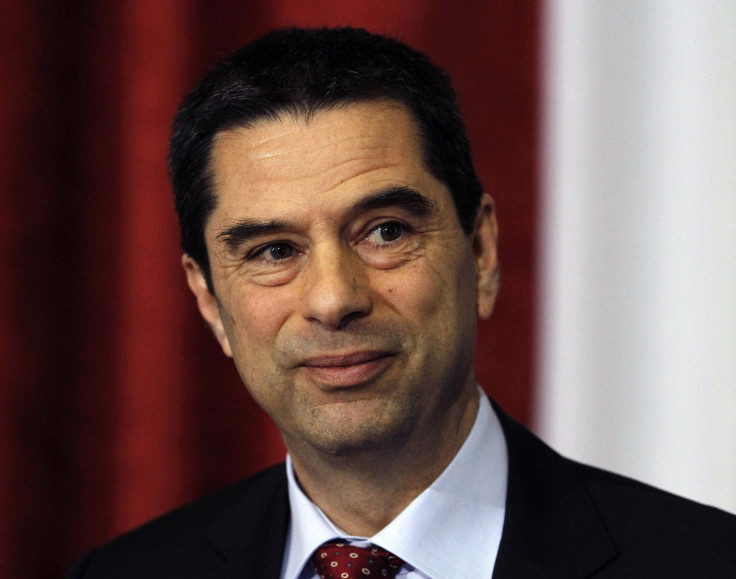 Maria Luis de Albuquerque, the former treasury secretary, has been named Portugal's new finance minister, succeeding Vitor Gaspar, who resigned on Monday after two years in government -- a period that included his supervision of a massive 78 billion-euro ($102 billion) bailout plan.
Gaspar's resignation came as the country is still struggling to escape a recession and deals with a high unemployment rate and widening budget deficit. "It's my firm conviction that my departure will contribute to reinforce the leadership and cohesion of the government team," Gaspar wrote in his resignation letter addressed to Prime Minister Pedro Passos Coelho.
Although the resignation came as something of a surprise, Gaspar said that he wanted to quit as early as last October, but was dissuaded by his peers. Among other things, he was discouraged by the government's failure to achieve public deficit and debt targets as envisioned by the austerity program. Moreover, Portugal's Constitutional Court threw out some elements of the austerity program. In addition, the public's tremendous antipathy toward austerity (as exemplified by massive protest marches in March of this year) further exasperated Gaspar.
Under that austerity, as demanded by the troika of the European Commission, the International Monetary Fund and the European Central Bank, Coelho and Gaspar raised taxes and cut spending, which meant job cuts. In early May, the Lisbon government unveiled a new plan to generate savings of up to 4.8 billion euros by the year 2015 through the layoff of more state workers. Despite all these measures, Portugal is expected to endure a recession for a third consecutive year in 2013 (GDP is expected to decline by 2.3 percent this year), while the unemployment rate could reach 18.2 percent.
Meanwhile, as Albuquerque takes over, the pressure remains on the government as business leaders, unions and opposition parties want to soften the austerity plan. Also, Gaspar's departure could spell trouble for Prime Minister Coelho, who is trying to build confidence among international investors as the bailout program will be coming to an end in June 2014.
Albuquerque, 46, has some credibility as she helped Portugal re-enter the bond markets earlier this year. Filipe Garcia, head of consultancy firm Informacao de Mercados Financeiros, told Reuters that Albuquerque represents a sense of continuity. "In terms of external projection this is a bet on continuity, a way of minimizing the damage done by the departure of a minister who pleased international partners," he said.
© Copyright IBTimes 2023. All rights reserved.
FOLLOW MORE IBT NEWS ON THE BELOW CHANNELS