Portugal's President Wants The IMF's Role In Troika Reconsidered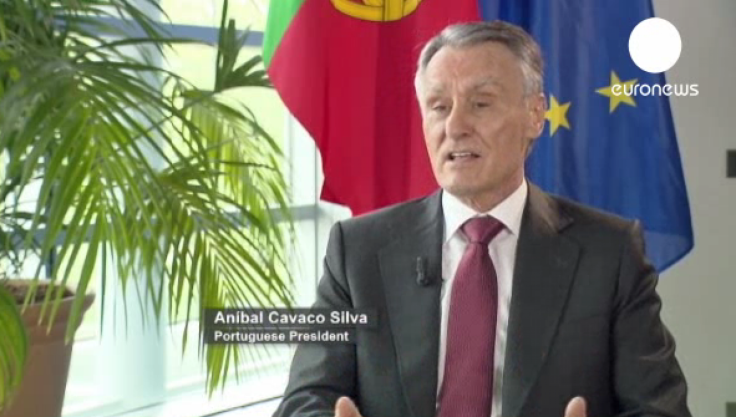 Portugal's President Aníbal Cavaco Silva wants to reduce the role of International Monetary Fund in remedying European Union members' sovereign debt crises, he said in a Euronews interview slated for broadcast Friday night.
The troika -- a tripartite committee of the European Commission, the European Central Bank and the Washington, D.C.-based IMF -- has loaned money to Portugal, along with Greece, Ireland and Cyprus, to stave off default as the debt-choked countries gasped for breath.
Now, Silva says the IMF has a separate agenda from the EU, of which the Commission and Central Bank are a part, and its role should be reconsidered.
"I believe the time has arrived for us to think about the composition of the troika and to consider its role in the face of the reform programs within the financial crisis," he said in a sit-down interview with the pan-European broadcaster. "Maybe it would be better -- and this is just an opinion that the full responsibility in the design, in the watching over the reform programs, should remain in the hands of the European Union. I say that because the objectives of the EU are totally different to those of the IMF."
In a video teasing the interview, which will be broadcast Friday night as a special, Euronews said the president also talked about Portugal's nearly 17 percent unemployment rate, which he called "our biggest worry."
© Copyright IBTimes 2023. All rights reserved.