Possible Second US Ebola Patient Being Monitored In Dallas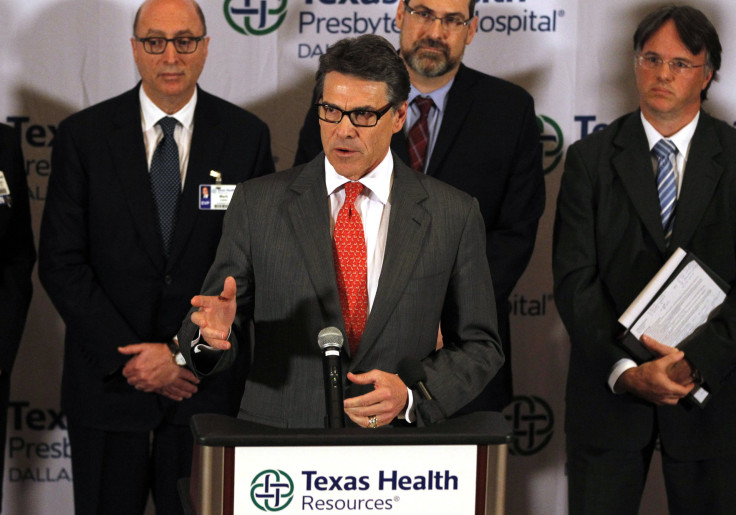 Health officials in Dallas are monitoring a possible second Ebola patient who had close contact with the first person in the U.S. diagnosed with the deadly virus, the director of Dallas County's health department said Wednesday. Everyone who had close contact with the man officially diagnosed is being monitored as a precaution, Zachary Thompson told WFAA-TV Dallas-Fort Worth.
"Let me be real frank to the Dallas County residents: The fact that we have one confirmed case, there may be another case that is a close associate with this particular patient," he said. "So this is real. There should be a concern, but it's contained to the specific family members and close friends at this moment."
The Centers for Disease Control and Prevention in Atlanta confirmed Tuesday that a patient at a Dallas hospital had the Ebola virus. Thomas Eric Duncan left Liberia on Sept. 19, landed in Dallas the next day and sought treatment at the hospital Sept. 26 after falling ill, but health workers sent him home with a prescription for antibiotics. Two days later, his condition worsened and he took an ambulance to the hospital. His condition has since improved from critical to serious.
Five children from four different schools who came into contact with Duncan before he was hospitalized are being monitored and kept home from school. The three paramedics who transported Duncan to the hospital are also being monitored and are temporarily off duty.
Anyone who had contact with Duncan will be monitored for 21 days and if any show symptoms of Ebola, they will be placed in isolation.
The disease is spread by contact with infected blood or other bodily fluids, not through the air.
© Copyright IBTimes 2022. All rights reserved.
FOLLOW MORE IBT NEWS ON THE BELOW CHANNELS