Ebola And Biotech Stocks: Tekmira, Biocryst, Sarepta, NewLink, Inovio, NanoViricides Up In Premarket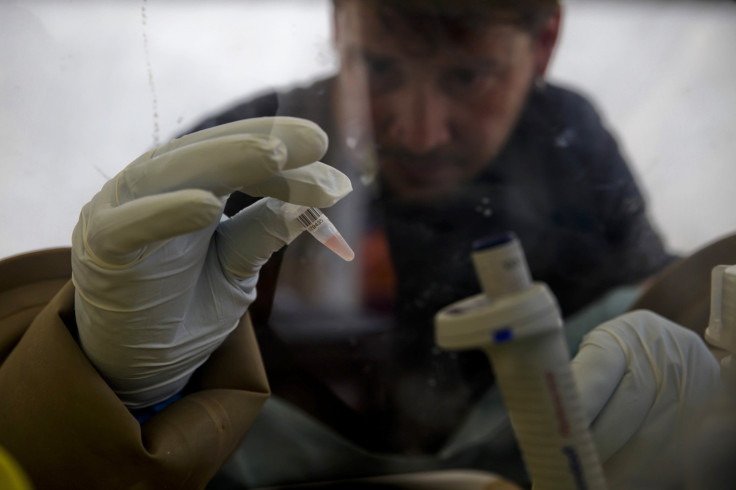 Biotech stocks rose Wednesday morning on news of the first reported case of Ebola in the U.S. The country's Centers for Disease Control and Prevention announced Tuesday that a patient was being treated at the Texas Health Presbyterian Hospital in Dallas. The adult patient had traveled to West Africa, and developed symptoms after returning to the U.S., which means health workers are currently tracking down every person the patient had contact with.
Tekmira Pharmaceuticals Corp. shares were up 26.54 percent in premarket trading Wednesday. The Canadian company has been working with the U.S. Defense Department to develop its treatment, TKM-Ebola, which was approved for use during the current outbreak.
Meanwhile, BioCryst Pharmaceuticals Inc. saw its stock jump 5.32 percent. Based in Research Triangle Park, N.C., the firm announced in August that its drug, BCX4430, would soon be studied in nonhuman primates.
But they're not the only biotech outfits doing well in the early going. A handful of other companies are also researching Ebola treatments and vaccines. Although many have yet to reach human trials, their share prices all received major boosts after the CDC news Tuesday.
NanoViricides Inc. was up 15 percent, Sarepta Therapeutics Inc. was up 4.98 percent, Inovio Pharmaceuticals Inc. was up 4.37 percent. At the same time, the stock of the NewLink Genetics Corp., which is currently developing an Ebola vaccine, jumped 2.08 percent.
© Copyright IBTimes 2023. All rights reserved.
FOLLOW MORE IBT NEWS ON THE BELOW CHANNELS