Is 'Power' On Tonight? 'Survivor's Remorse' Marathon Delays Season 5, Episode 8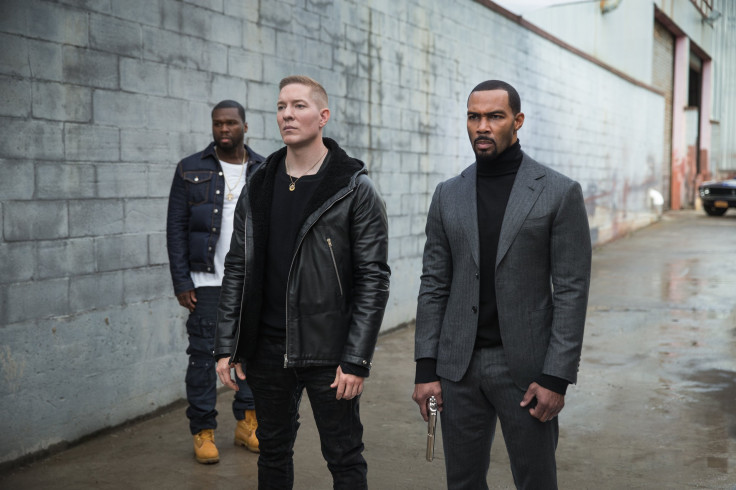 With only two episodes left until the "Power" Season 5 finale airs, viewers will be forced to wait an additional week to find out if Ghost will finally kill Dre. The Starz drama will not be coming on tonight.
Instead of releasing "Power" Season 5, episode 8, the network is scheduled to air back-to-back episodes of "Survivor's Remorse," Seasons 1 and 2.
The series, which was executive produced by LeBron James, followed the life of newly signed basketball player Cam Calloway (Jesse T. Usher) as he and his family adapted to their new life of luxury thanks to his pro athlete salary.
"Survivor's Remorse" was canceled in October ahead of its Season 4 finale due to poor ratings, according to TV Line.
"While this may be the end of the Calloways' story, we do believe that the themes Survivor's Remorse confronted over the seasons, through a unique mix of humor and sober observation, will be appreciated for the insightful, heartfelt way they were addressed. We are proud of the show," Starz president and CEO Chris Albrecht said in a statement at the time.
While supporters of "Survivor's Remorse" will have a chance to relive a portion of the series, "Power" fans will have to find something else to do during the show's Sunday night time slot.
When Starz finally airs Season 5, episode 8, viewers will see Angela (Lela Loren) work to save her career. Angela's office is close to bringing her down, but after receiving a warning from Donovan (Ty Jones), she may be able to cover her tracks and avoid prosecution for the crimes she committed.
Meanwhile, Ghost (Omari Hardwick) and Tommy (Joseph Sikora)will come together in another attempt to kill Dre (Rotimi). As Ghost focuses on taking out one enemy, Kanan (Curtis "50 Cent" Jackson) will be hard at work convincing Tariq (Michael Rainey Jr.) to turn to a life of crime.
"Power" Season 5, episode 8 is expected to air on Sunday, Aug. 26 at 8 p.m. EDT on Starz.
© Copyright IBTimes 2023. All rights reserved.