President Obama OKs Iran Sanctions: Foreign Banks Targeted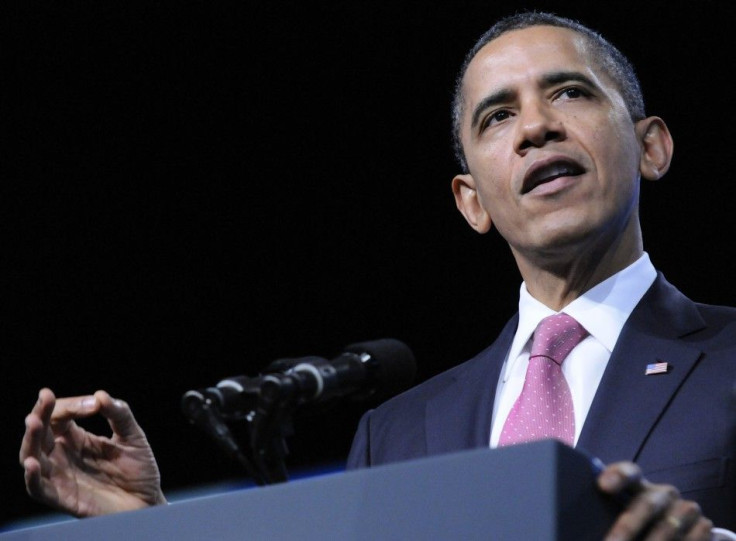 U.S. President Barack Obama is moving ahead with sanctions against Iran's oil industry, in the hope that increased economic pressure will push Tehran into abandoning its nascent nuclear program.
The White House determined the world's oil supply is healthy enough that the sanctions, which will take effect in June, won't significantly impact world markets or American consumers.
"There is a sufficient supply of petroleum and petroleum products from countries other than Iran to permit a significant reduction in the volume of petroleum and petroleum products purchased from Iran by or through foreign financial institutions, Obama said in a memorandum on Friday.
I will closely monitor this situation to assure that the market can continue to accommodate a reduction in purchases of petroleum and petroleum products from Iran.
Obama obtained the authority to impose sanctions through the National Defense Authorization Act, Fox News reported.
The sanctions are designed to deepen the isolation of Iran's central bank, which processes virtually all of Tehran's oil purchases from foreign buyers.
There currently appears to be sufficient supply of non-Iranian oil to permit foreign countries to significantly reduce their import of Iranian oil, the White House said. In fact, many purchasers of Iranian crude oil have already reduced their purchases or announced they are in productive discussions with alternative suppliers.
The enabling NDAA, signed by Obama on Dec. 31, take aim at any foreign banks and companies doing business with Iran's central bank, forcing them to choose between doing business with either the United States or Iran -- but not both. The measures have already proved to be controversial for a number of countries dependent on Iranian oil for their energy supply, while Japan and 10 European Union nations have won exemptions.
Today, we put on notice all nations that continue to import petroleum or petroleum products from Iran that they have three months to significantly reduce those purchases or risk the imposition of severe sanctions on their financial institutions, U.S. Sen. Robert Menendez, D-N.J., co-author of the sanctions law, told Reuters.
Iran currently produces 5 percent of the world's oil, and its top buyers are China, the EU, India, Japan, and South Korea, respectively.
The Islamic Republic extracts about 3.5 million barrels a day. However, the EU, which purchases more than 15 percent of that amount, will stop importing Iranian oil around the same time the U.S. sanctions begin.
Despite their countries' exemptions, foreign ministers from Japan and some other countries began meeting with Saudi Arabia and the United Arab Emirates in January to begin weaning themselves off of Iranian oil.
Turkey, which is not now exempt from the sanctions, said on Friday that it will cut its Iranian oil imports by 20 percent. Energy and Natural Resources Minister Taner Yildiz said the country would make up the 200,000-barrel-a-day difference through a new deal with Libya and by increasing the number of countries we buy oil from and the routes we use," according to Today's Zaman.
Turkey is also in talks with Saudi Arabia. However, there is no word on whether Turkey will change the terms of its natural-gas deal with Iran.
Saudi Arabia, which already increased its daily output to 10 million from 8 million barrels in November, may increase crude production by an additional 25 percent, the country's oil minister, Ali al-Naimi, said this month. This amount would be enough to compensate for the volume lost once the embargoes set in, according to Bloomberg.
That's a problem for Iran, because the world supply would remain stable, said Seth Cropsey, a senior fellow at the Hudson Institute research organization.
Cropsey noted that if Iran's buyers leave, the Islamic Republic will be forced to sell oil at a reduced price, which will bring the type of economic strain that Obama is looking for while also aiding China, a country that will likely increase the amount of crude it purchases from Iran.
Imposing the new sanctions should also buy Washington some much-needed time as Israel continues to mull the idea of a strike against Iran's nuclear facilities. Israeli government officials may be split on the issue of a pre-emptive strike, but Prime Minister Benjamin Netanyahu has made it clear that a military option is not off the table.
© Copyright IBTimes 2023. All rights reserved.