Price Check? Inflation Hits Walmart With Wild Price Increase On This Everyday Product [VIDEO]
Inflation is hitting virtually everywhere consumers look, but some products are seeing bigger price increases than others if a viral TikTok video that has now garnered over 3.4 million views is to be believed.
The NSFW video captured a Walmart (WMT) employee changing out the prices of an everyday bottle of salad dressing in the store from the affordable price of $2.24 to a staggering $7.88 a bottle.
The more than 350% increase caused quite a stir on TikTok as viewers of the video couldn't believe the markup on the salad dressing, despite the price of many products increasing in recent months.
One TikTok user said, "No way I'm paying $7 for salad dressing," while another user said, "that's not inflation, that's theft."
Others on the social media platform said, "everyone is taking advantage of us," and still another said, "I'm never eating salad again."
Some thought the price increase was due to the Russia-Ukraine conflict, with one TikTok fan saying, "It must be the Russian dressing."
But others had reasonable explanations for the major price increase, saying, "It has to be a misprint," and "It was a glitch."
It was unclear from the video exactly what was driving the price change at Walmart, but inflation in the U.S. has spiked 7.9% in the last year, according to the latest Consumer Price Index reported by the Bureau of Labor Statistics on Thursday.
Other products seeing price increases include toilet paper, which not only costs more but is shrinking in overall size with fewer sheets offered in a package, according to the website ConsumerWorld.org.
Procter & Gamble, the maker of brands such as Gillette, Charmin, Bounty, Pampers and Crest, said in January that it was raising prices on some products an average of 8%.
As of Friday premarket hours, shares of Walmart were trading at $143, up 37 cents, or 0.26%.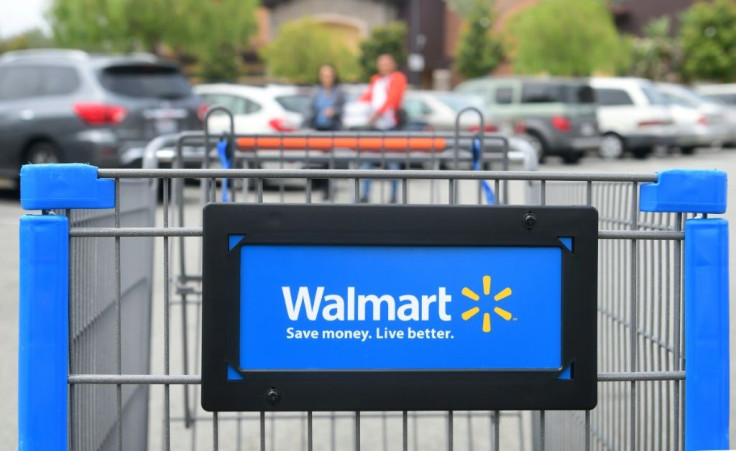 © Copyright IBTimes 2022. All rights reserved.
FOLLOW MORE IBT NEWS ON THE BELOW CHANNELS