Prince Charles, Camilla Axed This Nigerian City From Royal Tour For Security Reasons
Prince Charles and Camilla Parker Bowles skipped one city of Nigeria during their royal tour of the country.
On Tuesday, the Prince of Wales and Duchess of Cornwall arrived in Nigeria for the third leg of their West African tour. They were welcomed with a military parade at the airport in Abuja.
Initially, Prince Charles and Camilla were set to travel to Jos on their final day. However, the British royals were advised by the government officials to cancel their planned trip to the city after a deadly fight erupted in the area. "Due to operational constraints beyond our control, we have decided at this time not to include Jos during Their Royal Highnesses visit to Nigeria," a spokesperson for the country's foreign office said (as quoted by Daily Star).
"We are delighted to have an exciting programme of activity in Abuja and Lagos which will showcase those issues close to The Prince's and The Duchess's hearts," the representative added. "The decision was taken upon advice from the Nigerian Government and others involved in security and operational aspects of the visit."
To keep Prince Charles and Camilla happy during their stay in the country, the officials arranged an interesting and engaging program for the couple on Thursday in Abuja that includes "showcasing alternative livelihoods focussing on poultry and Acha supergrain, water aid and a peacebuilding discussion with youth peace ambassadors."
Jos has almost 1 million residents and has been plagued by violence. In fact, at least 14 people were killed after a gunfire erupted on the edge of the city in October.
Also, over 150 people are believed to have died after Muslim herdsmen were accused of attacking the members of the predominantly Christian Berom tribe. In addition, reports claimed that several churches and mosques were burned in revenge attacks in the city.
Prior to Prince Charles and Camilla's visit to Nigeria, the couple made a stop at Gambia and Ghana. Earlier this week, in what appeared to be a gaffe by Ghanaian officials, Camilla snatched Princess Diana's title when she was addressed as Princess Camilla.
Camilla is technically a princess as her husband is the Prince of Wales. However, she doesn't use the title as it is strongly associated with Princess Diana. Also, according to royal expert Marlene Koenig, the duchess opted to avoid the title to not stir ill will for herself.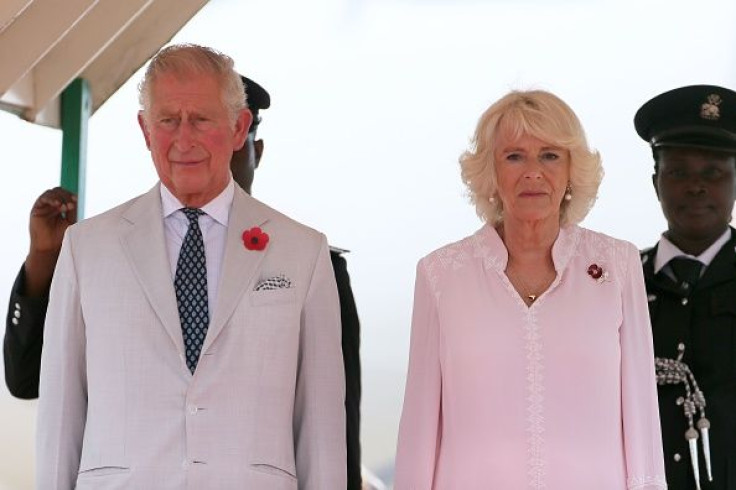 © Copyright IBTimes 2023. All rights reserved.